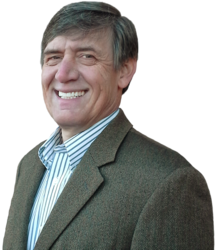 Dwight Grant

Colorado Springs, Colorado
Business Coach, Leadership Coach, Christian Coach
MBA
I help successful business leaders identify and eliminate the top constraints preventing them from achieving their dreams. Together we implement the changes needed to turn their vision into reality.
About Me
WHAT I DO:
I help busy leaders navigate change and accomplish their objectives.
WHO I WORK WITH:
I have worked effectively with small business owners, start-ups, corporate department heads, non-profit executives and camp directors.
RESULTS:
* Resolved a sticky staffing situation that helped restore the owner's health.
* Helped automate a company's marketing process resulting in a 67% increase in sales.
* Started, operated 10 yrs and then sold my own small business.
* Performed a rapid assessment and Identified $24,000 in savings in the first week of one engagement.
*Helped to start a charter school.
*Initiated changes to improve staff engagement and reduce turnover.
*Reduced cycle time from 30 to 1 day in a local warehouse.
Case studies available on my website.

WHAT MAKES ME DIFFERENT:
I have adopted a non-traditional approach to my coaching. In fact, I call it Consulcoaching! I listen to the needs of each client and then provide a blend of consulting, coaching and/or contract implementation to help each business leader accomplish what they need to get done.
Our Biz & Raft Networking series is a great way for business leaders to combine the adventure of whitewater rafting with the power of relationship building. I serve as captain and facilitator for a day on the river with up to 6 client-chosen leaders.
HOW IT WORKS:
The first step is a call where we will discuss the specifics of your business and any opportunities that we may discover. I follow up with a Rapid Results planning session and if it makes sense we begin a month to month engagement.
WHAT OTHERS SAY:
"Dwight is one of the most solution-focused leaders with whom I have ever worked. Not only is he knowledgeable and well-connected, he works well with teams and individuals, (one-on-one). Dwight is a coach I would highly recommend without any reservations." Doug Schmidt
NEXT STEPS:
1. Contact me
2. Meet to discuss your business
3. Complete a free rapid results planning session
Reviews
4 reviews (1 verified) (5.0)
What a great guy. I feel honored to have spent time with Dwight. This is a man you can trust to be in your corner. It is easy to admire a man who has so much experience and yet listens carefully. Definitely a guy you want to work with. Thank you Dwight!!

John
Dwight Grant, has been extremely helpful with honest clear guidance for us here at Silver Lake Camp. He has helped us evaluate areas that needed change and is helping us with the the change. He has challenged us personally with positive feedback and great questions. If you're looking for change to improve your business,ministry or self. I highly recommend using Dwight!

Luisa Lettau
Dwight Grant is a talented business coach with experience in ministry, summer camp, and the business realm. For the last two years, Dwight has poured his business and coaching skills into Seeds Wilderness Therapy. So much of where Seeds Wilderness Therapy is at today is due to Dwight's wisdom, hard work, and faithfulness to follow God in this ministry venture. Not only is Dwight a great ministry leader, he is a brilliant coach and business advisor. He is the type of leader who helps dreams and ideas come into reality. Any team would highly benefit from even a short stint of being mentored by Dwight Grant.

Dean & Seeds Wilderness Therapy
Dwight is an exceptional human being and a masterful coach. In the day and age where everyone can claim to be a business coach it's hard to delineate who's a pro and who's a sham. Dwight is a shining beacon of what professional is all about. After working to lead a team and grow a business into a household name (Focus on the Family) , he decided to use his talents for team building, systems and relationship building to help others do the same for their businesses. After working with Dwight our company has found that his insight and abilities have aided us in growing every single quarter. I spend a lot of time on social media and in the world of professional coach's (And scam artists who claim to have magic bullets) And what I've seen working with a true professional coach like Dwight are good old fashioned values coupled with directly applicable actions followed by straightforward and candid feedback. Dwight will not sell you snake oil and promise things that never happen, what he will do is work with you and cultivate the talents and abilities that YOU have as an individual and give you the tools that he posses and mesh both into practical ideas and actions that you can use to achieve your businesses goals. Dwight has integrity and a wholesome approach to what he does that is incredibly rare in the coaching world. If you are looking to work with someone who will work like an owner and think like a customer and offer you his decades of major business successes, WORK with Dwight Grant.

Stone Hood
The Smart Way To Find A Coach

1 Describe Your Goals

2 Get Matched

3 Free Consultations
Find My Ideal Coach Now