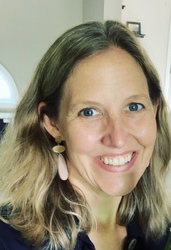 Elizabeth Christina Austin

Chicago, Illinois
Life Coach, Health and Fitness Coach, Spirituality Coach
MA, Education
I'm a Business Career and Life Counselor as well as a Reiki and Wellness Practitioner. I help people remove stress and mindset blocks from their life in order to reach goals and experience fulfillment
About Me
ABOUT ME
I live northwest of Chicago with my husband, Jeff, our two dogs, Nugget and Chewie, and our cat, Jax. You may see one of these guys during a zoom call together. They are very fond of meeting new friends.
WHAT I DO
I'm a Life Career and Business Counselor as well as a Reiki and Wellness Practitioner. This means, I help people shift their energy levels of success and well-being through daily energy shift sessions and stress reduction tools with the goal of allowing you to feel higher levels of joy and success in your career, business and relationships.
WHAT WILL HAPPEN DURING YOUR SESSION
We'll start with a discussion about each area of your life - your health routine, your career, your personal relationships and your general mood.
Next, we'll explore which specific areas of your life you are currently feeling stuck and blocked.
Each aspect of your life is intricately connected to the other, so once you can find the right energy balance and peace within one area, it will naturally lead to greater fulfillment and balance in all areas of your life.
I will help you deepen your awareness of your own energy to help you greatly reduce stress, thus clearing the path for smarter more fulfilling decisions and changes in all areas of your life.
I look forward to the opportunity of coaching with you soon.
Warm regards and positive energy flowing your way,
Elizabeth
Reviews
4 reviews (5.0)
Liz accepts you exactly where you are in your process and gets you moving! She is very intuitive which allows her to quickly tap into what you need to overcome any hurdles standing in your way. Her broad experience allows her to speak from a variety of perspectives and her positive disposition make her a delight to talk to.

Cricket Guyton
Liz has been a wonderful coach; attentive, patient, and helpful. She's been on my shoes since the beginning, understanding my goals and designing the best route to achieve them. She's a very professional and talented coach and I'm sure we'll keep working together for a long time.

Ascension A.
I've been coaching with Liz for some time in some important aspects related to the future of my business. She's been very attentive, patient, and helpful providing plenty of tips and recommendations that I'm already implementing. I hope to keep working with Liz in the future since her inputs are invaluable for me and my business. Dan

Daniel
Liz was terrific.  She was an excellent listener and provided thoughtful insight into how to approach situations, both personal and professional.  I also never felt judged during the time we spent together.  Liz showed a level of empathy that allowed our conversations to feel very natural and comfortable.  If you feel stuck, or need a boost for whatever reason, I would recommend reaching out to Liz.  

Kevin