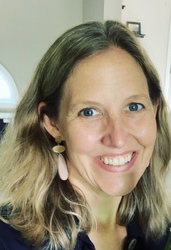 Liz Austin

Chicago, Illinois
Spirituality Coach, Life Coach, Money and Finance Coach
MA, Education
I'm an energy medicine professional with more than 15 yrs experience. I help people navigate their own energy in order to get what they want ~ in their finances, wellness, business and relationships.
About Me
After taking my first Reiki class, I knew that supporting people in shifting their own energy to enjoy a more positive way of life was 100% what I wanted to give back to people every day.
Prior to becoming a full-time energy medicine practitioner, I counseled and advised people on their business, career path, relationships and wellness including roles with the Walt Disney Company and the Summer and Winter Olympic Committees.
I now combine my intuitive energy gifts, personal development expertise and energy medicine training to help people balance their energy, feel greater clarity of mind, and experience more peace, personal expansion and happiness every day.
I deliver both energy coaching and Reiki during your session depending on your current personal and professional goals.
What is Reiki?
Reiki is used in a variety of ways to encourage your personal health and increase wellness.
It works to restore the balance of energy in the body's chakra system.
Energy blockages can create problems in both the body and the mind.
Reiki restores the natural balance of energy to the body.
It can be used to address many issues including both physical and psychological ailments.
The energy healing method is used in some of the most progressive medical treatment facilities in the world including the Cleveland Clinic and Duke Integrative Health Centers.
Reiki is performed in person with the Practitioner using two hands resting lightly above the client's different chakra centers.
Reiki can also be delivered remotely via online video session and has been proven to be 100% as effective
Reviews
5 reviews (5.0)
If you found this page it was meant for you to be here! Trust me. I have been working with her for four months and she has helped me stay true to my goals. She has helped me realize that success has many levels even as a start-up. Also, that success doesn't always mean 2 million followers. Elizabeth will push you in many ways, but she will encourage you to step out of your confiding boundaries. She leads you with love and grace. I didn't know I needed that. With Elizabeth, I am growing and realizing that every accomplishment is toward my goal. Pick her you will not regret it.

Myriah Knox
Liz accepts you exactly where you are in your process and gets you moving! She is very intuitive which allows her to quickly tap into what you need to overcome any hurdles standing in your way. Her broad experience allows her to speak from a variety of perspectives and her positive disposition make her a delight to talk to.

Cricket Guyton
Liz has been a wonderful coach; attentive, patient, and helpful. She's been on my shoes since the beginning, understanding my goals and designing the best route to achieve them. She's a very professional and talented coach and I'm sure we'll keep working together for a long time.

Ascension A.
I've been coaching with Liz for some time in some important aspects related to the future of my business. She's been very attentive, patient, and helpful providing plenty of tips and recommendations that I'm already implementing. I hope to keep working with Liz in the future since her inputs are invaluable for me and my business. Dan

Daniel
Liz was terrific.  She was an excellent listener and provided thoughtful insight into how to approach situations, both personal and professional.  I also never felt judged during the time we spent together.  Liz showed a level of empathy that allowed our conversations to feel very natural and comfortable.  If you feel stuck, or need a boost for whatever reason, I would recommend reaching out to Liz.  

Kevin