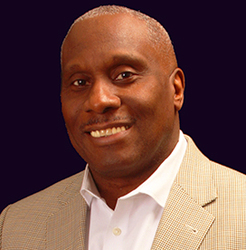 Floyd Williams Duluth, Georgia
Executive Coach, Entrepreneurship Coach, Money and Finance Coach
Financial services and insurance licensed
I coach entrepreneurs, executives and individuals in career development, staying energized, and making best choices for growth. Any industry, but especially fond of advertising and mortgage industry
About Me
I received my coaching credentials from Lewis University; Masters of Organizational Development and Executive coaching, An Internal Coaching Federation (ICF) approved program.
I have a knowledge base of the current coaching methodologies used in executive coaching, but also bring my own creative ideas to my practice. I have developed proven systems for helping leaders reach their greatest level of leadership impact. I have the unique ability to connect with all types of individuals, personalities and temperaments. I draw from my own experience as a former corporate leader and successful business owner. I have mastered the ability to challenge individuals to reach for their greatest personal best. I am also trained and experienced in the area of career coaching and enjoy helping individuals combine their passion with their strongest talents to find their perfect career fit.
Specific industries I have worked in include:
Advertising agencies
Public relations
Marketing
Graphic design firms
Mortgage Companies
Non-profit organizations
Broadcast media
Manufacturing
Career Coaching
Reviews
Floyd has 3 reviews.
Floyd Williams is an excellent coach with a wealth of experience, knowledge, and encouragement to share. His excitement and enthusiasm throughout the process fueled my confidence. He was very thoughtful in his approach, ensuring that I focused on factors within my control. My time with Floyd is evidenced by clarity in purpose, a sharpened focus, and an action plan that leads to my personally-defined success.

Tammie W.
Controller
Atlanta Georgia

Turner Broadcasting
Floyd Williams is a consummate professional. His ability to teach and convey principles in an easy to understand way makes him a valuable asset to any team.

Knots B. "Finance Made Simple'" International Internet Radio Show on Finance, Atlanta Georgia
Floyd is excellent at guiding people towards innovated ideas and solutions in the area leadership as well as business. I get an ah-ha moment each time we meet!

Michael R.,Global Infrastructure Manager at General Motors