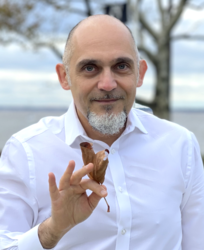 Francesco Varone

Hillsborough, New Jersey
Relationship Coach, Leadership Coach, Career Coach
You love. Genuinely. But stuck in a dull, toxic, or narcissistic relationship (or job). I'll show you how to get the your bliss back.
About Me
Bliss Advocate™
You're a SUCCESSFUL, kind, loving, and emotionally rich person, but you find yourself with somebody who doesn't put the SAME ENERGY into loving you back.
This is frustrating and a waste of your beautiful qualities.
I'll walk you through the journey to claiming the love you deserve, which could be from the person you're with or… with THE ONE you deserve.
If you're thinking about break-up or DIVORCE, we will analyze if it's the right decision (many relationships can be fixed) and, if so, I'll guide and advice through the difficult journey, minimizing emotional drain and lawyers' FEES.
My programs
Bliss Advocate™: I help smart, intelligent, quality people who feel stuck in an unbalanced, toxic, or even narcissistic relationship and want to divorce.
Scientists-can-do-it™: I also help brilliant scientists and engineers stuck in a stagnant career, who want to level up, lead a team, excel in their field.
Why Bliss?
Actions are fueled by feelings. The more positive the feelings, the more fruitful the actions. Bliss as the goal, but also as the road to your fulfillment.
Why me?
Most life coaches will listen to you, advise based on your potential, and give tools and skills to overcome obstacles. But you're already brilliant, skilled, and loving: you're already the expert.
As a Bliss Advocate, I will also leverage on the power of your thoughts and feelings, positive ones and negative ones, so you can show up the beautiful way you already are.
I'm knowledgeable (and had personal experience) about narcissistic personality disorder (NPD) and narcissistic abuse, a plague in many relationships and some workplaces. I promise you that the wounds inflicted by these people not only can be healed, but can be transformed in your superpower.
Before becoming a coach, I've worked as an Engineer in Corporate R&D for 20yrs.
Reviews
Thank you very much, it made me think a lot. I was contributing to my daughter's fragility. Now I see things from a different perspective.

Angela (Italia)