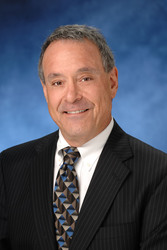 Gary Hirsch

Tucson, Arizona
Executive Coach, Leadership Coach, Life Coach
BA, Certified Professional Coach (CTI)
Leadership can be lonely. I coach business people who want to build, lead and manage world-class organizations, and who realize that to bring about change, the change must begin with them.
About Me
You are here because you want something more—To be a better leader; have a better company; be more successful at work; have a better relationship or simply be at peace with yourself. Change is hard, and we often look for it outside of ourselves. Whatever you are seeking, in the words of a favorite author, "It all comes down to who you are."
To succeed in any endeavor, we first need to know ourselves. In the business world, leaders are hired for experience and knowledge, and typically discharged for bad behavior. Relationships don't fall apart because we lack knowledge. And reading how-to books doesn't develop self-awareness. To succeed in any of these settings, you need an unbiased view of things and a deeper awareness of who you are. As one of my clients said when asked why he shows up for our coaching sessions: "I come to Gary to get the 10% of the truth no one else will tell me!"
With more than 5,000 hours coaching executives, up and comers, business owners and ordinary folks looking for fulfillment and significance, I've learned that every coaching situation is unique. You won't find pre-packaged coaching programs here. Rather, you are our coaching program—your aspirations, dreams, desires, fears and obstacles. We develop a coaching agenda and agree on areas of accountability based specifically on what you want to accomplish.
Expect to be challenged. Expect difficult questions. Expect accountability. And expect clarity and progress toward significance.
My clients come from diverse backgrounds including manufacturing; engineering; government; healthcare; real estate; design; law; investing; show business and more.
Personally, I serve on two for-profit boards of directors. I have advised governors, legislators, and agency directors on policy issues and have been recognized often for excellence in sales. I also have many years of deep study in eastern philosophy and am able to bring deep spirituality into our coaching if the client wishes to do so.
Reviews
8 reviews (1 verified) (5.0)
Gary's knowledge, emotional intelligence and outside-the-box thinking has helped my business from Day 1. The most impressive quality about Gary is his ability to dig deep into problems and uncover the root of the issue. He asks thought-provoking questions that make you think about the issue at hand instead of solely providing a solution. When discussing ways to overcome obstacles, Gary provides suggestions that are not obvious which is invaluable when considering ways to set your business apart from others. Highly recommend Gary for businesses that are running into obstacles.

Mark B
Anonymous
Gary is a phenomenal coach! He got us to realize what we needed to do without pushing, and directed us without directing us. Our vision is much clearer now thanks to Gary's skills.

Jeff Penfil
Gary Hirsch is professionally honest. Genuinely and sincerely cares with heart. A business confidant that gave me greater confidence and a better perspective to succeed. Grateful for the connectivity in the community he introduced to me. Mr. Hirsch, thank you for turning my passion into a profession. I never been happier!

Mister Bing
I have worked with Gary, as the consultant for my business, in different capacities for many years. He has been instrumental in the growth and development of the systems and processes of our company. He has extensive and diverse knowledge of different business types and sizes from all Industry types. I would recommend him 10 out of 10 times!

Roman Black
I worked closely with Gary for 6+. As the CEO of a 10+ year old business at the time, I engaged with Gary to help me navigate the road ahead as we more than doubled the business. His questions and overall approach to coaching has a way of assisting his clients in identifying root causes. We often insist that we need to solve a problem without realizing that the problem is actually just a symptom and by identifying the root cause, we not only address the symptom that we started with but also other "symptoms" that we wouldn't have thought were related. The saying "I didn't know I had a headache until the pain was gone" came to mind a few times during our tenure working together. If you are willing to be transparent with Gary, he really can do some wonderful things as he is passionate about helping leaders and has done so with leaders from disparate backgrounds and industries. Highly recommend.

Matthew Ramsey
I have known Gary for over 5 years now. I had the great experience of participating in his group for many years as well as receiving one-to-one coaching which helped me during my personal growth and the business itself. Gary is a great person to work with. He truly cares for people.

Daniel Rivera
As CEO of a newly merged company, I knew I needed to up my performance level. Gary helped to bring out the best in me as a leader of a company that faced tremendous challenges. His honesty and his clarity provided me with constructive feedback that I was craving but not getting.

Chuck Burbank