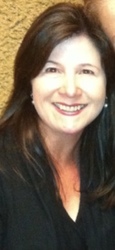 Gigi Grady

Healdsburg, California
Career Coach, Business Coach, Executive Coach
BS, Juris Doctorate J.D.
I coach executive, career, & business clients, offering tools/strategies needed to achieve & excel in business & career goals. My clients gain the clarity, focus & motivation needed to be successful.
About Me
What sets me apart as a coach is my integrity, energy, aptitude for people, & ability to create solutions & strategies in environments where some were certain none existed. I am highly effective & results driven. In my career, I worked in high-pressured, shark tank environments to find common ground amid a flurry of conflict. My background & experience offer a unique & highly valuable skillset few can claim. I am an expert at analyzing a client's goals & circumstances, and creating strategies to inspire clients to achieve goals. In my coaching sessions we work diligently to uncover your strengths, motivations, confidence, remove barriers, and take real action to empower you to achieve your goals. This process forges exciting & fulfilling personal/professional paths. I consider it an honor to join my clients on their journey.
I designed my coaching process to help people who are frustrated, or unfulfilled in their career & want a change, or those new to the workforce & unsure how best to move forward. You gain clarity on your goals by tapping into your unique strengths & internal motivators. Further, you receive the tools, strategies, and confidence needed to standout in interviews & in your career, making your mark in the world in ways most aligned with your passions, talents, and values.
With 27+ years of experience in Healthcare IT Solutions, working for top tier companies (Philips, PwC, Zebra Technologies, and Roche) I've held a variety of roles from Business Development to National Strategy Development & Deployment. I trained, coached, and mentored colleagues & clients on the design, development, and implementation of winning strategies, and solutions to meet their goals & objectives. I have a law degree & practiced as a mediator aligning highly conflicted parties to create mutually beneficial goals/agreements, coaching on the best ways to achieve goals in the areas of business, property, divorce, child custody, and restorative justice.
Reviews
4 reviews (2 verified) (5.0)
I'm really enjoying working with Gigi. She's knowledgeable, professional, and has this energy that is contagious. I'm trying to navigate some big decisions on what to do next in my career and she has great intuition on where my strengths and desires meet. She also has given me great journaling prompts for me to work on to gain clarity on what's important to me and how to achieve it.

Lana
Gigi is always ready with great ideas and motivation. It's easy for me to get sidetracked and distracted, so I appreciate her methods to stay focused and moving toward my ideal future.

Kristin
I've worked with Gigi on & off for over 8 years on career growth and transition goals. Also, she is my secret weapon when it comes to interview strategies, talking points, and how to best position myself. Her keen instinct and ability to navigate corporate landscapes is spot on, truly a lane she owns.

Jennifer
"My coaching experience with Gigi was extremely positive. She helped me identify new ways to achieve my goals that I previously didn't realize existed. We worked on business strategies, career changes, and better relationships with co-workers. Well worth the money."

Michael McVay