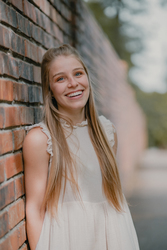 Hailey Curtis

Atlanta, Georgia
Life Coach
I work with people who need help working on themselves. This includes people who need to find a balance in their life, are looking for a purpose or need help identifying passions.
About Me
I am Hailey Curtis, a certified life coach and dog mom. I have a background in coaching people through their self love journey.
My life changed when I took myself seriously and started putting myself first. I can help you because I know how it feels to neglect yourself. I know the unidentified stress and confusion that comes up when you hate yourself.
My transformation did not happen over night but you don't have to go at this alone like I did. I can help you step into your highest self by creating goals, action steps and holding you accountable to accomplish them.
Results of 1:1 coaching with me can look like:
• Establish more balance in your life
• Discover your purpose with clear action on how to pursue it
• Clarity around your passions
• Establish healthy habits that support a new lifestyle
• Clarity on what self love looks like in your life
• Prioritize yourself and your needs
• Be your own support system and center of permission
Life coaching with me is right for you if:
• You feel stuck in your life
• You're longing to find a purpose
• You're looking for more balance in your life
• You constantly doubt and criticize yourself
• You're looking to take control of your life
• You need clarity and direction with new passions
Book a free consultation to see if we would be a good fit to work with one another.
Reviews
Hailey helped me invest in myself by achieving a goal that I had been putting off for a couple of years. She consistently helped me define exactly what it was that I wanted. I always walked away from my call with a set of concrete actions with specific deadlines that, if completed, would help me achieve my goal. She let me operate at my own pace, she was very intentional, and she always maintained a positive, productive, atmosphere.

Rick Baitinger