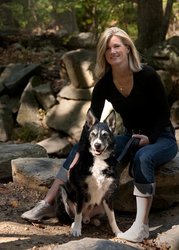 Heather E Eves

Arlington, Virginia
Career Coach, Life Coach, Team Coach
Positive Intelligence (PQ) Coach, Certified Conservation Coach, Strategic HR Leadership,
My clients are individuals who are, generally, seeking change in careers and life. I work with those in the nature conservation field and beyond using a baseline of Positive Intelligence.
About Me
As a professional coach I bring decades of experience in growing and engaging a career and life that has been focused on continuous growth, learning, and service to improving life experience. I aim to offer to others support along your path that helps to surface the wisdom and trust in yourself as you continue your own path.
With education through the doctorate level, field expertise in the US, Africa, and the Caribbean, and training in both ICF accredited coaching and Positive Intelligence this combination offers a transformative experience to addressing challenges, lifting barriers, and progressing forward toward the life you aim toward while reducing stress, improving relationships, and achieving goals.
Former clients have said this about our coaching experience:
"Working with Dr. Eves was a pleasure - enabling me to make lasting progress. She consistently surprised me with her insights and clever humor to engage my understanding for new perspectives. She is a careful and compassionate listener, and quickly helped me identify angles into my personal and professional experiences where I could recast my strategies to achieve success. Working with Dr. Eves to embrace new philosophies about mind-work (such as Positive Intelligence) ensured I expanded my capacity for problem-solving and resilience to stay afloat in a hectic and intense work environment." --- US Federal Government Senior Wildlife Official
"Heather is a masterful coach who has facilitated enormous impacts on my life -- much of which was to help me release long-held beliefs and fears which were holding me back for decades. Now, I no longer feel their drag and am pursuing what I love. Heather was fully present, caring, connecting, and committed to my growth and well-being. I highly recommend her!"
– Former Attorney, Entrepreneur
I look forward to the opportunity to work with you!
Reviews
Heather E doesn't have any reviews yet.