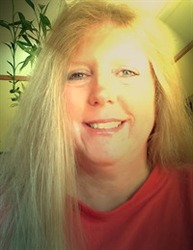 Life Coach, Spirituality Coach, Executive Coach
Inner Light
Does your life lack direction? Do you need to reconnect with your true self? Is your business losing staff & clients? Let me help you move forward in all aspects of your personal or business life.
Details

Gender: Female
About Me
I call myself a "Soul Healer", because "Life Growth Facilitator" sounds so cold and clinical when I deal with people's emotions, past lives, fears, and soul-deep sorrows.
I can help you reconnect with your true self and with the universe, to accept yourself, and to love all that you are. I can help you live the life you desire.
This is not something I've learned to do in just one life time. This has been the culmination of a very long haul of lives and experiences.
In this lifetime, I have survived a brutal childhood, and traumatic teenage years. I have a kidney disease that will see me on dialysis before the end of my time, and I am a melanoma cancer survivor.
Through all this, I have learned to love, grow and find my true self. I have learned how to heal my tragic past, how to choose to be happy, and how to bring abundance into my life.
With the help of my mentor, Maia Berens, I have learned how to see each day as a learning experience, and an opportunity to grow personally and spiritually. I have learned the joy of being me. Now, with training skills I have learned with Maia through YOU University, my coaching/facilitating career is blossoming.
I cannot promise to change the world, but I can assure you of this:- What I have done for me, I can help you do for yourself. Healing your personal life or corporate life when you don't have any help or instructions, can be an extremely long, hard road to trudge. So, let me help you.
Let me help you get your personal and/or business life on track. Let me guide you back into the light.
Love and Light
Heather
Reviews
Heather Williams found a version of my Once Upon a Time There Was You: Three Magic Secrets to Finding Your Real Self online in October of 2008. Using her amazing writing talents, she wrote a testimonial which blew me away. Here I was sitting in front of my computer day after day trying to figure out how to have the right people find me and this woman on the other side of the world did. And not only did she find me but she went out of her way to offer me and others a gift of her experience with that program. And that is Heather. She brings a very challenging childhood experience, a gift with words and spiritual and psychic talents that are hard to describe but heaven to experience. She brings her editing and writing skills to round out our business needs and she contributes to her clients and her business partners her deep inner connection to a world beyond our sight and sound. She also brings a tough stick-to-it-iveness to her own growth. She will teach you to trust yourself as she has made a lifelong commitment to trust herself and the Spirit that guides her.

Maia Berens
The Smart Way To Find A Coach

1 Describe Your Goals

2 Get Matched

3 Free Consultations
Find My Ideal Coach Now