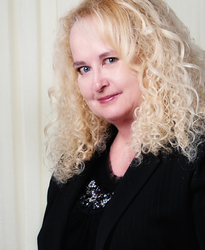 Iris Fanning

Albuquerque, New Mexico
Life Coach, Career Coach, Business Coach
MA, Graduate of Coach University accredited coaching
Are you a professional high achieving perfectionist that is stuck with accomplishing much less than your usual stellar results right now? Are you afraid of moving forward because you might not do it
Details

Albuquerque, New Mexico 87122
Send Message
Gender: Female
About Me
During the past 18 years my coaching clients have experienced moving from inertia and feeling frustrated by the gap between where they are now to where they want to be. I will coach you from your fear of making mistakes or moving forward, to motivation, momentum creating extreme results and living in ease, flow and joy!

Coaching will move you from "stuckness" to soaring above your obstacles. When you hire me you will learn strategies and tools that build motivation, increase momentum and produce results with ease, like a plane overcoming drag to take flight.
Iris' clients are primarily very accomplished people who:
* Want to further their career
* Know what they want but don't know how to get there
* Improve their communication and interpersonal skills
* Become an exceptional boss
* Desire a greater work/life balance
* Are looking to change careers
* Want to find or enrich the love of their life
* Are in the midst of personal and business transitions and want to make soul enriching decisions.
After graduating from Coach University, a two year accredited coaching program, I launched my business in 2000, Additionally, I've earned a Masters in Psychology, Counseling and guidance with a focus in growth psychology and a Bachelor's degree in Psychology. I counseled for over 20 years, always focusing on strengths, change process, motivation, career development and life balance. Also, I've written 3 books, host an online radio show and have been interviewed on national radio shows.
Why hire me even if we don't live in the same area?
1) Save Time - no long commute to get to and from my office.
2) Convenience - Even when you travel for business you can keep your coaching appointment by phone.
3) Expertise - My training, experience and expertise may not be available in your city.
Call Me NOW to schedule your free coaching session! Change is easier and more fun than you believe!
Reviews
5 reviews (5.0)
"Wow, what can I say! I feel so much more confident and happy now that I have been coaching with you. I came to coaching because I felt my social skills were holding me back both at work and in relationships. I've been considered shy most of my life. Using assessments you helped me understand that I really am an introvert. At first all I saw was the negatives. Through coaching, I understand the gifts and strengths that I bring to work and relationships by being introverted. Things like, intelligence, empathy, thoughtfulness, problem solving and a strong work ethic. You didn't leave it there. You helped me develop my social skills through a series of learned skill sets that you then had me practice during the week. At first I felt really awkward. However, you helped me make it more like a game. Now, even though it still isn't 100% natural, I feel I'm almost there. People at work have recognized my contributions and ability to be more social. Friends definitely see a change. I'm also now more at ease talking with women and have even been dating! What a difference five or six months can make! I'm happier, more confident and feel like I've learned skills that will help me for a lifetime!"

Max P. Austin, TX Loan Processor
"I wanted to try coaching because I had been struggling with my employees. I own a small hardware store. My employees weren't taking me seriously as I am a woman working with mainly men. Iris helped me articulate my trouble spots, work on weekly team meetings, frame personal sales and service goals for the employees and add fun and respect in my business. Sales are up 25% and my employees respect me and enjoy working hard"

Jean M., Helena Montana
"I really appreciate your help in becoming focused and motivated to both find a job and continue my training. I tend to be all over the place, really scattered and not focused. Your coaching really got me on track with: setting a goal of applying for 7 jobs a week; where to find good open active job leads; making my resume 'pop'; honing my interviewing skills; looking at my personal love life and being accepted to an online university. I am now employed in a good transition job that I enjoy, I'm enjoying my college classes and I've found an interesting woman who I enjoy. You helped me take a good look at myself and make some important changes so that I am moving forward successfully."

H.H. Lawyer, Denver, Colorado, Single Father
Iris, I was getting such poor work evaluations in the area of interpersonal communication and team building. I kept being told I was really good at accomplishing things, but promotions alluded me. Your coaching focused on my interpersonal skills, communication skills and team building. Within a brief 6 months my upcoming annual review reflected the fact that my corporation now sees me as a leader! The current president has a 12 month exit strategy to retire and I have been told by the Board President & President that I am being discussed as a possible candidate for the Presidency! You know that this has been my secret goal. I am amazed that these skills can be de-coded, taught, practiced and learned. I am better at work and more comfortable in my own skin. Thank You!

M.K. Corporate VP, Update: Current President Chicago
I have improved my company's customer service and created a plan to increase return customers and referrals. This has made my work more effortless. I also looked at my core values and re-focused how I spend my time. Coaching with you has been a very valuable tool in my business and personal life not to mention thought provoking and fun! I intend on coming back, periodically, to make sure I'm on track and creating the life I love.

J.H.. Small Business Owner Florida
The Smart Way To Find A Coach

1 Describe Your Goals

2 Get Matched

3 Free Consultations
Find My Ideal Coach Now