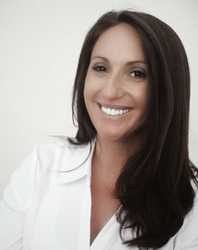 Jana Oles

San Diego, California
Career Coach, Leadership Coach, Life Coach
BA, MBA, Certified DISC Profile Analyst (CDPA), Certified Life Coach, Certified Career Coach
Are you unhappy in your career? I coach working professionals from a wide range of industries to help them identify & manage what is making them miserable at work. Start living your best life today!
About Me
With over 20 years of experience working in a wide range of industries across the country, one truth has remained consistent: I love helping people reach their full potential and achieve success on their own terms!
Equipped with a BBA in Accounting from Texas A&M University Corpus Christi, an MBA from Boston University Questrom School of Business, and an ICF accredited coaching certification with a focus in business leadership and life coaching, I am able to live out my passion for helping others step into their power every day.
Having studied under two of the leading coaches in the industry, I am able to leverage their combined experience of over 40 years of coaching and consulting thousands of clients as well as my extensive professional experience to create a truly unique coaching experience for my clients.
In short, I'm committed to helping you achieve lasting success that comes from making positive changes at a core level.
Let's get started today!
Reviews
Cannot say enough good things about Jana. Not only did she do a fabulous job on resurrecting my resume but also was there every step of the way to bounce many questions that I had about the PR process and procedure of how resumes are viewed from an HR perspective and breaking down how companies receive the hundreds of resumes that they sometimes get for each position. I would certainly recommend her to all of my past and future peers. Professional, friendly, easy to communicate with and understanding of how things work in the business world. If I could give more stars, she would be worthy. Thank you.

Norm Kramer