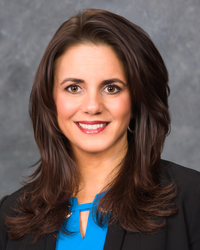 Janine Friedman

Farmingdale, New York
Executive Coach, Leadership Coach, Career Coach
BS, MS, Certified Coach/Trainer - The Leadership Challenge, Certified Life Coach - Coach Training Alliance
I coach stressed-out executives who want to work smarter, lead better and live happier.
About Me
• Are you a leader who is looking for new and evidence-based ways to inspire and engage your team?
• Are you ready to face your work challenges head-on?
• Do you want to learn how to apply for your next promotion or attack a challenging work assignment with confidence and excitement?
• Are you ready to get a better handle on your work stress so that you can improve your career, your health, your relationships and the overall quality of your life?
If you answered "yes" to any of these questions, I can help. I'll draw upon my 20+ years of experience helping employees and leaders succeed in a variety of industries (tech, healthcare, financial services, engineering, banking, transportation, government, non-profit) to bring out your very best.
As a coach, I believe that you are the expert in your life and it is my job to draw that expertise out with the right kinds of powerful, clarifying questions. From there, I will listen, provide perspective, support and accountability all aimed at helping you close the gap between where you are and where you want to be.
I have spent my career helping coachees overcome obstacles, blind spots and limiting thoughts so that they can achieve what they set out to do in their careers and lives.
I believe that leadership is a skill that can be learned. As a certified leadership coach, I can help you clarify your values and fine-tune your leadership philosophy. I will coach you on the five practices of exemplary leadership so you can increase both your competence and confidence as a leader.
In addition, I will help you manage your stress and emotions so you can cultivate a positive energy level and mindset. As a leader, you set the tone for your team, so I will help you develop strategies and habits to help you be the best role model possible.
I am a certified in leadership, laser and life coaching and hold an MSILR from Cornell University and a BS in Psychology from Binghamton Univeristy
Reviews
14 reviews (1 verified) (5.0)
JF is an experienced professional who listens with her head and heart. She is able to seamlessly guide her client towards attaining an identifiable goal in a very short time.

Robin guttman
I had a very positive experience with Janine. She has a very relaxed, yet professional office atmosphere where I was able to get in tune with my thoughts and our conversations. Janine is a very confident and experienced coach and I use her recommendations in my every day life for the past few years. I highly recommend anyone that wants to make their life better and to live their best life to give her a call!

Liz
Janine Friedman provided me with excellent experiences that allowed me to see more clearly what needed to be done in my business and life in order to create better balance and more success in both areas. Thank you Janine!

Chiropractor
"I Just wanted to reach out and thank you for all the help and insight that you've provided over our coaching sessions. It's been an experience that will surely stick with me throughout my life. Thank you!"

Matthew Mackay, Strategic Account Manager, Henry Schein
"Janine's skill as a career coach helped me land my ideal job. She empowered me to realize that it was possible to find a job that would be enjoyable and fulfilling for me and still pay me what I am worth. A job search is always stressful. We worked through ways to manage the stress and Janine helped me bring positive and confident energy to every interview I went on. She helped me to focus on my strengths and realize all that I have to offer any employer. I recommend her to anyone who has recently lost a job and needs support getting through the difficult process of landing a new one. Thank you Janine!"

Lance Bravin, Business Relationship Officer, Sterling National Bank
"Janine and I connected from the very beginning. I felt like she understood me and could feel the pain I was feeling from the moment I stepped into her office. She was always present in the sessions, professional but nurturing as well. At times I felt like she was my biggest cheerleader and was just as disappointed as I was, when the big interviews didn't work out, but just like a good cheerleader, she was there to pop back up and helped me see why, that job probably wasn't the best fit for me. While some jobs might have been amazing opportunities, she was able to show me, in a realistic way, why they might not have been right for me. Janine didn't let me harp on the negative emotions, but used my pain for productive energy. I would absolutely recommend Janine to others as she is caring, committed and knowledgeable in her field."

Teacher, New York
"Everyone will take away something from this training and become a better person and leader in all aspects of their life. I am sad that it came to an end."

Karen Grimm, CPA and Partner at Farber, Blicht, Eyerman & Herzog
"Janine utilizes her excellent communication skill set to train employees. I have hired her on many occasions to reinforce policies and other workplace issues. I constantly receive very positive feedback regarding her subject expertise and delivery. She has a knack for delivering her message in understandable terms that allow for lasting memorization of the subject matter."

Joeseph Libertelli, Director of Human Resources, Family Residences and Essential Enterprises, Inc.?
"Thank you so much for taking the time to join us at the Legislature! Your training was both insightful and informative, and I know it will have a lasting impact of helping to shape communications and interactions in the future. We have received so much positive feedback and we are so grateful for today's training!"

Crystal Berger, Chief of Staff for Legislator Arnold Drucker, District 16
"When I first came to see Janine, I was extremely unhappy with my job and that was effecting all aspects of my life. With her help, I was able to refocus and reprioritize and I feel so much happier. As a result, my relationships with my husband, my kids, and my co-workers have all improved. This was a great experience for me, and I would highly recommend Janine as a coach."

R.P., Director, Cablevision
"Janine's skill and experience as a coach comes through in each session. She is always present and on point, letting my agenda lead, not her own. And, she gently guides through what might be in the way of moving forward. I have gotten to a place in this time with Janine I'm not sure I would have had the courage to get to on my own. I wholeheartedly recommend her to anyone who seeks clarity and progress in their lives. Thank you!"

Stephanie L., Attorney
"Janine is very skilled and professional. I was able to identify, define and achieve my goals with her assistance."

Thomas, VP Commercial Relationship Manger, Cleveland, OH
"Do you know when you find a really good restaurant and you're afraid to tell people about it, because you may not get a table? I'm hesitant to recommend Janine because I am afraid of "no table". Seriously though, if you need a "guidance counselor" for life, she's perfect for life coaching, career coaching and helping you grow as a person."

Julian, Information Architect, Northwell Health, Long Island, NY
"I just wanted to let you know that I have been conducting 1-on-1 meetings with various employees and I met with a few today, one being an older gentleman that has been with us less than a year. Anyway, when I explained to him the reason for our meeting, I noted that I started as manager in January and have been coaching with you for a few months now. His exact words to me were "I assumed you were the manager for years already the way you handle everything". We both agreed that it's obvious my coaching with you has paid off thus far! Thank you again for everything!"

John, Hardware Store Manager, Long Island, NY