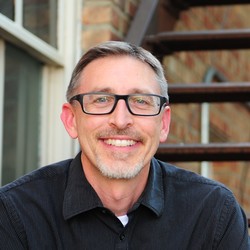 Jeff Courtney

Melrose, Massachusetts
Life Coach, Career Coach, Family Coach
BS, Certified Life Coach, Professional Engineer
I coach men & women and help them find what stops them from being their best at work, at home and in life! I specialize in bringing inner alignment to life and working with their "inner critic".
About Me
Do you lie in bed reminding yourself of all the things that you SHOULD have done that day? Then you constantly tell yourself your a failure and you begin to feel guilt, shame, or some other damaging emotion. Finally you go to sleep only to dream more about your shortcomings.
If this, or something similar happens to you, you are NOT alone! Unfortunately, every person on this planet suffers from this "inner critic". It stops us from forward progress and keeps us from our true self. Yet we live with it every minute of every day and it becomes our normal way of life!
Stop living life the hard way! Imagine what your life would be like if you didn't have this constant negativity screaming at you! How would your life be different?! Would you feel a sense of relief? Start believing in yourself? Finally feel empowered to do what life is calling you to do?!
This is where my "Discover Your Freedom & Conquer Life" package can help! I work with clients and help them gain tremendous self-awareness around their inner critic, learn to see themselves in a different way to better understand what is stopping them, and finally we put an action plan together according to their goals.
Together we will unravel YOUR inner conflicts and teach you to let go of your personal anchors giving you greater potential to pursue whatever makes you happy in life! With this new balance, you will experience more happiness, love and energy to build a better life! This package is amazing and very transformational and I would love to work with you!
I am a Certified Life Coach and Professional Engineer. I have spent the past 20 years working with all kinds of people (engineers, architects, finance, IT, tradesman, owners & execs) solving problems put in front of me. With my training/experience and working with my own inner critic, I have developed a unique skillset to help clients become aware, understand, make peace, and get aligned to give them a launching pad to make changes in their life!
Reviews
7 reviews (1 verified) (5.0)
Jeff has been a great help. He has managed to have me start changing my way of thinking to the better when nobody before managed to do this. He manages to be efficient while at the same time carefully going step by step with me so I can practice and master the skills he teaches me. Also, his instruction style is very flexible, which I especially appreciate since I have a disability that sometimes has made my life a challenge in many areas in the past.

Keith
I was lost and floundering in a dead-end job. Jeff really listened to my concerns and gave me the tools to move forward. I'm confident and hopeful for the future now, and ready for anything!

Kyle R
Jeff has been extremely helpful as I consider a career change. Working on both emotional and practical pieces has been important in navigating a potential life change. I appreciate Jeff's insight into both. I am thinking about things differently which I would not have done without Jeff's help. Thank you!

Jean
Life had been full of confusion and overwhelm before taking coaching sessions with Jeff. I walked into our sessions without the slightest idea about where to start my journey. What was important to me? How satisfied was I, really? And, if I didnt know the answers to such simple questions, how could I improve? Regardless of my lack of clarity and direction Jeff knew where to steer conversation for my best benefit. He intuitively guided our sessions with the information I needed to get me thinking for myself, I noticed my perspectives beginning to change and my mindset became in harmony with my true self. Through this journey of self-rediscovery I realigned with my sense of morality, my understanding of life and those around me, and I gained the ability to make all situations in my life a motivation to further my growth. Jeff has a way of explaining life-concepts that is more than tangible, his guidance is universal (relatable), his words come from a place of understanding, and I can see he really aims to make a safe space for his clients. I have much gratitude for his sincerity in wanting to help me make a better life for myself. Thank you Jeff!

Sabrina
If you're looking for an amazing life coach, one who motivates, encourages, and pushes you to discover greatness, look no further. I only had the privilege of working with Jeff Courtney for a few weeks, and in that time I've built the confidence, with his help, to not only regain self-perseverance to be a teacher again, I also received two interest emails from employers due to the resume and cover letter Jeff encouraged me to write. Jeff helped me find the strength and wisdom I always knew I had in me to get back on the saddle after a traumatic event in my past. The greatest experience I've had with Jeff is when he introduced me to one of his coaching methods. It was a wheel graph where I had to number each important category in my life, such as family, career, finances, etc. Then number them 1 through 10 with 10 being the most satisfied I felt in that category. Well, I gave myself a 3 for my career because I felt defeated, intimidated, and lost as a teacher. A few sessions with Jeff and that all changed. Let's just say I am now pursuing a full-time teaching position with the enthusiasm and confidence I gained working with Jeff. If you want to know how your situation can change, look no further, contact Jeff Courtney. The best investment I've ever spent on myself. You are a lifesaver, Jeff! And that Florida dream is not just a dream. Thank you for your wise words and patience. The best! Charlene Boone Camden, NJ

Charlene Boone
I hired Jeff to help me prioritize several aspects of my home life and my business which I was unable to do for many years. After working with Jeff, I realized how my day-to-day contributions at home impact my overall happiness in life and so I made several key changes. With this, I was able to live happier at home and my wife was also able to pursue several things she was wanting to do as well. This brought the long needed balance to my life. With this momentum, Jeff also helped me focus on growing and organizing my business. With several strategic efforts, my business had one of the best years ever! I grew the confidence to invest in another employee and this helped expand my coverage. We also improved on customer service in a way that I have not seen before and we knew this from customer feedback! In the end I now feel like I am in the driver's seat of my home and work life, instead of them driving me. It was a very good experience working with Jeff and I am very appreciative of his service and will continue working with him in the future as my business grows! Thank you! Brian H

Brian Hopp
After my wife passed, I was struggling with how to be the good dad that I wanted to be. Jeff helped me develop some actions I could take to make sure I was meeting my childrens needs and expectations. As it turned out, the unrealistic good dad persona I had imagined was nothing like what my children actually wanted. Thank you Jeff!

Dean