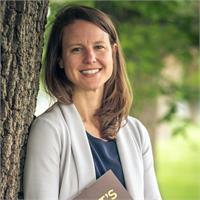 Jenna Rykiel

Columbia, Maryland
Business Coach, Family Coach, Money and Finance Coach
BS Psychology, MS Counseling Psychology
Hey, mama-- are you stressed and burnt out? I empower moms to build and grow thriving businesses without burning out. Let's work together so you have the tools to balance business and family.
Details

Columbia, Maryland 21044

707-985-8524

Send Message
Visit Website
Hourly Rate: $170 to $220 US Dollars
Gender: Female
Training: ICA - International Coach Academy
About Me
Hi, I'm Jenna-- a Business Coach for Moms,
❓Are you a mom who dreams of starting your own business but feels overwhelmed by the demands of family life?
❓Do you struggle to find the time and energy to pursue your entrepreneurial goals while also taking care of your family and yourself?
❓ Have you ever felt like you had to choose between your business and your family, and wished there was a way to have both?
❓Are you ready to take your business to the next level and achieve true work-life balance, without sacrificing your family or your own well-being?
If any of these questions resonate with you, I'm here to help.
As a business coach for moms, I'm passionate about helping women achieve their entrepreneurial dreams while balancing the needs of their family and taking care of themselves.
I believe that moms are uniquely qualified to be successful entrepreneurs, and I'm dedicated to empowering them to build thriving businesses that support their families and their own personal growth.
With years of experience in business strategy, marketing, mental health and coaching, I've helped countless moms turn their ideas into profitable businesses and their mom guilt into momentum.
Whether you're just starting out or looking to take your business to the next level, I'm here to provide the guidance, support, and resources you need to succeed.
My coaching approach is tailored to each individual client, and I work closely with you to identify your goals, strengths, and challenges. Together, we'll develop a customized plan that helps you build a successful business without sacrificing your family or your own well-being.
If you're ready to take your business to the next level and achieve true work-life balance, let's connect and explore how to make that dream a reality.
You don't have to do it alone.
Click the orange "Book Free Consultation" button at the top of this page.
You got this, mama.
Reviews
12 reviews (7 verified) (5.0)
My process of selecting a coach was a little different than I expected. Initially I signed up to interview coaches at a time in my life that I felt on top of the world. A short time later when I was ready to interview and select my coach my world had been thrown upside with family emergencies and death. I started my process with Noomii looking to take my business to the next level, and can honestly say that with everything that took place in the following few weeks of my life that Jenna is one of the biggest influences in my being able to find positivity, peace, self-care and keep my world from falling apart around me. Jenna coached me through some of the hardest life experiences I have ever dealt with. She taught me to give myself grace when life was more than I could take, and to tackle my dreams and plans when I was steady. Jenna was much more than a business coach, being a life coach right when my life needed a guide.

Tina Allbaugh
Jenna is a powerful coach who is a wonderful combination of challenging and supportive. She is able to ask the difficult questions and hold space for you as you process the response. This is rare and is what we all strive to be as coaches. I highly recommend Jenna as a coach and as a coach myself, I respect her deeply and she provided me with what I needed to get to the next level.

Lisa
Jenna is a great coach. She offers a great balance of listening, reflecting and questioning while also offering insights, advice and helpful resources. Jenna is also very responsive and flexible with scheduling and addressing any shifting needs of her clients.

Christy
I have been meaning to hire a coach for some time now and I have consulted with a few, but their intentions always felt like they were trying to sell me on something, whereas when I first spoke to Jenna there was a true sense of compassion for my wellbeing. Coach Jenna is amazing. I don't think I have ever met anyone that listens more attentively than her. She is very deliberate with her questions and really gets me to see things from a different perspective. Her tone and demeanor prove without a doubt that she is a caring helpful person. The past couple of weeks have truly been life changing and I cannot remember when I had a better outlook on life or felt mentally clearer. I cannot recommend Coach Jenna enough and I am forever grateful for her guidance.

Michael G.
Working with Jenna has been tremendously helpful in my development as an individual and entrepreneur. I feel so comfortable exploring concerns as it relates to my goals and she has been so influential on motivating me and being my accountability partner in the dreams I have for myself! Looking forward to continuing our journey!

Emily
I decided to coach with Jenna after interviewing three matches. Her genuine desire to see transformative change in her clients has been apparent from my first conversation with her. My sessions with her have proven this as I am making changes that are moving me closer to achieving my goals.

Anonymous
Jenna was fantastic! I am so grateful I found her. She is intuitive and an excellent listener. Her recommendations and resources were spot on. In just three sessions I experienced a major breakthrough. I look forward to continuing to work with her!

Jessica Lawson
I had the opportunity to meet with Jenna through a discovery call and was very impressed by her ability to give to her client. The call was thought provoking, and Jenna provided some really great insights in a very authentic way. Jenna was warm, honest and provided such sound, logical suggestions to help me frame my thinking. If you are looking for a wonderful coach that provides value, immediately creates a safe space and offers incredible tips on burnout, she is a perfect resource.

Shilpa Bains
Working with Jenna has truly been a life changing factor in my life, for the better. Her compassion and dedication to work through my own trials created a safe and supportive environment for me to be vulnerable and grow in my journey. Jenna provides the tools and knowledge to help you become the best version of yourself. Life isn't always easy, but having such an amazing coach by your side makes things better to cope with. Highly recommended as she truly helps you set goals and track progress to assist you in flourishing from a caterpillar to a beautiful butterfly. 13/10 star rating in my book. I am forever grateful! Thank you so much Jenna :)

Kaysha Gray
Jenna listened to me with kindness and curiosity. My time with her led me to understand myself more deeply and to realize that, sometimes, the way I talk to myself is not "self serving". She also helped me to see how my expectations can influence my experiences. I would definitely recommend Jenna for personal coaching.

Ashley Anderson
Jenna was an amazing coach for me at a pivotal point in my career and life. Her warm, inquisitive style created a safe place for me to explore my values and to clarify a vision for my future. She also helped me to create a defined plan for change and supported me throughout its implementation. My coaching experience with Jenna was life-altering. I would highly recommend her and without reservation!

Glenn Case
I met Jenna at the beginning of my MBA classes and while I was at crossroads. Jenna came through in a big way for me, and she helped me tie the relevance of my degree to my future business venture. Jenna has a calm, collected laser-focus precision in decision-making. I had many aha moments during the coaching sessions. She gave good direction. I am forever indebted to her. I will continue coaching with Jenna once things settle down because she was the perfect match. She comes highly recommended by me if anyone needs a coach Thank you.

Jane Kirema