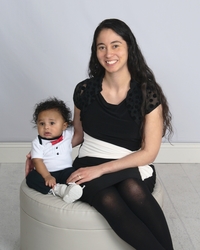 Jennifer King

Rockville, Maryland
Money and Finance Coach, Career Coach, Christian Coach
BS, MS, Certified Professional Life Coach, 6-Figure Female Entrepreneur
Someone who is ready to identify, excavate, and defeat lack in all areas of life, in order to experience freedom from fear, depression, anxiety, illness, confusion, and financial instability.
About Me
I am a Certified Life Transformation Specialist.
My training is ICF-accredited (Certified Life Coach Institute of Orange County).
I've trained with a renowned Master Coach who guided me to and through my own breakthroughs, and freedom from fear and lack.
I use power, passion, intuition, and intellect to empower you to:
1-extract out your purpose, passions, and limiting beliefs/pain
2-devise strategic, simple, effective action plans to get you to your goals
3-break down and eliminate baggage and points of stagnancy or emotional/spiritual imbalance that have been holding you back from your purpose
4-experience the joy of walking in a satisfying, joyful, abundant life of purpose.
A little about me: I'm a mom of 2, Entrepreneur, wife, and church leader (altar counseling). In addition to my Life Coaching Certification, I have 2 business degrees including an MS from Johns Hopkins University in Information Systems, and a BS in Finance from the University of Maryland. I've overcome a lot of adversity to get where I am, and I have a strong desire to continue helping others do the same, and experience walking into their Power. If I can do it, you can do it. If you're not making at least 6 figures, then we need to connect. Availability is very limited but I do offer a waitlist.
Contact me to schedule an initial Clarity Session where we can assess mutual fit. Happy Coaching!
Reviews
5 reviews (3 verified) (5.0)
UPDATE: I've been a client of Jennifer's for over a year and she has help me accomplish goals I never imagined were possible! I love her kindness, humility and biblical wisdom. I recommend anyone seeking coaching to give her a try , you won't go wrong.

Isabel
Darlene
Jennifer has great wisdom and was accommodating with my schedule. Noomii did a great job with referring her. I look forward in continuing our journey together.

Isabel
Your determined optimism and belief in others (seeing the best and encouraging them) is one huge aspect of your life. You always point others to possibilities. God bless you abundantly

Mary N, Home Health Professional, MD
I have known Jennifer for about 10 years. In that amount of time I have seen many accomplishments. I have seen Jennifer blessed spiritually, I have seen her hard work while bettering her education and receiving her Masters degree. I have the pleasure to travel with her and see the fun and upbeat spirit she has. She is strong, intelligent, generous, kind, a fighter, a lover. She juggles a lot. I have been inspired by her happiness and desire to grow and change and her love for her family.

Phyllis R, Entrepreneur, MD