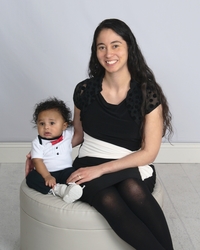 Jennifer King Rockville, Maryland
Career Coach, Relationship Coach, Spirituality Coach
BS, MS, business owner, mom, wife, church leader
Someone who is eager to execute realistic action plans for success in the area(s) of career/personal finance, spirituality, and/or relationships, which are the basic facets of life satisfaction.
About Me
THINGS THAT I WILL HELP YOU DO & WIN (because I have walked the same roads):
1-define & understand yourself (personality, gifts & talents, passions), in order to guide your career & relationship choices
2-identify hazards to your well-being, in order to create plans to restore harmony
3-get to know and walk with God, in order to secure inner peace & divine favor
4-get and stay on a solid career path, in order to avoid financial lack and job dis-satisfaction
5-get over past hurts and hangups, so that they no longer stop your progress to a fulfilling, balanced, complete and joyous life.
My philosophy about life coaching is that there are no quick, easy paths to success, but that every human being was created with unique gifts & talents to offer the world, dreams to bring to fruition, and a heart that eventually needs mending in order to create an open path to victory.
My goal is to help clients discover and utilize the treasures they have within, and help them, by being their ally, advocate, and guide, to discover who they truly are, and to get and remain on an optimal life path suited for them, where they will be fruitful and joyous.
I believe that a person needs to be healthy emotionally, materially, and spiritually to live an abundant life, and that healing is a journey.
I believe in creating action plans to help facilitate reaching goals, and holding clients accountable for those goals while being encouraging and insightful.
A little about me: I'm a mom of 2, wife, church leader (altar counseling), and business owner (in the Systems Engineering field). I have 2 business degrees including an MS from Johns Hopkins University. I'm completing my CLC (Certified Life Coach) training (accredited by ICF) in May 2019 at the Certified Life Coach Institute. I've overcome a lot of adversity to get where I am, and I have a strong desire to continue helping others do the same.
Happy coaching!
Reviews
Jennifer has 2 reviews.
Your determined optimism and belief in others (seeing the best and encouraging them) is one huge aspect of your life. You always point others to possibilities. God bless you abundantly

- Mary N, Home Health Professional, MD
I have known Jennifer for about 10 years.
In that amount of time I have seen many accomplishments. I have seen Jennifer blessed spiritually, I have seen her hard work while bettering her education and receiving her Masters degree. I have the pleasure to travel with her and see the fun and upbeat spirit she has.
She is strong, intelligent, generous, kind, a fighter, a lover. She juggles a lot.
I have been inspired by her happiness and desire to grow and change and her love for her family.

- Phyllis R, Entrepreneur, MD