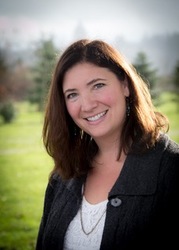 Jennifer Vachon MA

Olympia, Washington
Leadership Coach, Executive Coach, Career Coach
Applied Behavioral Science, Certs: Personal & Executive Coach, Org Change Management, Hogan Assessments, Facilitation, Dispute Resolution, more
Are you a leader looking to increase your impact? If you are ready to gain confidence and skills to level up your leadership, make lasting change, and bring your vision to life, I can help.
Details

Olympia, Washington 98501

360-790-6637

Send Message
Visit Website
Gender: Female
Training: College of Executive Coaching
About Me
You have been successful in your career, but you've paid a price in well-being. You question whether you are living to your fullest potential. You want to make a stronger impact in your work and in life. You are ready for something more. I help successful professionals become extraordinary leaders who are fulfilled, productive, and equipped to make an impact for good.
I am an ICF Certified Coach (PCC) with 25+ years leadership experience helping individuals and organizations navigate change and grow. I help leaders like you elevate their influence, pursue their "what's next," and flourish. Whether you are looking to ignite your inner leader for the first time, or level up your leadership to prepare for your next role, or you are ready to create your leadership legacy and prepare to pursue new passions, I am ready to be your thought partner as you discover, work toward and accomplish your goals.
I am an accomplished leader at the Vice President (VP) level, and hold specialty certifications in personal and executive coaching and in wellness and well-being coaching. This makes me uniquely qualified to meet your need as a working professional navigating uncertain, complex, and ambiguous times.
I provide individual coaching, group coaching, and custom facilitated experiences for teams and groups. My approach to coaching is informed by positive psychology and applied behavioral science.
My job as your coach is to do 3 key things:
1: Ask powerful questions to help you think deeply about what's on your mind.
2: Share a process, structure, and tools by which you can explore possibilities, practice new behaviors, and take safe risks.
3: Provide ongoing support and accountability to shine a spotlight on the things you care most about.
I've coached individuals around the globe in: tech, software/mobile app, accounting/finance/banking, sales, social media, government, management consulting, commercial & civil engineering & construction, biotech, healthcare, and more.
Reviews
4 reviews (5.0)
Jen is an inspirational coach. She has a contagious sense of curiosity, and a strong, direct coaching style. She pushed me to think creatively, listen objectively, and get deeper so that I could go further!

Tracy Oulman
I cannot overstate Jennifer's impact on me and my career. Her coaching helped me identify self-limiting behaviors nestled deep in my blind spots, and she armed me with tactics to address them. Since my work with Jennifer, I've appreciably improved my ability to lead with influence and courage, and to find gratitude in every moment. If you have the opportunity to work with Jennifer as your coach, I wholeheartedly recommend it.

Stephen Miranda
Jennifer is a masterful coach. She is intuitive and empathetic and is able to ask powerful questions to move her clients forward. She has provided me excellent guidance through her coaching. While she lets me do the work, her questions and comments take me deeper than I would have gotten to on my own. I highly recommend Jennifer. You will not be disappointed. Get ready to achieve your goals and dreams!

Bobbie Sue Wolk, MCC
Jennifer met with me to discuss improving my management approach for a group of employees that are my direct reports. She was able to help me identify what "improvement" would mean and also set some targeted methods that might help me move in that direction. I appreciate her calm and supportive demeanor and tactical suggestions. I feel like the session was productive and helpful, a good balance between soft skills and firm actions, which is suited to my desired management style. I would highly recommend Jennifer as a coach!

Nicole