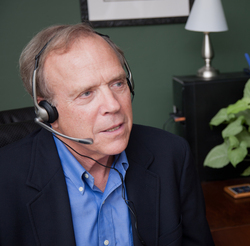 Jess Dods

Southampton, Massachusetts
Career Coach, Executive Coach
BA, MBA, Certified Positive Psychology Coach, Certified/experienced with Myers-Briggs, DiSC, 360 Feedback, Strong Interest Inventory, Thomas Kilmann Conflict
I coach managers and executives who want to perform at their best. I also help people find and get the job that's right for them. Together we set and achieve goals.
About Me
As your coach, I work with you to personalize your program to ensure the best results and return on your investment. To do this, I bring over 14 years experience and an effective, structured and results oriented approach to optimizing performance to help you achieve your goals.
To assist you, I combine an MBA from the Thunderbird School of Global Management and 20 years of global business operations and senior management experience. I have held operating and managerial positions in the U.S. and Latin America. I have also held the position of Senior Manager Consultant with the Arthur D. Little consultancy.
I have extensive training with the School of Coaching Mastery, the Coaches Training Institute and The Harvard Maclean Institute of Coaching in Medicine and Leadership.
I have worked with individuals from 19 countries and I provide deep background in cross-cultural situations.
Let's have a no-charge initial consultation to determine the fit with your needs and my experience.
Reviews
6 reviews (1 verified) (5.0)
Brian
Jess radiates positive energy when matching people with careers that suit their skills, passions, & needs. And that was exactly what I needed. I had all kinds of inhibitions about "the real world" of full-contact capitalism. Jess helped me navigate those feelings and find a job that's right for my temperament, right for my skills, and right for my wallet in a job market that is highly competitive.

Katherine, Education, California
A+

Ana, Real Estate, Florida
Jess Dods is an excellent Career Coach and I enthusiastically recommend him. He has been extremely beneficial in helping me learn more about who I am, clarify what it is I want and envision my "ideal" professional life, Working with Jess, I identified the obstacles and distractions that can sometimes prevent one from stretching their minds to explore all their options and reach their highest potential. I gained greater clarity regarding my professional/life goals, my unique gifts, as well as developed various strategies toward achieving those goals.

Karen, Marketing, Connecticut
Jess has helped me become aware of my strengths and personal style. Over the past two years I have worked with Jess to make a successful transition into the next phase of my career. He is very insightful, patient, and supportive. Jess has helped me make a successful career even better.

Forrest, Energy Industry, New Hampshire
Jess is a consummate professional particularly in the areas of maximizing the effectiveness and talents of people to their fullest potential. Any organization or individual who wants maximum performance and potential from those with whom they want to engage, Jess is the person to ultimately assist.

Ross, International Development Expert, US and othes countries