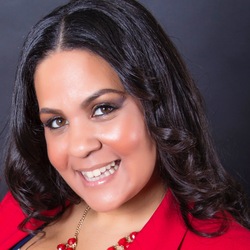 Jessica Smith

Atlanta, Georgia
Business Coach, Leadership Coach, Life Coach
Certified Professional Life Coach, Former Forbes Coaches Council Member, Applied Arts & Sciences Degree, and More
My ideal client is someone who is interested in creating what they envision for their life or business. I listen and then empower them to take the actions to get the creation that they envision.
About Me
I was born and raised in Grand Rapids, Michigan. I am a Certified Professional Life Coach and also have a degree in Applied Arts and Sciences, in the area of Corrections.I have resided in Metro Atlanta over the past 17 years. During the past 17 years, I have worked in a private wealth advisory practice for financial services in the roles of office manager and financial advisor. I am also a Former Forbes Coaches Council Member.

In addition to that, I opened my own life coaching and business consulting firm. I have been providing coaching and consulting services to various types of individuals and business owners for years. I created a proprietary coaching course that is also copy written. It is based on what I discovered by coaching these multiple individuals and business owners. Any clients that I've used it with have achieved results in some way or another.
I am passionate about everyone being able to have and live a life that works for them. I work with my clients to create what they envision for their life or business-this does include career changers and aspiring entrepreneurs. I focus on listening to what my clients communicate their challenges and goals are. I then assist them with coming up with fun and engaging structures, processes and foundations that will work for them while also supporting them through it all. I believe in empowering them to remove what has them stuck. That creates the space for them to be able to create and take the necessary actions to get the results that they envision.
My goal is to leave my clients delighted with what they've discovered and created. I believe in the delivery of impeccable customer service and everyone getting whatever it is that they desire! I look forward to beginning the journey with you and assisting you in creating whatever you envision!
Reviews
JESSICA! WOW!! WHERE DO I START!! I have had an absolutely incredible experience with Jess, and truly see her as a friend and sister after having spent a few months coaching together. I came to her with the intention of getting some support with dating. I felt like I put a ton of negative and unnecessary pressure on myself and my dating life, and it was really weighing me down. I also wanted to make sure that the new business venture I was on remained uplifting, fun, and pain free. There's no reason I HAVE to be stressed out all the time! Flash forward a few months and I have a boyfriend, I have TWO thriving businesses surrounded by an incredible team and incredible clients, I am happy, recharged, empowered, and living a truly fulfilling life! Jess has gone above and beyond to schedule calls, get meals, support me professionally and personally, and I am so grateful for her. PICK JESS AS YOUR COACH!!!

AbbeyGrif.Fit (IG handle), Founder of Clarity Fitness Gym