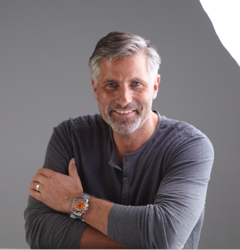 Joel Landi

Alpharetta, Georgia
Performance Coach, Executive Coach, Business Coach
Naval Aeromedical Institute, High Performance Training
Leaders, small businesses or individuals who want to stop thinking and playing small; my approach appeals to ambitious optimists who feel like the've drifted off course and want a clear path forward.
About Me
I coach high achieving optimists who feel like they've "drifted" off their best game. I help them get clarity, make tough decisions, and come up with a blue print to achieve what's important.
Do you feel like you are not taking full advantage of what you have? Are you convinced you can be doing a lot more - but you are not sure how to make it happen? Or do you feel like you are tired of playing it SMALL & SAFE?
The truth is, you CAN have a lot more. You just have to think differently. And two big reasons why people don't have what they want are: [1] they are focused on their problem, not what they want and [2] they are focused on a result, and not a proven process to get them there.
This is where my process, taken from my best selling book, REWIRED, can help. Together, we [1] clarify what you want and Rewire the thoughts that sabotage your efforts. We then [2] create a road map with action steps, routines and rituals that get you what you want.
My clients consistently say they are not only achieving their goals, but they FEEL more confident- more connected - more present in relationships that matter most. After working through my program, they can confidently tell others who they are, what they believe and how they make the world a better place.
I'm certified by the College of Executive Coaching, but more importantly my 20 plus years as a Naval Officer and Marriage & Family Minister have created a unique window into the heart, mind and soul of 1000's of folks from different walks of life - all who wanted to overcome something that stood in the way of a better future.
As for my specific coaching accomplishments, I've helped executives in billion dollar companies receive seven figure compensations to helping law students make agonizing career and personal decisions for their future. I've helped real estate agents improve their revenues by 30% annually, & helped small businesses hit revenue milestones and expand their operations.
Reviews
Joel doesn't have any reviews yet.