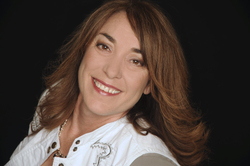 Kami Guildner

Evergreen, Colorado
Life Coach, Leadership Coach, Career Coach
Appreciative Inquiry Coach, Certified Equine Guided Coach, BS International Business & Marketing
I help successful professionals discover a passionate & meaningful next chapter in life! Are you living the life your heart desires? Igniting passion, purpose and meaning!
Details

Evergreen, Colorado 80439
Gender: Female
About Me
Are you living the life your heart desires? Are You Ready to Launch Your Next Chapter?
You've worked hard. You're successful. Yet something inside is beginning to shift. You're starting to think about what's next in your life. You're wondering if there's not something different for you out there. You just don't know what it is or where to start! Maybe you feel stuck. Or perhaps, you're moving so fast that these thoughts never make it to the surface!
It's just these kinds of circumstances that change – the moment you start asking the question – "What does my next chapter look like?"
Unleash your BRILLIANT-SELF and ignite the fire to make your dreams a reality. Take steps toward a more authentic you, to stronger relationships, to a deeper soul-connection.
Find the courage to discover the life you're supposed to be living and move toward a life filled with more energy, passion and focused intent. Bring the best of you to the front and center.
About Kami: Passions, purpose and the vision to align them. It is with these fundamentals that Kami Guildner founded Syzygy™ Coaching. Kami helps her clients discover a passionate and meaningful next chapter. Her boutique coaching agency, Syzygy, is grounded in the experience of stories, nature, passions and the power of positive – opening new doors for new visions. Her experience of growing up in the Colorado mountains, streams and the wide open plains on the back of a horse painted views of possibilities and potential. Kami has a deep understanding that nature, horses and the spirit of the outdoors brings clarity, provides space to dream, and opens our eyes to views of worlds unseen before us. Weaving nature's gifts into her transformational coaching programs and retreats, her clients connect deeply to their inner soul message, discover new meaning and new paths, and step into action fueled with energy, vitality and courage.
Reviews
12 reviews (5.0)
"The holistic approach of Syzygy Coaching helped me connect back to who I am as a person. I'd coached with other coaches before, but Kami took me back to a much deeper foundation of who I am at my very essence. This empowered me to look for the 'right job,' and not feel like, Oh my God, I have to take the first job, just because I need a job. She gave me the confidence and the patience to find something that was a really good fit."

~Karen, marketing extraordinaire
"Kami helped me identify and own my authentic leadership potential, which opened doors to new opportunities. I got really clear about my strengths and gifts and learned to listen to my intuition more. Through our work together (and with the Syzygy herd!), I gained clarity into the type of leader I want to be – guiding me into the new role with grace and ease!"

~Rita, high tech leader
"I was in a rut all the way around. In and around the time of coaching with Kami, I left my ex-husband, re-homed some pets, left my job, sold my house, got married, bought a house, sold my husband's house to name a few highlights. At the time, I really didn't have the budget for coaching, but I couldn't afford not to do it – as I needed to change my life – and fast! "

~Amy, social innovator & improviser
"Kami and the Syzygy herd provided the support and momentum for me to blast past obstacles and challenges I was facing and take big strides toward re-launching my business. When I reached out to Kami for coaching, I had just experienced a major blow in my business. My business partner and I had just decided to dissolve our partnership. I felt loss, confusion and a whole range of emotions that clouded my vision for the future. Kami provided a safe and nurturing space for vulnerability, as well as personal discovery. Her business and marketing savvy helped bring clarity in my own business development. She provided the support and momentum for me to blast past obstacles and challenges I was facing and take big strides toward re-launching my business."

~Margaret, equine assisted coach
"Kami has a gentle way of guiding her clients through the process of exploring new possibilities and unlocking the mental and emotional patterns that often keep us from trying new things. I recently started working with Kami after selling my ad agency that I had owned for over ten years. She coaches in a very organic way – not as a part of a pre-defined program but rather – pulling from an extensive toolbox and years of strategic experience, selecting the exact right tool for me at that particular time – setting the foundation for me to take control of my professional future. Some really interesting possibilities are unfolding – possibilities that I had not even considered – and I'm excited about what's next!"

~Stephanie, former ad agency owner seeking what's next in her journey of life
"My children were almost launched and I had no idea what the next chapter would be. My world was unhappy and uncomfortable. I was searching for something new to do with my life. Kami helped me look at the pieces of my life and gave me hope and confidence in myself. She helped me connect back to the spirit of me. From there, I found myself pursuing my life-long dream of becoming a vet tech!"

~Kim, from mom to vet tech student
"Reconnecting back to the impact that I'd made, suddenly ignited a renewed fire for the work that I do. I was frustrated and tired of working in a very complex political environment. The first time I met Kami, I told her I was ready to retire. However, as we started to explore the stories of my 20-year career with the city – recalling some of the big projects that I had led and contributed to – I had an amazing personal discovery. Those projects had changed the shape of an entire region and the lives of many – and my gifts had mattered. It reconnected me to the love of the work that I do. Coaching helped me decide not to retire right now and today I am still leading tremendous large-scale civic projects – impacting the lives of millions – with a sense of passion and purpose I'd previously lost in the shuffle of life."

~Peter, municipal transportation leader & master collaborator
"Kami has taken me, personally and professionally, from a great business to an exemplary business! I feel empowered, validated, authentically me, and just plain happy. There isn't a price tag on happiness. That happiness creates an energetic space going forward that can't be anything other than positive!!!! Kami brings out the best of who we already are and allows us to radiate that light that makes us exceptional human beings. She has changed my life this year, and I am forever grateful to her. Through her coaching, she has wrapped my confidence up into a tight bundle for power-popping impact going forward."

~Noel, wellness coach and mom committed to leaving a legacy
"Coaching is a present I'd love the whole world to wake up to. I mean really, if you could give the gift of your true essence to everyone, wouldn't you? Syzygy Coaching gave me the confidence to take charge and live my life with vigor. I tuned into what was important and released the things that didn't matter so much. I received so many gifts about the importance of ME! Coaching is an investment in yourself and is so worth it! And Kami really just makes it such a beautiful process."

~Sondra, marketing executive and connector extraordinaire
"When my organization was acquired by a mega-billion dollar company, the corporate culture was not a good fit and the first year shook my confidence and knocked me off my feet. Syzygy Coaching reconnected me to my strengths and opened the door to land a new role as a President of a consulting firm. The acquisition experience had me questioning my whole career and I was suddenly unsure what I wanted to do with my life. Kami picked me up off the floor and helped me regain my confidence. I gained clarity that the mega-billion dollar company environment just was not a good fit for me – I much preferred the smaller company environment. I realized my talent as a leader and my deep industry knowledge. Engaging with someone who is deeply interested in your success, helps push the limits into who you are and what you're great at – and opens new doors in ways that I never expected."

~Joe, president of an a national utility consultancy company
"In less than a year, I left my job of 25 years and started a new venture in my life! Syzygy coaching helped me see a bigger opportunity for myself than I saw for myself. When you are ready to grow personally, Kami is a wonderful guide in the journey!"

~Lauren, former medical device sales leader turned coach
"Syzygy was the best 6 month investment I ever made. It saved me the rest of my life to enjoy. Sometimes, it takes a whole lifetime to learn what we did in 6 months and some never figure it out. Thanks for challenging me and putting me back on track. You helped me reconnect to my roots and leave behind the pattern of overworking – at a workaholic pace! And in the journey I found creativity, life balance and transformed my life to the one I always wanted."

~Barbara, life enthusiast
The Smart Way To Find A Coach
Only Noomii has thousands of life coaches and business coaches in hundreds of cities

1 Describe Your Goals
Tell us what you want to achieve through coaching

2 Get Matched
We send you 1 to 3 compatible coaches

3 Free Consultations
Consult with your matches and find the best fit for you
4 Hire Your Coach
Start coaching and making progress on your goals!
Find My Ideal Coach Now