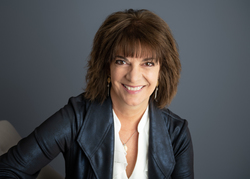 Karen Yackel

Calgary, Alberta
Life Coach, Family Coach, Relationship Coach
B,Ed., CPC, ACC
I am an Empowerment Coach for adults, teens and young adults. I help my clients gain momentum with their goals while developing positive habits, self-talk, relationships, motivation and joy for life.
About Me
I am a Certified Professional Coach (CPC) from the International Coach Academy and Accredited Certified Coach (ACC) from the International Coach Federation. I am also a newly certified Flip-it Facilitator.
I love working with People of all ages to empower them to design the life they want to live. I feel that many of my clients have a difficult time building themselves up and have a lot of negative self-talk going on. I work with my clients to change negatives into positives. We work on identifying strengths and learning to believe in them. We also work to identify and define values. In doing this clients begin to see the growth and new confidence that they were looking for. They understand better who they are so they can start to design the life they want to live. The life that is in alignment with their values, fills them with joy and empowers them to move forward, set and attain goals, and just live a happier life.
I started out many years ago as a teacher and have taught all ages from 3 - 83. I loved teaching and feel that my background in education along with my coach training has given me many tools and skills.
I have a simple perspective and an easy style. My coaching is custom fit for each individual. I believe we all have all the answers we need but could use a non-judgmental ear to listen and help us focus and dig deeper into our dreams.
I named my business Woman in the Mirror Coaching because many years ago during a difficult time in my life I looked in the mirror one day and didn't like WHO I saw. I was, angry, sad and overwhelmed. That day I decided to make changes and now I want to share with my clients how to make those changes for themselves and be proud of WHO they see in the mirror, whether it is about a goal set and attained, habits that are positive and healthy, new methods of self care, or tools they are now using to make their life the life of their dreams.
Reviews
2 reviews (5.0)
My experience when working with Karen was very positive, informative and motivating. If you're ready to make a change in your life, give Karen a call.

Ramsey
I am lucky to have found Karen at this stage of my life. I was struggling with a lot of negative emotions after my divorce and needed help and guidance. Karen always asks the right questions that make me see things from a new angle. She makes me think deeply and I always end up feeling uplifted and ready to tackle the daily challenges.

Lamia