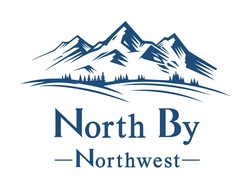 Karin Fried

Missoula, Montana
Life Coach, Business Coach, Relationship Coach
North By Northwest Coaching, CPC, EMT-B, CTACC
I help entrepreneurs/professionals find work/life balance while juggling their business and family. Leave the guilt and stress behind and let me help you achieve your goals without sacrificing success
About Me
As a busy entrepreneur, I have started three successful businesses, and driven across the country to Montana, all by myself, a feat I never thought was possible. I am a businesswoman, a consultant, a confidant, a teacher, a coach, a wife, a mother and a community volunteer. I have always been a passionate person about not only self-improvement but also about helping people lead their best lives possible.
After my first career as a systems analyst I took a leap to open my first business, a medical staffing company, with no business experience at all. This taught me a lot about a person's ability to succeed because I dared to reach for the stars! Throughout my company's years of operation, I continued to grow and learn about people's needs, both clients and staff, and my abilities to be successful. As I was getting ready to sell my first business for my move to Montana I was already planning my second business.
I used my organizational skills to help business' and residential clients become more organized and more productive by starting a Professional Organizing and Productivity business. This led me on a continuous quest for education, and I recognized the value in enhancing my skills by earning numerous certifications.
I started teaching classes in paper & time management, estate & life management and anything else that required organizational skills.
Throughout all of these transitions, my passion and top priority has been in teaching and coaching people about the endless possibilities in life and assisting them in recognizing their goals and endless potential, even if they didn't know what they were. I believe in others success' being my success!
Expanding the coaching side of my Organizing & Productivity business was the natural next step in an ever-evolving quest to help people find their way in life. My training through Coach Training Alliance helped me achieve my goal of becoming a Certified Coach.
Take the leap to uncover what is holding you back
Reviews
4 reviews (5.0)
Karin is a wonderful, empathetic coach. She helped me at a true professional crossroads in my life. She assisted me with determining all of the options before me and how I wanted to proceed with them. I am happy to say that I am now about to start a graduate program and feel confident about the path I am pursuing. Karin's coaching has been a big piece of the puzzle to help me get to this point in life.

Chelsea
Needed help with starting my own healthcare agency Karin was truly a blessing and continue to be that, she help me look at things in a different perspective. I was so all over the place with my business plus trying to work it. Karin help me with a strategy for the steps and direction I needed to go with my agency. Karin is completely awesome and she knows the ins and outs. I will continue to let her be my business coach.

Morgan J.
The relationship with my coach, Karin, was easy to establish and the experience exceeded my expectations. She assisted me with uncovering what was behind my challenges with time management and work product organization. Karin's guidance and support has helped me put years of frustration behind me and achieve a level of productivity that I thought was beyond my reach.

Michelle R.
Trying to get my life back into order with purpose: I had the pleasure of a few life coaching sessions with Karin Fried. Karin really got me thinking about my life, past and present. She works me hard, yet gives me time to process the difficult emotions during challenging times. I would highly recommend anyone to work with Karin. Thanks.

Tammy K.