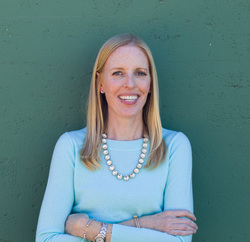 Katy Hope

San Francisco, California
Career Coach, Life Coach, Leadership Coach
BA, MBA
Looking for a career change, but not sure what to do next? I provide career coaching to clients who are looking for a change, but not sure what. Together we work to find a more fulfilling life.
About Me
Don't love your job? Want to find something that you love and are passionate about? I have been there! I can help you find a career that lights you up, that you are excited to go to every day, that you love.
Hi! My name is Katy Hope, I love working with clients to find more meaning in their lives, achieve a work life balance that is right for them, change careers, or grow their businesses. Everyone's path in life is different and it is not always a straight line. It is the twists and turns that are the hardest, but make life the most interesting and where a coach can help you make the best choice for you and your life.
I have had many turns in my path that have allowed me to find a life with purpose and ultimately led me to become a career/life coach. When I first graduated from college, I wanted to "save the world". I pursued a nonprofit career with amazing experiences teaching high school students about ecology, advocating for foster youth, and making incredible social change. But through all that I realized that I wanted a faster pace of work, more tangible results. I subsequently went to business school and changed careers to the fast paced world of apparel retail. Every season a new line, new clothes, new results.
Amazing as it is to work in fashion, I was still missing something. Work life balance was not there. Every person's path and career are different. Every person has different needs for work life balance, motivation, and satisfaction. What is yours?
In 2018, I started the path to be a career, executive, and life coach. I love the process of figuring out where a person wants to be and how to get them there. Whether it is finding more balance in your life, finding a new career path, or living more mindfully in the life you have already created, I can help you live your best life yet.
Reviews
3 reviews (5.0)
Katy has a multi-faceted approach to help you achieve your life goals. She first spent time understanding my focus areas (e.g. work, family, creativity) and then helped me develop specific goals to work towards. She is very professional and a great listener. She took extensive notes during our conversations which allowed her to build a common thread across sessions and also provide summaries for me to review. She has the right blend of structure and flexibility. For example, she employs frameworks and exercises to identify goals while also using open-ended questions and conversations to dwelve deeper. She has a focus on accountability that is rooted in prioritizing your goals, finding your motivations, and removing any blockers.

Omar Usman
Katy Hope has been very helpful for me. As I was trying to figure out some new vocational directions, I began dealing with some new personal directions. In a challenging time, I've found Kay to be nothing but supportive and patient with me...never judging, willing to listen, and able to provide useful feedback. Whether the issue is work or life in general, Katy is a caring coach who understands when a person is dealing with a lot. I appreciate her.

Louis
Katy is an excellent coach. She's thoughtful, insightful and productive. I'm so grateful to have her as my ally since I'm juggling full time work (running my own law firm), having two small children and a family, board service and the gamut of other work and life challenges. Can't recommend her highly enough.

Beth K