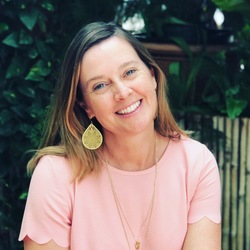 Kelly Miller

Springfield, Virginia
Family Coach, Life Coach, Health and Fitness Coach
BA, CAPP
I coach kids and adults with developing strategies to move them north of neutral. I help my clients get clear about the vision of who they are and who they would like to become in this world.
About Me
I love coaching clients using transformational questions to illuminate personal purpose in a creative and collaborative process. Using opportunities for growth in learning concepts in positive psychology allows clients to see a perspective that broadens and builds. A deep and grounded understanding of gratitude and the development of personal coping strategies for building resilience allows for maximization of the coaching process.
I am also a published author and writer in the field of positive psychology. My passion for becoming an expert in the subject matter gives me great tools to serve people in their quests to move forward. The "wild west" of psychology is an exciting place to be.
Reviews
3 reviews (5.0)
Kelly is hands down an angel on earth... in my darkest moments she was there. Ive never had someone that truly wanted to help me. In a way that I actually had never been taught. To see the positive in my dark situations. Positive psychology was the biggest of my 2019. Thankyou Kelly!

Sarah Reyna
Kelly is one of the top coaches I have worked with. She asks beautiful questions that quickly help me get to the core of what I'm working through, and her style is insightful, kind, and creative while also light and positive. She leverages evidence-based research and techniques that broaden the impact of her coaching. I have been able to overcome several roadblocks in my personal and professional life, and owe much of this progress to Kelly. So, of course I highly recommend Kelly and promise that you will experience life-changing results! She is amazing and I'm so grateful to have had the opportunity to work with her.

Gina DeRosa
I have nothing but positive things to say about my coaching experience with Kelly Miller. Kelly listens with an open mind and open heart and asks questions to help you make sense of your own thinking. She is kind, encouraging and obviously passionate about helping others find their true potential. Each session with Kelly has helped me come to a deeper understanding about what is important to me and my life.

Megan Chamberlin Strasser