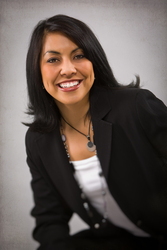 Kim L Miles

Aurora, Colorado
Executive Coach, Leadership Coach, Business Coach
BS, MS, Authorized DiSC & CORE Map Facilitator
I work with executives (directors and above) in navigating their external leadership and internal mindset challenges. They've been promoted but not prepared to meet the demands of their role.
About Me
I am a credentialed coach that works directors, c-suite executives, and executive teams. I coach individuals on a number of topics, including but not limited to the following:
-Gaining clarity on next steps for you and your organization to keep focused on the goal
-Increasing confidence in your leadership skills and ability even though you are an expert in your craft/technical ability.
-Exhaustion from the success you have created but lacking true fulfillment in work and life.
-Frustration from managing a team but don't feel the team cohesiveness you desire or expected.
I help people like you maximize your success by creating the right mindset, effective action, and connection to yourself, your team, your business, and passion.
Through coaching, my clients gain complete access to their personal power and become more effective in connecting with their team, clients and prospects.
The outcomes are:
-Goal attainment
-Confidence in leadership ability
-Team cohesiveness
-Clarity of vision
-Increased revenues and profitability
-Vacations are taken with no guilt or loss to the businesses
I am a professional with over 25 years of experience in various industries including engineering, telecommunications and aerospace. I have held leadership roles in positions such as Project Manager and Project Engineer, and has experienced success in roles such as Corporate Account Manager, Technical Recruiter, and Program Controls Analyst.
I have an MS is Organizational Leadership and a BS in Engineering. I have a PCC designation from the International Coach Federation with formal coach training from COACH U.
To ensure that we are a good fit for coaching, I offer a 45 minute complimentary coaching session with no obligation.
Reviews
15 reviews (5.0)
I have the pleasure to have Kim as my Executive coach. Kim's ability to deal with all the change we've been going through from an organizational and leadership perspective has been very helpful. I love her attitude, her down to earth approach and her great insights as well as the open discussion and constant challenge from Kim to define the real opportunities for me, how to address them AND how to measure them. Kim has been instrumental to help me manage and deal with all aspects of my executive coaching and for me to overcome some of the challenges at times. ~April 2015

N.S. | Toronto, CA | IT SVP
I have had the privilege of working with Kim closely as one of her coaching clients. I have come across quite a few business coaches in my career, and I can honestly say that I chose to work with Kim because she is the best. She actually real world business experience, and understands that not a particular technique or coaching remedy is for everyone. She tailor makes her coaching and productivity training for the individual. She listens to you, understands what you need, and helps you get there. Everybody can benefit from coaching and I sincerely hope you'll consider Kim to take you to the next level. ~ September, 2015

D.S. | Denver, CO | Business Development Manager
I had the pleasure of working with Kim as an executive coach and the experience surpassed all of my expectations. Kim was focused throughout our time together and often reminded me of my original intent to make sure that we stayed true to what my goals were. She was a great accountability partner and never skirted around the tough conversations - that is key for any good coach. She is professional, approachable and a great person to have in your corner. I strongly recommend Kim for any level of career or executive coaching OR when you need help refocusing on your goals or to help wade through and determine what your actual goals are. ~ February 2019

J.G.| Denver, CO | VP Talent Acquisition
In a short amount of time Kim has been able to acquire a clear understanding of our company's needs. With her direction and support our firm has made large strides in achieving our goals of better communication with our staff, more effectiveness in management and sales, and understanding our direction and plan as a young growing company. During the 5 months our firm has contracted with Kim, we have seen an increase in our effectiveness as a leadership team as well as improved morale and motivation from our sales team. We are convinced that both achievements are largely a result of Kim's efforts and guidance. She is worth every penny.

LN | Denver CO | VP
Ever the champion of ideas, Kim has a solid handle of concepts to move you forward when you need it. Helps to clarify what seems muddy and get to the heart of the issue.

C.F.| Austin, TX | Engineering Manager
The shifts that have occurred within me working with Kim these last 6 months has been astounding. In such a short amount of time she has helped me to bring forth a realization of my true talents and gifts that have been hidden away due to fear. My increased confidence and actions over these few months have accounted for a 30 to 40% increase financially in both of my businesses. Looking at these results astounded me!! I will be forever grateful to Kim for helping me to see and recognize my talents and gifts so others can witness what is possible for them as well.

F.R. | Denver, CO | CMT
I was really "stuck." I had just revamped my business model and services and just didn't seem to be able to get past a certain point in my progress. I'd let all the "voices" of too many people's advice keep ringing in my ears and I fell into "analysis paralysis." Kim was able to get me out of that. She helped me see things with greater clarity, and helped me to realize that I already had all I needed, and helped me put it all into motion. If you're ready for business coach – you need Kim!

M.C. | Denver, CO | Small Business Owner
Kim Miles is a rare find when it comes to business coaches. Yes there are several business coaches out there but in my experience working with Kim, she has not only helped me but I have seen her help her clients make empowered and informed decisions on their own with her support and direction. Her approach is refreshing as I do believe a good business coach should help direct you in making your own decisions and should not tell you what to do. That is the difference between a business coach and a business consultant. Kim is miles above the rest. She is not only a fantastic business coach but an amazing teacher, speaker and leader. If you are someone considering a business coach I would highly recommend Kim Miles. You won't be disappointed.less October 5, 2012

K.M. | Denver, CO | Social Media Strategist & Consultant
Kim L. Miles is the epitome of professional excellence. She provided incredible insights that supported me as I worked to grow my business and expand my vision. As an entrepreneur, it was vital that I had someone on my side that had no vested interest in anything but me and who would keep me focused on the greater goals when I otherwise may have been pulled in various directions. When you're ready to take your business to the next level and desire intense, constructive guidance, call Kim. She is not a cheerleader - she is a partner and a valuable resource to have in your business arsenal. Her coaching process provides tools that will keep you moving forward for years to come.less January 30, 2013

C.M. | Denver, CO | Small Business Owner
Kim's coaching style is very effective. Whether you specific issue or something on a grander scale to work through, Kim provides tools and guidance that allow her clients to pass through challenges and/or decision effectively and with ease. I highly recommend Kim Miles for executive business coaching. August 24, 2012

S.R.| Denver | Small Business Owner
After just one hour with Kim, I've seen a shift in my business. It's not the new opportunity. It's not my web site or my ranking on Google. What's important is I now really know my business, what I want, how to get there, and I now have the confidence to move me further ahead. Thanks, Kim Miles…you truly are a gem at what you do!

S.W. | Denver, Colorado | Small Business Owner
"I am a coach and have worked with Kim on several occasions. Her approach has always been one of systematic thoroughness as she works with clients to take on new challenges. She is uniquely gifted in helping them recognize and deal with weaknesses, plan realistic goals and reach their full potential. I would recommend Kim to anyone who's serious about growing personally and professionally." February 3, 2010

K.A. | Philadelphia, PA | MCC Business & Executive Coach
"Kim is the kind of coach every executive needs. She is willing to ask the tough questions and plod through the gunk in order to give practical advice leading to measurable results. Her insight is a gift. Kim is the right person for any leader wanting to get to the next level or stay effective where he/she is." January 31, 2008

A.P. | Denver, Colorado | Sr. Pastor
"I've had the opportunity to work with several different career coaches. My experience with Kim Miles was one of the best. Kim did an excellent job of guiding me through a process that allowed me to acknowledge areas of opportunity, celebrate areas of success, and identify goals I am desiring to move towards. I highly recommend using Kim if you are in need of a career coach. At the very least, I suggest giving Kim the opportunity to show you exactly how great she is by utilizing Kim's complimentary session." November 15, 2010

T.R. | Denver, Colorado | Financial Advisor
Working with Kim, I was able to quickly uncover a block that had been getting in my way for some time. We identified the steps to take to work through it, and in less than six weeks I saw a significant change in my energy, clarity, and focus. I was amazed at what happened during our time together, and I highly recommend Kim for any business owner looking to grow their business! May 1, 2012

A.C.| Denver, Colorado | Small Business Owner