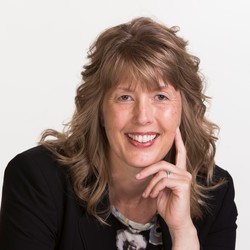 Laura Roeven

Stoughton, Wisconsin
Life Coach, Relationship Coach, Business Coach
Professional Certified Coach, Relationship Coaching Specialist, Conscious Business Coach
I coach people who are good at what they do but feel bored or long for more meaning in their life, job, or relationships. I help my clients to stay mindful and pursue their future with enthusiasm.
About Me
What gets me up in the morning to start my day filled with excitement is my deep passion for effecting meaningful change in the lives of others.
I earned my Life Coaching certification from the University of Wisconsin – Madison. I am a Professional Certified Coach (PCC) credential holder through the International Coaching Federation and abide by their Code of Ethics. I also earned my Relationship Coaching Specialist (RCS) certificate from the Institute for Life Coach Training and my Conscious Business Coach certificate through BetterUp Coaching.
My coaching is informed by my years of mindfulness training, and my clients benefit from the many tools I have learned to help them articulate their passions and needs to themselves and to those around them.
Learn more at terrasimpla.com
Reviews
4 reviews (3 verified) (5.0)
I love Coach Laura's style of coaching. She usually lets me lead off the conversation by asking about my last two weeks and then we sift through my challenges and concerns. We also celebrate my "wins". She provides great feedback and communicates her points of view in a soft, positive and supportive manner. We end with an action plan of things I want to be aware of and/or things I need to focus on doing. She sends me notes after each meeting and checks in with me half way through the two weeks. She cares and it's obvious. I personally need that in a coach ... she is genuine.

Mia Hannah
Laura helped me see my dilemmas from different points of view and realize how often I close off opportunities for more joy and ease of living by believing my inner critic. She was able to get to the core of an issue I brought to each meeting with utmost respect and support, always focusing on a solution and reframing the problem in a more effective way. I truly am grateful for connecting with Laura and hope to work with her again in the future.

Dorota P.
I've just begun my work with Laura, and so far I am really pleased with the experience! She asks excellent questions, is direct and uses time well, and has a warm, friendly, and welcoming personality. I appreciate the follow check-ins and her keen listening and observation skills. I look forward to our continued work together!

Katie
I am so very impressed with Laura's capability as a Life Coach. I am a performing artist and found myself floundering, unsure of what I truly wanted to do. In my profession there are not many similar people with whom you can network, and I needed to figure out what was next for me. So, I turned to a life coach to seek some direction. What I found most impressive was how Laura guided me so that I could make the necessary choices for myself and take the needed actions. She never told me what to do, never "should" on my decisions -- instead her methods of questioning and reflection were golden in helping me navigate through all the options and get back on a course. I actually decided to pursue a new course, which I wouldn't have considered without the coaching:) One big change for me is that I am more willing to try something new even if I might fail. That was a huge factor holding me back. It's been a year now, and I've had some ups and downs, but it's so much easier to just accept things and move on. I find that I still use some of the same techniques when I feel stuck and need some self help and some self inspiration.

Kay Weeden