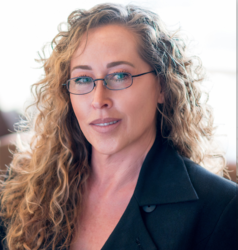 Leslie Saul

Philadelphia, Pennsylvania
Life Coach, Relationship Coach, Leadership Coach
Certified NLP, Hypnosis, DreamSculpting®, TimeLine Coaching,Trauma Release, Life Mastery, Communications
Are you facing obstacles in your personal or professional life or relationships? Can you imagine living the life you have always dreamed? The time is NOW to become the master of your own identity.
About Me
WELCOME TO YOURSELF!
We all live in two worlds, the external and the internal. Although we can influence the external world, it is within our internal world where we will make the most difference in ourselves and with those around us. By changing our own negative core beliefs into a positive energy exchange between head and heart, we transform and so do the things that surround us.
Are you ready to get out of your own way?
You and I will begin our journey by defining your aspiration and the results you wish to achieve. We will define where you are at right now in your life with complete authenticity, vulnerability and transparency. This will enable us to identify where the obstacles come from and bridge the gap between where you are now and where you wish to be. I will help you discover all the things that block you from reaching your highest potential and making your dreams come true. Together, we will slay the dragons and then I will help you sculpt your dreams and plan of action to achieve success.
People who achieve true results in love, lifestyle, career and health, at the uppermost peak and sincere level, model this plan of action.
We will work very closely and I will design a plan to match your individual needs. You will be empowered with extraordinary control and you will make colossal intellectual accomplishments. You will be held accountable by me as I identify with you, monitor, manage and support your desired outcome.
Leslie J Saul is a Certified Master Neuro-Linguistic Life Coach (MNLP) and Clinical Hypnotherapist (C.ht) She studied at Bennett Stellar University, THE ONLY Internationally recognized school of Life Coaching, Hypnotherapy and NLP. She received her diploma in Healing and Success Arts and Sciences with certifications in several areas of expertise and with great emphasis in relationships.
Free 20 minute initial consultation with no obligation. Call, email or visit my website today to schedule an appointment.
Reviews
8 reviews (5.0)
" I have been seeing Leslie for about 6 weeks. They have been truly some of the most emotionally growing, productive and enlightening times of my life. It has also been a time of great reflection and for the first time in my life facing myself and the hurdles that have kept me down for years. This is all due to Leslie. I came to her after 2 & ½ years of extreme emotional and physical trials and 2 years of therapy with 2 different therapists. I have progressed more in the short time with Leslie than all the years of therapy. I feel like she really gets me, my issues and knows the best ways to help me. She's kind and funny yet doesn't take excuses or self-pity. She's genuinely happy for the forward steps I take and works with me to deal with my issues. She often goes overtime in our sessions and checks in with me during the week. She genuinely cares for her clients. She has taught me first and foremost that I owe it to myself to be accountable to me. She's tough yet sweet and has a great sense of humor. You can tell that she really cares for her clients and loves her work. She's in it for you all the way, wants you to achieve and move forward. She looks forward to the day when she has given you all the tools and taught you how to utilize them solo. She wants you to able to go it alone and be an emotionally healthy, happy individual. Leslie is truly one of the most phenomenal life coach & human beings that I could ever hope for. I will be sad soon when our weekly sessions will end, it'll be almost like losing a great friend. Unlike the therapy that I've gone to, I strive for the ability to live as a happy, emotionally healthy minded individual who loves themselves. It truly is the best investment in and for myself that I have ever done. I never thought I'd get past all my hurdles and certainly not gotten this far in such a short time and I attribute it largely due to her. I'm thinking positively and moving forward for the first time in a long while. Leslie is truly one of the best!

S.B. Homemaker, Sugarland, TX
" Leslie is truly a lifesaver. I sought out her services knowing nothing about life coaching and couldn't be happier in my choice. Leslie is incredibly knowledgable in all aspects of her trade and also is incredibly passionate about her clients. I always felt well cared for and invested in. She helped me to define what exactly I was looking for and helped me to finally be honest with myself. She gave me a great number of tools that I still use regularly to help keep my focus and self-satisfaction. With her help I started learning to trust others and to stay in touch with my goals. She also helped me to discover new authors and meditation and visualization techniques I had never come across before that have turned out to be incredibly helpful. Regardless of your needs, Leslie is a top-rate choice and is worth every penny! I feel lucky to have her in my life."

K.M. DreamWorks Animation Burbank, CA
"There aren't enough words to describe how important Leslie has been in my personal growth. I came to her at a low point in my life. She not only welcomed me as a client but surpassed my expectations by empathizing my every emotion. Not only could she relate and guide but demonstrated patience and suggested many alternative methods for dealing with certain situation. Her methods are valuable tools that have helped shape a new path for a stronger outlook on myself and my life."

C.A. Singer/Songwriter Santa Monica, CA
"I have experienced Leslie's deep understanding and insight of certain troubling life issues. She has always been able to bring me to better focus on the realities of those issues and to successfully utilize the logic necessary to help me reach the direction I was seeking. She has a very special talent and depth of understanding and the ability to impart her wisdom to help anyone with an open mind. I highly recommend her to those that would like to improve their lives."

N.S. President of Pre-Employment Background Screening Company Coral Springs, FL
"The past 10 years have provided ample time to acquaint and deepen my relationship with Leslie Saul on both personal and professional levels. She has been drawn into the interpersonal, and Life Coaching arena; and she plunged in with drive and enthusiasm. Her journey began with an intensive program in Trauma/Resolution Therapy. I was a witness to the intensive course of study, both during and afterwards. She completed her NLP (Neuro-Linguistic Programming) certification in So FL and I had the pleasure of Leslie as a guest in my home. I am proud to say that not only is Leslie my friend, but her training and expertise as well as energy and creativity make each visit, each solution not only manageable, down right easy. Leslie listens with compassion, but never feels the need to interrupt or appear impatient. Her skills as a problem solver are part training combined with intuition. She knows people, what motivates us and when to use a soft guiding spiritual nature. I trusted Leslie before her training and with the extra tools, Hypnotherapy, DreamSculpting, and NLP, I anticipate her Life Coaching will not offer her much time off to return to Florida to see me anytime soon!"

D.D. Yoga Instructor Boca Raton, FL
"Leslie has helped me achieve personal clarity with methods that have provided for a powerful transformation. Her love for her art, combined with her remarkable sense of humor and collection of coaching tools, provided me the opportunity to move forward toward my goals. She never judges or gives advice, she simply intuitively asks questions and allows you to answer and find your own peace and voice. Which lead me to a place of amazing peace, understanding and opened a door of possibilities for me. I am constantly becoming a better vision of myself with Leslie's help. She has guided me with different approaches to help me find who I am and who I want to be. She helped me believe my goals and aspirations are within my reach. Leslie is gentle, precise, inspirational and uplifting. I truly believe she was put on earth to help others. I am abundantly blessed by her knowledge, guidance, and support."

D. D. S. Happy and Successful Mother of Twins Delray Beach, FL
"I've known Leslie for almost 14 years and she has given me valuable insight to most of my relationships during that time. All of her advice and thoughts on certain subject matters have been extremely helpful. She has been able to help change my thought patterns and helped me see issues that I had buried. I never would have seen what held me back, if it wasn't for her. I am now able to think with my head and not let my heart lead. For instance, she advised me to look at my relationship and answer certain questions that allowed me to see where the problem was and what I had to do. I am so very thankful and happy. Happy for the 1st time in my life!"

T.C Vice President Beyond Elegance, Inc. Ardsley, New York
"There were areas of my professional and personal life that needed some tweaking so, I chose to work with Leslie. I was very impressed with her ability to not only actively listen to my words, but she asked thought provoking and stimulating questions to help get to the root cause of what I was looking to address. Leslie made sure to spend the time to understand the whole picture, of who I am, about my environment, both professionally and personally. Leslie has excellent listening skills and is very adept at knowing when to adjust her approach depending on my needs. Leslie also provided me with several valuable tools that I have used to apply the changes I desired in my life. She provided me the ability to help identify the priorities in my life in which I used to make decisions about where and how to spend my time. I would highly recommend Leslie. Her dedication and skills in coaching helped me achieve my goals, let alone, her passion and energy are contagious. My time with Leslie has made me the better person I am today and for this, I am grateful."

S.B. Owner & Principle of a Design firm Beverly Hills, CA
The Smart Way To Find A Coach

1 Describe Your Goals

2 Get Matched

3 Free Consultations
Find My Ideal Coach Now