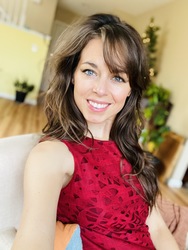 Lindsay Quella Kara

Boulder, Colorado
Relationship Coach, Family Coach, Leadership Coach
MA, RYT-200 Yoga Teacher, Certified Synergetic Play Therapist
I help people cope with stress, enhance their relationships, work through fears and hesitations, discover their unique creativity, and develop the next stage of their career.
About Me
Welcome! Our work together is focused on helping you connect deeply to yourself and those around you so you can enhance relationships, grow as a person and create a life that you love.
My coaching style is about meeting you right where you are at, honoring you as a whole person, and helping you discover that you have what it takes within you to find your way.
In a coaching process together, I can help you cope with anxiety and stress, set boundaries, learn communication skills, identify goals and values, shift patterns, and create new ways of interacting. I can help you identify your strengths, gifts and what is most important to you and explore practical ways to move toward your goals.
My coaching style is relational, inspirational and practical. I aim to help create a space where you can grow and discover what is next for you.
I would love to walk with you on your journey.
If what I'm sharing speaks to you, I encourage you to contact me to schedule a time for us to talk. In the first call together, I'll ask you to share more about yourself and also answer any questions you have about the coaching process.
I look forward to connecting with you. Let's do this!
Reviews
Lindsay doesn't have any reviews yet.