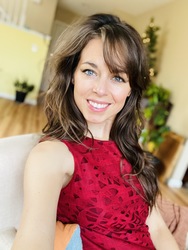 Lindsay Quella Kara

Boulder, Colorado
Relationship Coach, Family Coach, Leadership Coach
BA, MA, RYT-200 Yoga Teacher, Certified Synergetic Play Therapist
I help individuals discover heart centered living as they understand their story, connect to their values and gifts, expand their impact in conscious relationships, and learn to shine in the world.
About Me
Welcome! I am a professional coach with years of experience in the field of personal growth. My approach to coaching is focused on helping you connect deeply to yourself and those around you so you can enhance relationships, grow in your leadership capacity and create a life that you love.
My professional background began in the field of mental health counseling. I hold a Master's Degree in Counseling, a 200 Hour RYT certification in yoga and a Certification in Synergetic Play Therapy. This background has given me a wealth of skills in the relational arena. It's also informed my knowledge of heart centered leadership emanating from the inside out.
A life long learner, I have trained in cognitive, emotive, relational, experiential, somatic and energetic approaches to personal growth and transformation. I am also an artist and educator with a passion for engaging life in all of its fullness. My coaching style is about meeting you right where you are at, honoring you as a whole person, and helping you discover that you have what it takes within you to find your way.
In a coaching process together, I can help you set boundaries, learn communication skills, identify goals, shift patterns, and create new ways of interacting. I can help you identify your strengths, gifts and what is most important to you and explore practical ways to move toward your goals.
Creating sacred space for discovery and growth is a process I am honored to be a part of. I would love to walk with you on your journey.
Reviews
Lindsay doesn't have any reviews yet.