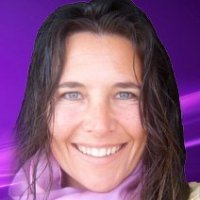 Lizelle Le Roux

Eastern Cape
Life Coach, Performance Coach, Relationship Coach
Diploma in Personal Performance Coaching, Certificate in Holistic Life Coaching, Diploma in Holistic Counselling, Diploma in Psychotherapy, ICF Member
You want to root out those unhelpful behaviours and mind sets once and for all?! You're tired of skirting around the edges, and ready to go deep to effect lasting change! I'm the coach for you!
Details

Eastern Cape
Gender: Female
About Me
My passion is facilitating Permanent Positive Change, through Coaching, using Effective Questioning Techniques to expose the Root Causes of what keeps my clients stuck. I have a unique talent for getting to the roots of problems very effectively. My keen eye for detail and deep intuitive awareness help with this. I facilitate the transformation of old beliefs and vows held in the subconscious, at the root of self sabotaging behaviours.
Beyond my qualifications, I am also drawing on my own personal growth journey over the past 10 years, since I left the IT contracting industry in the UK. I've lived in Ireland, South Africa, Thailand, Australia and Portugal since then. During this time I've been doing a lot of research to support my own intense personal growth journey, healing my own traumas and moving beyond my own limitations, to succeed in living my life purpose. I believe this in-depth inner and outer life experience gives me the large safe presence I can now hold for my clients.
My current skills are built upon the foundation of my training in Counselling, Psychotherapy, Energy Dynamics and Life Coaching. I have recently started to incorporate the Emotional Freedom Technique, also known as Tapping, to assist with the release of limiting beliefs from the subconscious, as it really helps with breaking that automatic response link between the subconscious and the nervous system.
I continue my research and development out of a passion for what I do, to continually improve my service to you.
QUALIFICATIONS
• Personal Performance Coaching Diploma (2011) The Coaching Academy – UK
• Personal Performance Coaching Certificate (2011) The Coaching Academy – UK
• Holistic Life Coaching Certificate (2011) The Spencer Institute – USA
• Diploma in Holistic Counselling (2009-2010) Sophia College – Australia
• Diploma in Psychotherapy (2002) SNHS – England
• Certificate in Pranic Psychotherapy (2002)
Call me if you would like Great Results within 3 months!
Reviews
17 reviews (5.0)
'I've just had a clarity coaching session which was timely and of great benefit to me. It served as a great opportunity for me to verbalise the thoughts that have been feeding my procrastination and in helping me to get clear on how I have been holding myself back. The new perspective I gained created the very momentum I've needed to start taking action. Thank you Lizelle for your calm, encouraging, intuitive nature and genuine support!'

Shenaz Minhas Sherk, Pennsylvania, USA
'Beliefs were things I didn't know I had. I thought it was something related to religion. I started the Coaching sessions with Lizelle because I needed help to move forward in my life, and she introduced me to that concept: Beliefs. And you cannot imagine the things I believed to be true in my life, and wasn't aware of... As we went along with the sessions, Lizelle kept insisting on the beliefs and on what caused me to have them. And that made me start clicking buttons that activated my healing. Now I have one very strong Belief: I believe in Myself! Dear Lizelle, thank you for everything, for pushing me when pushing was necessary, for waiting when waiting was what I needed. And for just Being! Love You!'

Ana Colibri, Algarve, Portugal
'After years of feeling the same and doing the same, I decided to take charge of my life. I 'found' Lizelle who has been the perfect person to gently guide me to a healthier way of living. Having never been coached before I found Lizelle's incredible ability to listen, cut out the garbage and get to the root cause of the issue amazing. I had various limiting beliefs around who I am and how I feel, and all with the overwhelming sense of feeling isolated and alone in the world, which was blatantly untrue at a logical level, but I couldn't seem to get past it. Lizelle coached me, using her exceptional style of searching and insightful questions, guided conversations and use of EFT to identify the root cause of my feelings and rid myself of this belief. Lizelle opened my mind and my heart, to see and feel things with a brand new awareness. It is with joy I can say that the belief has now left me and for the first time in my life I feel free of it. I would recommend Lizelle to everybody who feels stuck in their lives. It has been a truly amazing and wonderfully enlightening experience.'

Michele James, London, UK
'Just wanted to say a MASSIVE thank you for your coaching session last week! I had some time to reflect on the things we discussed and it amazes me what conclusions about myself and my life I was able to come to after only an hour talking with you!'

Corinne, Belize
'Lizelle is a great coach; in only 1 session she helped me achieve more than I have achieved in years of therapy!! She is very supportive and insightful and asks the right questions to produce amazing results, I am so grateful to her for gently holding my hand to help me face my fears to be able to move forward. Lizelle thank you so much.'

Jennifer, Birmingham, UK
'I found Lizelle' coaching led me to explore the many resources I had available to me and how I would go about using them in my daily life. The sessions also got me thinking in a completely different way to how I would approach my problems and I realised that with enough brainstorming and thought, the nuts and bolts of a life dilemma can be narrowed down to what's important – how I truly feel about it. Lizelle showed genuine care and I felt listened to. I would recommend her services to anyone who is requiring clarity and support in their life decisions.'

Trinh Nguyen, Brisbane, Australia
'It's really a wonderful experience being coached by Lizelle. She has a terrific combination – a quiet, gentle and patient manner of coaching, which I found very soothing when after a busy and sometimes frantic day my thoughts were all over the place, given depth and strength by an underlying tenacity in which I felt supported and guided – this makes Lizelle very adept at keeping me on track so I've created a structured action plan by the end of the session. She's excellent at holding the space within which she coaches and with skilful questioning she guided me into the sessions focusing my mind on creating end results and opening up, exploring and drilling down on opportunities and possibilities.'

Julie Kerr, London, UK
'I had a great session with Lizelle as my coach working on a limiting belief I held onto for a long time. She challenged me and allowed me to take a good look at how my belief is impacting me and hindering me from performing better. I enjoyed the session, found it very thought-provoking, and have implemented the ideas and concepts we discussed in our session. I highly recommend coaching with Lizelle.'

Maren Heldberg, London, UK
'Thanks for the fantastic session Lizelle. By far this is the first time that I have experienced such an amount of shift in a single coaching session. You have a unique ability to connect deeply with people's issues, of asking the right questions at the right time to facilitate insights and of persevering until a shift does happen. I would like to thank you very much for this in depth and result oriented session. I would highly recommend you to anyone wanting to make a real change in their life.'

Deepti Goyal, London, UK
'Of all the people I talked to about this, to try and resolve this no one has focused into the core/root of my issue as you have. Your document has captured the issue 100% spot on. Behaviourally I'm going to go round and round if this is not solved at the root level. So, I'd like to work with you.' 2 months later: 'Lizelle has an incredible talent as a coach to get to the core of the problem and work on issues at the root to destroy their ability to sabotage behaviours towards what we want. The coaching sessions have been incredibly clarifying. Helping me break down and break through on a topic that I have gone round and round about for years. Your coaching skill to cut through the superficial 'stuff' and get to the core deep stuff that holds us back is exactly what I needed – tired of working with other coaches on a more behavioural level on this. It was brilliant to cut out time skirting around those and getting right to the nitty gritty. The sessions have helped me attain clarity around ALL the issues affecting my decision in this area of my life, and it also helped me identify a possible road map to resolve this. Your questions are insightful. Your ability to listen so deeply. Your ability to pull out and pin point 'the' issue is incredible – I feel blessed to have found you! The answer to my prayers!'

Sabrina, London, UK
'I thoroughly enjoyed my session with Lizelle today. I found Lizelle's style very gentle and supportive leaving a lot of space and time for my own thoughts, ideas and feelings to emerge in their own form and time. I found her listening deep and questions that followed it insightful and probing. I also felt that even though we only had one session Lizelle built a deep rapport with me very early on – very soon into the session I felt like I was talking to an old wise friend. Lizelle was also very good at getting my goal clear and specific (measurable) early enough in the session which made it easy to assess the success of the session as well as allow me enough time to explore it. I am pleased to add that I have achieved my session goal and as a result feel I spent that hour in good hands of a caring and professional coach. Thank you Lizelle.'

Maja, London, UK
'I had got a little slack with my exercise and meditation routine and Lizelle's session with me got me firmly back on track. We established a plan for a new daily routine and I am now finding myself sticking to it. Thanks to my chat with Lizelle I have seen where I was going wrong and I have managed to instil a new discipline within myself. Very positive indeed. I would recommend Lizelle Le Roux to anyone requiring help within her chosen sphere. Thank you.'

Steve Dean, Australia
'I found Lizelle to be a very focused and effective coach who really was able to customize a programme just for me, my style, and my needs. She helped me understand what works best for me, to get things done and not to procrastinate in my life any longer. I understood and regularly use now the practice of making lists of tasks I want to accomplish during the day. I also practiced and used weekly plans of action to help me reach longer term goals such as getting a new job and applying to several Ph. D programs in the next few months. Lizelle is attentive, sensitive and trusted me to create a strategic path that worked best for me.'

Brenda, California, USA
'I have found our time together very helpful. You have helped me to navigate my way through what had been a muddled area of my life! Your timing of questions helps to open my mind to find the answers that have been hiding just out of reach and allows me to gently move forward into solutions. Thank you, thank you, thank you! You are very talented at what you do!'

Anita Earl, Australia
'I would like to thoroughly recommend Lizelle Le Roux for life coaching sessions. She has a wonderfully gentle and yet extremely incisive and profound approach, that will rock your world and genuinely help to facilitate big shifts of consciousness, leading to real solid and practical results in your life. ? thank you Lizelle xo' 'The coaching enabled me to look at very distinct areas of my life and address concerns in a really constructive manner. I found that Lizelle's coaching helped reveal truths and blockages that I might not otherwise have discovered. She definitely guided me to draw my own conclusions rather than lead or influence me in anyway – then together we came up with really manageable and inspiring ways to deal with the issues.'

Dr. Ellen Anne Burns, Belfast, UK
'I found the coaching very effective. It came at the perfect time in my life – in the middle of a stressful, busy rhythm of life. I had been wanting to make quality time for myself, especially to exercise. Lizelle's coaching facilitated a beautiful process for me – looking into my life, my needs, my beliefs, what had stopped me from doing it before – gains and losses, self sabotaging. I felt that I had a space to reflect, see clearly what I really wanted and make conscious choices. I felt empowered. It's all happening.' This session was particularly clarifying, insightful, allowing a deeper look in my shadow and self-saboteur, examining my values, the conflict of values that are affecting my decisions and attitudes in life. It helped me a lot to look within, going through to whole process within myself with Lizelle facilitating it, just mirroring back, great! Results, checking in 1 month later: 'I am sooooo light, Lizelle, wow... l've been having amazing dreams! I feel something huge has shifted! It cleared up, and l felt so connected to my Higher Self, my 'I Am', a lot clearer, with no negative interventions... to the point of, last week at the meditation, two ladies that hadn't seen me for a month or so, told me that l was different!! One said that l was Glowing! And l don't feel invisible anymore, and nothing much has changed there, only myself! I'm more comfortable in my skin as well... not needing to prove anything to anyone... sometimes sitting back and relaxing...'

IDC, age 41, Australia
'I had a brilliant session with Lizelle, she helped me uncover some serious paralysing vows that were blocking my road to financial freedom. She's a natural - I highly recommend her!' 3 weeks later: 'I had been subconsciously afraid to take up employment and was self-sabotaging, now that my emotional blocks are gone I am pleased to report that I have found a full-time job and am officially financially independent, that's results!' 'I was able to identify several limiting vows around finances. I had had a very subconscious vow not to take up employment and become financially independent. Following exposure of this vow, I was able to work on it with Lizelle and I am now employed full time. Lizelle was also particularly helpful around some serious wounds I had with a recent fight with my mother. She (Lizelle) was able to help me identify the extent of the anger and resentment I was carrying against her (my mother) and work through it. Though some work remains in this area for me, Lizelle's insight and ability to guide me was invaluable in taking several steps to heal my relationship with my mother as well as my inner wounds from this issue.'

Sadie Fulton, Belfast, UK
The Smart Way To Find A Coach

1 Describe Your Goals

2 Get Matched

3 Free Consultations
Find My Ideal Coach Now