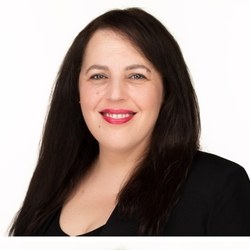 Lucia Furtado

Laval, Quebec
Life Coach, Relationship Coach
MA, Sociology, Concordia University
I coach individuals who want to work on becoming more self-aware. I motivate them to create happier, heathier marriages and inspire them to make the necessary changes to transform their relationships.
About Me
My approach to coaching is based on the importance and encouragement of self-awareness. I believe when you examine what you do, say, think or feel it helps you make better decisions. Self-awareness gives you the insight needed to understand that your actions and reactions to life situations affect the direction your life will take.
My own life journey and commitment to become more self-aware has played a key role in teaching me that the more I understood who I was, the more confident I became. This self understanding and inner peace I gained from self discovery helped increase my marital satisfaction because I understood what I needed from my relationship.
I was then able to work on the different ways I could express my feelings, desires and needs more clearly without the expectation that this should all be coming from my partner. I took responsibility for my own happiness.
I can relate to someone who feels dissatisfied with their relationship because I have been where they are and I want to help them feel great about themselves and happy in their marriage because divorce is a harder choice, I certainly can attest to that. By sharing with them how I changed my mindset, I know it will be a life transforming experience for them and the quality of their relationship will soar. What I have learned and applied in my own life will help my clients overcome some of the marital challenges that they face and possibly even help safe their marriage. I love helping people learn how to do marriage by first strengthening the relationship they have with themselves and then working on the necessary parts of their relationship to get them to a place of happiness within their marriage.
Let me help you boost your Emotional Intelligence and you will transform you relationships from ordinary to extra-ordinary!
Reviews
Lucia is not only an incredible life coach, and I honestly believe she has the wonderful gift to heal people who crosses path with her. I consider myself very lucky that the universe helped me find my way to her! The first consultation I had with her; I instantly made a genuine connection with her. I knew in my heart that she could help me navigate through my challenges in life, help me heal from my past traumas, open my heart to endless possibilities and most importantly help me reach my higher self! Lucia created a safe space for me to share my darkest experiences and emotions that I never imagined that I could ever share with another soul. During her sessions, she provided me ample time to tell my story and express my raw emotion without any judgement. She always listened with intent to tailor her approach specifically to cater to my challenges. She is very kind but pragmatic and provided me with tools to help me overcome my hurdles with ease. With her accountability follow ups, she also held me accountable to achieve the goals we would set every week. I would 1000% recommend Lucia to everyone who is serious about making a commitment to healing themselves from different challenges they are faced with in life. Often, we investment more on perfecting our exterior and dont put half the effort to invest in our inner selves. However, if your core is weak no matter how much you pour to fix your outside you will always be a hollow drum. I chose to do the hard work to heal myself and strengthen my core and I couldnt have asked for anyone better than Lucia to guide me through this enlightening journey to find my authentic self!

Shama Chowdhury