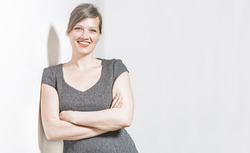 Maike Stolte

Barcelona, Catalonia
Executive Coach, Leadership Coach, Business Coach
BA, MBA, Gestalt Psychotherapy, Professional Certified Coach by ICF, Neurolinguistic Programming Practitioner, Agile Coach.
Recently I supported leaders wanting to step up from managing to directing roles facing challenges of creating an accountable and autonomous team dynamic, whilst guiding business towards OKRs & KPIs.
About Me
I remember the day, I thought to myself, "hey, I am gonna check out the Coaching Training!!"
I went to 3 different schools to figure our which style would fit best with me, landing with Cti The Coaches Training Institute. That was in 2009.
I had been going through a rough patch myself, as my late mother was going through cancer treatment. Her loss rocked my world, and woke me up. Since then I have been on a road of self-discovery gaining alongside a few batches in trainings such as NLP Practitioner, Gestalt Therapy (another 4 years of tremendous self discovery!), and several trainings in Agile Coaching.
For 6 years I was running my own centre in Barcelona, focusing mainly on Personal and Wellbeing Coaching. I had trained in massage and alternative therapy. Hence, I developed an approach that would speak to people seeking a body centred approach to coaching, being with what is, in the moment; hence all my coaching is tailor made.
I believe in my values that I hold dear: transparency, intuition and care.
Since I love to walk the talk, and I love to learn and progress I dedicated a few years to getting certified with the ICF (PCC right now, yet heading to MCC hopefully by 2021!!).
About a couple of years ago I let my physical work space go, as more and more of my work was coaching and training in company; travelling within Spain and Europe mainly.
As you may have seen on LinkedIn or my website, I tend to support managers that step up or have new challenges in terms of their own leadership. Additionally, coaching teams to be more pro-active, motivated and solution-focused.
In any case, you know where to find more details about client's references and services I offer.
If you have made it this far to read about my profile, then I may hear from you eventually. :)
I believe chemistry is essential when it comes to the coaching relationship. So, simply trust your intuition on this and get in touch if you feel like it...
Reviews
3 reviews (5.0)
I had the pleasure of working with Maike only for a couple of sessions but I have to say, they were extremely beneficial and enlightening. She is such an empowering person to be around, very thoughtful and intuitive. She helped me get in touch with my deeper thoughts and make the decisions that I needed to make for me, not the ones that comply with the fears within. All the best and I hope our paths cross again.

Razan Ismail (Barcelona)
I found the coaching sessions with Maike really useful she takes a calm and practical approach. What I really liked is that she listened she didnt have a ready-made solution to impose, she made suggestions that fitted the reality of my messy life and career. Nevertheless, she was not afraid to challenge some of my assumptions about what was and wasnt important so I came out of the sessions with a fresh perspective on what Im trying to do, along with some practical suggestions for changes to make. I will definitely return in the future when I inevitably lose my way again and need some help to re-focus.

Annette P. (UK)
Recientemente he podido trabajar con Maike en un programa de coaching y debo decir que me ha sorprendido mucho a pesar de haber conocido antes a otros coach. Maike aborda con facilidad desde temas muy tácticos a cuestiones mucho más profundas de la personalidad, siendo capaz de llegar al fondo de algunas cuestiones en poco tiempo y sin retórica. Ha sido un placer poder trabajar con ella, ¡y muy divertido!

J. D. Jarana (Spain)