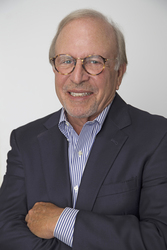 Mark Brenner Los Angeles, California
Career Coach, Executive Coach, Business Coach
Career Coaching Certificate from Fowler International
A Career/Executive/Business Coaching service dedicated to understanding the nuances of how to find a career position, increasing Executive productivity and an expert in improving Business productivity
About Me
Mark Brenner, President – Mark has over 40 years of experience coaching and assisting his clients in finding their career goals, working with executives to find a clear path to success and working with businesses to find that perfect balance that will result in increase profitability and expousure.
As a Career Coach, Mark not only understands the nuances necessary to navigate the hiring cycle but can help discover the right path to a rewarding career or assistance in "moving up" the corporate ladder. His program is customized to meet the needs of each of his Career Coaching clients. The Program includes extensive Networking training, resume assistance and a unique and proven method for a successful interview. As a Executive Coach Mark has an expertise that motivates managers to show results. Their direct reports are more productive and and more committed to completing thier assigned tasks. As a Business Coach, Mark's experience includes working for national and internation organizations in senior executive roles coupled with owning his own successful buisness. He understands how to manage employees at every level, has a knack for helping organizations become more sustaniable and increasing profit. And for those organizations with little of no profit, he understands the tools necessary to take the company to the next level. Further Mark works closely with the hiring mangers and Human Resources to find, attract and retain the best employees for the company.
Reviews
Mark doesn't have any reviews yet.