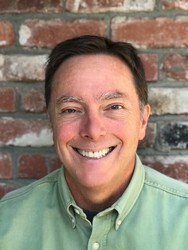 Matt Tracy

Pleasanton, California
Executive Coach, Leadership Coach, Business Coach
CAPP, BSME
I coach executives and managers who have been successful as individual contributors to thrive in their role as a team or company leader, a leader of people.
About Me
I am author of the book, "Happy Here and Now" coming out in July 2021. To get the first four chapters free visit the website at HappyHereAndNowBook.
I coach executives and managers who aren't getting the results they want with their teams or bosses, or who are worried about their performance as they move into a new managerial role.
Are you overworked, doing your old and new job at the same time? Are you frustrated by your team and them by you? Do you not really know what a leader does?
As an executive or team leader, understanding people is of utmost importance, and isn't so hard if you have someone to help you out. I'm that person.
Figuring out what being a leader means in the context of your particular business isn't so hard if you have someone to walk beside you and help you find that vision and create concrete steps to reach it. Then, the way becomes clear. I'm that person.
Working with me to upgrade the way you work with your team will result in a more enjoyable experience in a workplace filled with teamwork, comradery, respect, humor, and pride in what you are doing, with more time to do it right.
I come from an engineering (BSME) and business (MBA) background and was always the guy who could translate the technical into everyday language and vice versa. I started and ran a very successful energy efficient lighting business and sold it in 2017. With this combination of technical, business, and coaching experience and education, I excel at helping people to enjoy their role as leader and to flourish while mastering the skill of leading people.
I am amazed how well coaching works. By asking powerful questions, I help my clients to look at things in a new way. My clients work hard, but come away from our discussions energized and renewed, with a clearer idea of what they need to do next and a picture in their mind of where that is leading in the long run. They're making positive changes in their businesses, and that feels great.
Reviews
3 reviews (5.0)
Matt has a refreshing, approachable style, putting clients at ease while partnering to explore thoughts and achieve goals. He is warm while professional, open-minded while systematic and logical, simultaneously compassionate and truthful. Matt excels at creating alliances with clients that promote their growing into their best selves.

Andy Bazakis
As the Director of Quality for a medical device organization, I have spent years guiding groups of technical thinkers in making tough decisions regarding risk and benefits. I have seen technical success but was also missing the mark on satisfying the people I report to in the "how" it is done. Matt has given me communication tools so that I am actually hearing what they are looking for and successfully delivering what satisfies my bosses. After working with Matt over the past few months, my mid-year review was deeply satisfying and complimentary. The tools Matt teaches are simple but they are not easy. You may think you get the concepts he is teaching you early in your engagement; my experience is it is worth the investment of time to stay and practice and see Matt at work. He is always modeling what he is teaching. I frequently use a skill Matt has taught me immediately with my team or my boss.

Virginia Vickers
After years as an upper level manager and then business owner it just seemed as if things just weren't going right. The frustrations were so intense that the wife and I were seriously considering throwing in the towel on our 16+ year fire sprinkler systems business. We spoke with our accountant who suggested that maybe we should consider bringing in a consultant before we jump off the nearest cliff. After meeting with Matt I felt that he listened to what we had to say, thought about it and interjected thoughts and ideas in a manner that we could relate to helping us to steadily break away from the daily rut we had become accustomed to. Matt's experience as a successful business owner allowed him to work with us as a peer and not some outsider that could in no way empathize with what we're going through. It's been over 4 months now and Matt has shown us we knew all we needed to know but somewhere along the way we got sidetracked and had lost focus. We just needed needed a little prodding here and there as well as direction. And yes a swift kick in the pants here and there. I'm happy to say that we are indeed starting to regain the fun aspect of being a business owner and are working towards a complete new approach to our business. I frankly do not see a future for this company without Matt being just a phone call away!

Dennis J. Raff