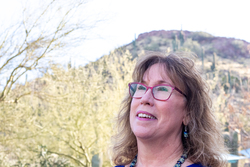 Megan Davis

Tempe, Arizona
ADD ADHD Coach, Life Coach
MSW
I coach individuals who have ADD/ADHD (12 yo & up) or similar challenges. I help you to identify strengths and weakness (Executive Functions), look at school options and support parents.
About Me
I work collaboratively with tweens, teens and adults to help overcome their "glass ceiling" and get to the enjoyable life they know is possible. Often it's the lack of a bridge between what they know they could do and knowing how to get there to achieve it. Executive Functions offer a clear and useful self-assessment of your strengths and weaknesses. We use weekly Change Strategies to assess if you are on the right path. Nothing feels better than finally succeeding at things you want to do! If you are a tween or teen, I highly recommend including a parent in the process. They can help you maximize your efforts and you can see results faster.
In general, I see the most progress by meeting every other week for a coaching session with a weekly email check in both weeks. The structure of the Change Strategies homework will help you to remain focused on the goal you want to achieve through specific task changes. This makes the process of change simpler and more likely to succeed.
My professional background and training includes working with strong willed individuals and finding creative ways to help them see why they should want to make changes. Once they are on board, you would be surprised how much can change! In the last 15 years or so, I have added coaching to my repertoire of options for clients. Tweens to adults can find coaching to be more engaging, easier to understand and more creative than traditional therapy.
Sometimes a student needs more assistance from their educational setting. There are formal and informal options that can help your child to succeed. Building Bridges: How to Succeed at 504 and IEP Meetings is a structured program to teach you parent advocacy. You can choose the video program or a structured 4-meeting option.
I am a Certified Professional Coach. I believe it has enhanced my focus and ability to assist you.
Reviews
Megan doesn't have any reviews yet.