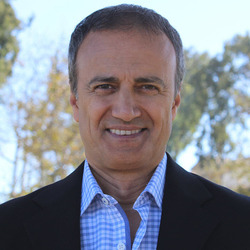 Mehrdad Moayedzadeh

San Francisco, California
Performance Coach, Executive Coach, Relationship Coach
BS, MCC, CPCC
Looking for a breakthrough in your career or business? Struggling to perform at your peak? Fears or lack of confidence limiting your success? Dealing with professional or personal relationship issues?
Details

San Francisco, California 94111
Hourly Rate: $250 to $350 US Dollars
Gender: Male
About Me
I work with business owners, leaders, managers, and others who:
- Know they can perform much better, but aren't sure how
- Have a feeling that their fears or lack of confidence may be blocking their success
- Want to become a better leader
- Want to better manage stress and improve work-life balance
- Are committed to better results, but are having a tough time creating and following through effective action plans to achieve those results
Through my coaching, you can expect to:
- Unleash higher levels of performance in your professional and personal life
- Improve your inner game and develop a winner mindset
- Identify and transform negative stories and beliefs that disempower you
- Set clear goals that excite you
- Create action plans to achieve your goals
- Stay accountable to your goals
- Improve your decision-making skills
- Learn tools for handling relationship challenges with clarity & confidence
- Discover and transform your patterns of self-sabotage
- Learn clear and specific tools for communicating effectively even when it's hard
Brief Bio:
-------
Mehrdad Moayedzadeh, MCC, CPCC has been coaching clients worldwide to produce extraordinary results in their lives for over 20 years. He is a Tony Robbins Results Coach & Trainer, a member of the Forbes Coaches Council, an ICF Master Certified Coach, a CTI Certified Professional Co-active Coach®, and a Forbes.com contributor. Mehrdad has coached a wide range of clients including CEOs, business owners, media personalities, doctors, and others on topics such as peak performance, career, leadership, self-care, and relationships.
With a B.S. in engineering, Mehrdad also has extensive experience in leadership and management within the technology sector. He is the former COO of a Silicon Valley tech startup and the Founder and former-President of a Silicon Valley not-for-profit, volunteer-based organization.
-------
Request a complimentary consultation.
Reviews
15 reviews (5.0)
In a relatively short time, Coach Mehrdad helped me completely transform my life on so many levels I never imagined possible. Through our coaching work, I learned to embrace my career as an extension of who I am -- instead of letting it define who I am -- which has led me to become the President of a publicly-traded company. ... I learned to find genuine self-love & acceptance, healing deep family wounds. And I learned how to finally transform my traumatic divorce after so many years and believe in love again, which led to creating an extraordinary relationship with the man who is now my fiancé. If you are looking for sustainable and real life transformation that brings you deep fulfillment and brings out the best version of you, Coach Mehrdad is the best partner you could choose for this most important life journey.

Female, 45
Mehrdad helped me find out what was going on in my mind, helped me understand myself better... I am now really following my passions, my heart and my biggest dreams!

Nikta, 21, Italy
I got to work with Mehrdad at a very critical time of my life. And that made for a life-changing experience. My sessions with Mehrdad paved my way toward a clearer understanding of my deeper self and a transformative approach to living the life I want. Mehrdad's sincerity and integrity made me trust him from the first session. He was 100% committed to delivering fulfilling sessions, and together we would set clear objectives for the time. He is a caring listener and is quick to spot issues that may need further work toward. He was also my best cheerleader at times of triumph. I'm grateful that I had the opportunity to know and work with Mehrdad.

Shirin, 28, Los Angeles, CA
Mehrdad is the best life coach you could be looking for. He is a great listener and his insights are really helpful. I had the privilege to be Mehrdad's client for over four years, and the value I got from our conversations and interactions are invaluable.

Sina, 30, Northern California
I have become comfortable with who I am and have so much more trust in myself and the decisions I make. I used to have a pattern of putting my family and girlfriends first because I used to be a pleaser. Interestingly enough, I was completely the opposite in my romantic relationships: opinionated, dominant and selfish. However working with Mehrdad has brought some balance between the two characters through loving and trusting myself.

Female, 30, Washington D.C.
Wow! Having Mehrdad as a life coach was a great benefit in my life. He helped me think about my struggles in ways that I would never think to, and helped me find solutions and ways to overcome the parts of my life that were making me unhappy. Mehrdad is honest, very smart, and is great to talk to. I learned a lot about myself from him but also gained strategies to help myself. For example, it's great when he asks guiding questions for me to think deeply about instead of just giving me the answer (and there isn't always a right or single answer). This has currently helped me in a lot of ways, whether I am making a decision, about to do something I am nervous about, or trying to find a solution to a problem at work. Mehrdad gave me the confidence to think of myself as a likable person and helped me love myself for who I am. I am more in tune with what I want in life and I feel great!!

Kristina, 24, San Francisco Bay Area
My mind and heart work TOGETHER now (instead of against each other). I don't judge myself nearly as much, and even though I still have some work to do in reaching a point where I deeply love myself, I am now in a genuine friendship with myself. I can say with confidence that whether you are in your 40's like me, or 55 or 25, whether your career or personal life is not fully satisfying, or you are struggling in your life, or yearning for real change, you are in the right place. You have already taken the first step by reading this. Take the next step (like I did right at the moment when I was intrigued), try working with Mehrdad, and you will find wisdom that brings light to your life and the life of others around you.

Female, Northern California
I have achieved something I had struggled with my entire life: being self-expressed in my family, work and romantic relationships. I now welcome what appeared to me as "difficult conversations" because I am able to see the opportunity for growth vs. something to avoid. I have created a deeper and more meaningful relationship with my father, which I never had. My romantic, family and work relationships are a source of joy for me now as opposed to being something to survive.

Female, San Francisco Bay Area
Mehrdad has helped me change my life in several meaningful ways. He has helped me improve my marriage, reduce my stress, increase efficiency and is erasing a lifelong habit of being late. He is friendly, professional, and I highly recommend his life coach skills. Well worth the investment.

Toby Young, 49, San Francisco Bay Area
Mehrdad helped me see my life in a different light. He helped me clear out my confusion and guided me to find my answers and get to the root of my struggles. Thanks to Mehrdad, my outlook about life and its possibilities has shifted. My vision for my future is bright and I see any obstacle as a new challenge for me to grow. The peace and harmony that I have now in my life as a result of working with Mehrdad is the fuel that drives my life, not the anxiety and fear. Mehrdad is a very patient, kind and passionate individual and his love for his work is hard to miss. He is a true professional that would go out of his way to assist his clients.

Mitra H., 33, Rockville, MD
I contacted Mehrdad because I wanted to move my career in a new direction, but I was reluctant to take that first step. Mehrdad helped me to identify the fears that were preventing me from moving forward. He taught me useful techniques to overcome my doubts and how to take action. After just a few months, I landed my dream job. Mehrdad's 16+ years of experience are reflected in his coaching methodology. He is a great listener, he is very knowledgeable, and he is always non-judgmental. The insights that I gained and the outcome that was achieved while working with Mehrdad, made my investment very worthwhile. I would highly recommend him to anyone else who may be seeking a similar change!

Joan, San Francisco Bay Area
Despite my initial reluctance towards talking to a professional, I decided to give life coaching a shot. In 2009, I had reached a point in my life where I was able to finally admit that things were not going well in many areas of my life and it was time for me to get serious about making important changes. I have to admit that my experience with coaching was different from my expectations. And in a good way! It went from intriguing (coaching in general) to trust (coach Mehrdad) to insightful (inward journey) to transformative (action plan). Mehrdad was instrumental in helping me, personally and professionally, prioritizing different aspects of my life; making sound decisions; bringing inner peace; and realizing my potentials. His patience, integrity, and deep understanding of human dilemmas helped me be more aware and present. My life is very different now, and in a good way! I am so much more at peace, so much happier, and much wiser. I'd like to publicly thank Mehrdad for helping me make such important changes in my life.

Parham, 39, San Jose, CA
Mehrdad has been my life coach for about 10 months. To be specific about what I have achieved during this time: I got a good job in a tough economy I got engaged with my boyfriend I am exercising regularly I am clearer in my communication with my fiancé I learned that when I decide I want something I am capable of achieving it I can say I really like who I see looking back at me in the mirror … Mehrdad has been a great coach when I have been low, a solid pusher when I needed a nudge, and a great cheerleader when I have triumphed.

Jennifer, 35, Northern California
I powerfully and appropriately completed an unfulfilling 10-year relationship. I gained more self-awareness and became clearer about what I want. I recognized some of my older paradigms & patterns that were no longer serving me and replaced them with more powerful ones. I learned how to say NO and establish boundaries in my relationships.

Byron, 36, Northern California
I have become so much wiser and incredibly more effective in my relationships, especially my romantic relationship. For example, I used to sabotage my relationships without realizing it. Not anymore. My love-life is so much more fun and fulfilling, not just for me, but also for my partner.

Mahshid, 36, Miami, FL
The Smart Way To Find A Coach

1 Describe Your Goals

2 Get Matched

3 Free Consultations
Find My Ideal Coach Now