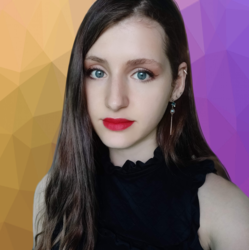 Mel Muhina

London, England
Life Coach, Relationship Coach, Performance Coach
BA
I help transform lives through confidence & self-esteem coaching. I help clients grow and live a limitless life by finding their inner blocks and setting them free.
About Me
Are you struggling to say "No"?
Struggling with relationships at work or home?
Feel like you are your biggest critic?
Wish you could be more confident, more self assertive and actually love yourself?... but how?!
I understand. I've been there. You feel like you're "stuck", it's just your "personality" and you'd need to find a magic pill to really see a difference. Then you'll be able to be like all the other confident people. Why is it so hard?!
But here's the truth. You're not stuck and you're not strange or broken! You can create a difference, you can transform your confidence and self esteem. You can improve your relationships. It all starts from within.
I use a proven technique called the ladder technique to rebuild your self confidence, self esteem and inner belief patterns so that you can learn how to transform your confidence and with that - your life. You deserve to be the very best version of yourself - not "someday", not "tomorrow" but today.
Book a free call with me to find out how I can help you transform your confidence, self belief system and self esteem.
Reviews
I've been struggling with low confidence and anxiety for such a long time and I've tried it all and was going to give up but I was in Mel's Facebook group and seeing her posts really intrigued me so I reached out. It's been an incredible journey. Not easy but I've come so far from where I was a few months ago.

Janette Simpson