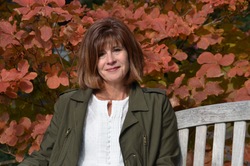 Melissa Carson

Bear, Delaware
Leadership Coach, Career Coach, Executive Coach
I coach mid to senior-level leaders, likely working in tech/consulting industries. My clients are self-aware and are driven to achieve their goals, focusing on how to lead themselves and others.
About Me
Coach for Imperfect Leaders and Organizations
"Imperfect leaders own their flaws, learn from the past, live in today, plan for tomorrow, and navigate changing circumstances. They lead with intention."
I am passionate about helping individuals live their best lives and helping leaders be the best version of themselves so that their teams are set up for success in an environment they want to be part of.



I've felt that pebble in my shoe where I didn't feel like I was in the right role so I know what people are often feeling.  I've switched roles many times to find that next challenge, and I've taken 2 big career leaps of faith.


I believe that we should all have the opportunity to love what we do and be part of an organization that values us and provides the opportunity for our growth.


With over 25 years working in the talent management field at large global organizations like Accenture and EPAM, I'm excited to leverage my experiences coaching leaders to be successful leaders for themselves and for others.




My certifications include: 
- GPHR, SPHR, SHRM-SCP
- Coach Training EDU - Certified Executive Life Coach
- International Coaching Federation (ICF) - Associate Certified Coach (ACC)
- Certified Practitioner for the AIIR Consulting Team Effectiveness Survey
- Certified Practitioner for the Global Leadership Assessment (GL360)
Reviews
2 reviews (5.0)
Action Focused... "I had the pleasure to participate in coaching sessions with Melissa and one other team member. We joke that the sessions are almost like therapy! She was amazing at asking questions that trigger us to think on a deeper level and challenge ourselves. She guided the conversations to not give us solutions but help us identify action plans to achieve our desired solution. It has been a really eye-opening and fulfilling experience that has helped me grow and also become a better manager and team member."

R.S.
Best Self for Leading... "I had always wanted to start engaging in an Executive Coaching program. However, I always had a reason to pull back. Whether it be timing, not the right fit, or "I just don't need it right now" I always had the likely excuse. Through working with Melissa I learned how to discover "my best self" for my high performing team. She helped me understand what I was doing for me vs what I could be doing to become the best version of what our team could be. Especially during a tough year like 2020, I felt that my time with Melissa helped me identify when I was stuck, helped me quickly find ways that work for me to get unstuck, and finally helped me navigate tough industry/ organizational pressures to become the version of me that I would be proud of as a leader.I highly recommend Melissa as a coach and really believe in her approach to take your teams, organizations, and careers to the next level!"

H.O.