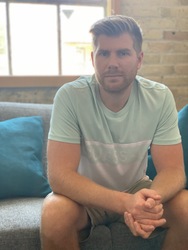 Michael Larson

Winnipeg, Manitoba
Family Coach, Life Coach, Relationship Coach
CCF
I help parents re-connect and re-build their relationships with their children. I help parents learn to Effectively Parent, opposed to Emotionally Parent . I provide Life Coaching: 10-21 yrs old
About Me
WHAT I DO:
I teach parents how to effectively parent, rather than emotionally parent.
I provide parents with effective strategies that have been proven to work, and will upgrade your parenting skills, and parent-child relationship.
I teach parents to effectively communicate and connect with their children to build a healthy, happy, safe, and secure parent-child relationship.
I also work with teenagers who are struggling with mental health issues, school problems, bullying, peer problems, aggression, addictions, anxiety, depression, self harming behaviors, suicidal ideations, and much, much more.
WHO I WORK WITH:
I work with any parent who wants to make the hardest job in the world easier.
I work with parents who realize that themselves and their family deserves better - they deserve a LIFE UPGRADE.
I work with teenagers, who need mentorship and guidance.
I specialize in addressing toxic masculinity, teaching young males to address their emotions, and remove violence and aggression from their life.
WHY IT WORKS:
I have developed a masterful 12-week Powerful Parenting Program that educates, supports and helps you be the best parent possible.
This program will transform your parent-child relationship, and equip you deal with any issue right now, or any issue that will come up in the future.
WHAT MAKES MICHAEL LARSON DIFFERENT AND WHY YOU SHOULD WORK WITH HIM:
I chose to become a Teen, Parent, and Family Counsellor because I understand the challenges that parents face and I have seen first hand the struggles children can experience.
I have helped many children, parents, and families since 2006.
Prior to becoming a Parent Coach, I ran a Level 5 Specialized Treatment foster home for six years where I parented teenaged youth that were involved in the Justice System.
Reviews
The twelve-week effective parenting program with Michael is a very well-designed program that offers the help, guidance, and tools necessary with an individualized approach, to enhance your parenting strategies that result in a more fulfilling and healthy relationship between you and your child. At the time I began Michaels program, I was not sure what to expect, the only thing I was sure of was that I was desperate for help and change, and his program seemed like the best way for me to achieve both help and positive change. Michael is really great at being supportive and understanding, while also helping you hold up the mirror in order to identify the issues, their root causes, your role as a parent, and what you can do to directly impact the situation. Holding up the mirror can be very difficult and emotionally triggering, but one thing that got me through was the one thing I feel that sets Michael apart from other counsellors. Michael consistently offered unparalleled accessibility, no matter the time or day, whether you were between sessions or not, I could also reach out with a struggle in need of advice or just to simply ask a question and he would always respond with the right guidance. Michael not only gives you the tools to improve your situation, but he is with you every step of the way in helping you implement them. Michael offers a safe place to be honest and vulnerable, and always helps you to feel like you are not alone in what you are going through as a parent. Michael is the definition of what a good and effective counsellor should be, because he lives what he says in that you are genuinely working together as a team. I am truly grateful for working with Michael and his effective parenting program, as I feel my family and I would not have made the progress we have and continue to make without all of his guidance, knowledge, and support. I highly recommend taking Michaels twelve-week effective parenting program if you are ready to become an effective parent and willing to put in the hard yet very rewarding work to get there.

JH
The Smart Way To Find A Coach

1 Describe Your Goals

2 Get Matched

3 Free Consultations
Find My Ideal Coach Now