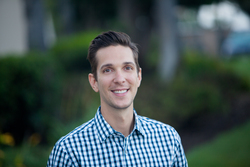 Michael Zemrose

Frederick, Maryland
Entrepreneurship Coach, Business Coach, Life Coach
I help small business owners and entrepreneurs overwhelmed by the day-to-day work build scalable, self-sustaining businesses so they can experience more freedom, balance, creativity, and joy.
Details

Frederick, Maryland 21701
Hourly Rate: $150 to $200 US Dollars
Gender: Male
Training: Accomplishment Coaching
About Me
As a small business owner and entrepreneur myself I've experienced first hand the challenges of being your own boss.
If you're reading this you probably know these challenges too.
Does this sound like you?
You are a high-performing, highly-skilled individual who left corporate with a vision of creating a business doing something you love so you could have time and freedom to do things like spend time with loved ones, travel, and leave your mark on the world.
Around the two-year mark, you start to feel the weight of your business. You barely have free time anymore, your personal relationships may be suffering, and you feel stuck.
You set out to create a business, but you ended up with a job. And unlike your corporate job, you can't leave.
I work with individuals just like yourself to master things like:
>Creating your long term vision
>Discovering, articulating and getting connected to your true purpose or "why." (Sometimes its not exactly what you think it is!)
>Coming up with gameplay and accountability structure.
>Getting clarity and leverage over limiting beliefs that are stopping you from truly achieving success and fulfillment.
Reviews
7 reviews (5.0)
I was feeling hopeless. I have a large family and large dreams. It felt impossible to keep up with my family and making time for my dreams. Resulting in neither of them getting enough quality focus. To the point I was stagnate. I sought out Mike to take a product idea from concept to reality. We met weekly for an hour call, for 5 months. During our calls, he always started with one question, "What can I do for you today" or "How can I help you today". I either reported in on my action items from our preceding call or I would bring up any new developments. No matter the direction of the conversation, he was experienced and able to keep my on track towards my goal. Working with Mike felt like a coach and athlete relationship. I was binging trained on how to think and act like I had already completed my project and all I needed to do was the action steps to see it through. When Mike and I started out, I had an "idea", nothing more. After just a few months, we had worked out an action plan to take an idea to reality. That executed action plan resulted in results that I am very grateful for. More important than that success, Mike made the experience a repeatable process for me to use for my next project. Mike is a bulldog, but a professional about it. He is always on top of his game and didn't allow my excuses to stand. He could always read between the lines and made sure I was aware that I was in excuse mode. Mike always encouraged being the cause, "Life isn't happening to me, I'm happening to life." Best part of working with Mike was his ability to balance listening and conversing. He could always ask probing questions and bring to light the meaning of my issue. Always concluding a way to work through it. The Enlightener.

Shane, Entrepreneur and Systems Engineer
If someone had told me I would be working with a Coach in 2016, I probably would have laughed. I have been successful on my own for years and heard of many other Coaching opportunities but after my initial meeting with Michael, I knew that his approach to Coaching was going to be different. I always had goals, but his techniques to truly visualize and align my personal goals with my professional goals struck a fire in me that I did not know was missing. Having weekly accountability and support from Michael was the tip of the iceberg. My short term and long term goals were solidified yet remained flexibly in my vision. I put together lofty goals and in the end, grew my business 11% over the previous year when our business was averaging a rate of only 2% per year. The business success was not the only success story. My relationships with family and friends grew deeper and I learned to reward myself with time off, fun activities and splurges that I deserved! Michael is more than a Coach, he has become a confidant, a sounding board and a colleague that I trust and would recommend to anyone looking to make yourself the best you ever.

Allison, Real Estate Brokerage Owner
I have been working with Michael Zemrose for the past 7 months. Within this time period, I have seen a dramatic shift in many areas of my life. Specifically, I have changed the way I approach and see my small business. My interactions with my clients, my organization, and my belief in my business is so much stronger. I feel more confident and authentic when discussing my business and products. By changing myself, I have also taken my business to the next level and I am so happy I took a chance on coaching! Michael is a great coach who is extremely flexible and understanding. I highly recommend hiring Michael as a coach if you are committed to reaching your business goals as well as improve your overall mental well being.

Christine, Small Business Owner, New Jersey
As an entrepreneur, it can be difficult to navigate through the daily tasks and keep focused on your long-term goals without forgetting the true reason you started down this path. At first I was cynical as to what value the service Michael provided would bring to me and my partners. However, the results were instantly apparent. My perspective on the business and personal growth strategy changed immensely after the initial meeting and have exponentially evolved since that time. I've become more clear on what I want to do, where I want to go, and most importantly, why I am doing this. Michael's guidance has helped me to acknowledge my own strengths that empower me to make the decisions that are unique to my business goals and to become the entrepreneur that I want to be. In this constantly changing landscape, the service that Michael provides is invaluable and I would recommend it to anyone.

Brent, Tech Entrepreneur, Baltimore MD
One of our businesses had grown stagnant, another was at the end of its rope, and we found ourselves unable to break through a wall. We were stuck in the same patterns of though and action and couldn't identify why we couldn't make things work. We were working non stop without any balance, and yet our efforts were not making any difference. I could write an entire book on it how Michael helped us. We identified our core values and discovered how we were acting out of alignment with them. We learned how our actions were based on fear rather than love and passion, and in those actions we were preventing ourselves from taking the necessary steps to achieve what we actually needed (not just what we thought we wanted). The founders of our companies were able to move on to starting a new venture that truly reflects who we are. We were able to bring in outsiders that understood our vision and received press about it within our first week of starting. My professional life is no longer a weight that I am dragging behind me, it is the fuel that is projecting me forward. My personal life is completely different and noticeably so. I was a workaholic netting over 70 hours a week on average. I had insomnia, rarely left the office, and definitely didn't get any type of exercise. With Mike's help I was able to find balance. That was the first step leading me to identify other aspects of my life that were out of integrity with what I felt important to myself. I stopped drinking alcohol completely, started eating healthily (I've lost over 50 pounds), and my relationship with my wife (and myself) is one with meaning and intention. I don't think I could have achieved any of this without Mike's help. I was too close to the problem and didn't have the ability to step back and gain clarity around the bigger picture of my situation. Without that clarity the other pieces of the puzzle I was missing could not have been realized.

Josh, Tech Startup CEO, Baltimore MD
Mike is an AMAZING coach! He has a great ability to read between the lines and extract the root of my obstacles. I quickly became aware of the way I self sabotage thanks to Mike which now enables me to recognise and confront the resistance I face in my business. I have no doubt in recommending Mike. If you want to be a better version of yourself and take your business to the next level then you need guidance and support. Both of which Mike gives wholeheartedly.

Mark, Podcaster and Photographer, Sydney AUS
Michael Zemrose is a warm, caring coach who can really make a difference to your life. I received three months coaching from Michael, (plus a little extra right at the beginning) during which time I was able to change perspective with regard to a situation that had blighted my life for two years. With Michael's support, I was able to anchor my sense of self in who I really am, creating a healthy, viable and resilient base from which to operate. Michael also inspired me to clarify and develop my book project, clear clutter, and become organised. This continues to be a work of art in progress. Michael is a brilliant listener who notices everything, challenging the gremlins before they get the chance to sabotage good intentions. Michael understood the stages of creative production, encouraging me to honour playfulness and spontaneity-the bedrock of creative work. I would recommend Michael to anyone seeking a lively minded coach who really listens well and respects clients. He is on the ball, is a faithful guide in difficult circumstances who never loses sight of the client's vision. But more than this, Michael is unstintingly generous with his time, resourceful and totally committed. I fully intend to hire Michael again in the near future.

Jane, Children's Author, Shetland UK
The Smart Way To Find A Coach

1 Describe Your Goals

2 Get Matched

3 Free Consultations
Find My Ideal Coach Now