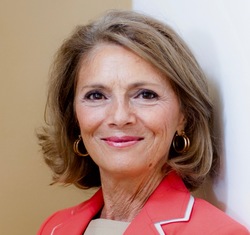 Executive Coach, Leadership Coach, Team Coach
Certified Hakomi Therapist & Teacher, certified healthcare practitioner
Coaching for leaders who want to have the greatest, most beneficial impact on their staff & company by developing their strengths, leadership skills, self-awareness, and resilience.
About Me
Hi and welcome!
As a CEO strategist and trained therapist with over 30 years' experience, I support you and your teams to elevate your leadership, management skills, and resilience for greater impact and results.
I'm here to assist you in solving your most challenging issues and developing as a leader so you can enjoy a thriving career and a meaningful life.
I have been a leadership, executive, and business coach for 24 years. I am a sounding board for my clients - a confidant, brainstorming partner, intrepid guide, accountability partner, and empathetic listener.
I can guide you in clarifying you and your company's Purpose & Vision and identifying your Core Values. Together we will write a Strategic Plan with concrete steps so you and your leadership team members always know what to do next to implement the plan.
I offer various 3-, 6-, 12- month executive coaching programs. Some include an Interview Based 360o Feedback or other assessments for growth. I offer trainings in coaching and management skills.
My Background: After getting my degree in Human Resource Management, I graduated from a 2-year Executive Coaching Training at Corporate Coach University International. I have extensive advanced training and am in the process of getting my PCC from ICF (Professional Certified Coach.)
As a Vistage Chair and Coach from 2010-2016, I facilitated two CEO peer groups which met monthly for a full day in Honolulu. I coached each member privately for two hours a month.
Earlier in my career I owned and managed 4 retail businesses on the waterfronts of Maui, which gave me valuable experience as an entrepreneur and employer.
Since then, I have trained hundreds of business professionals, psychotherapists, and doctors in advanced communication skills both in the U.S. and Brazil.
On a personal note, I was born and raised in Hawaii. I grew up surfing and playing competitive soccer. I raised my 3 kids as a single parent and supported them financially, too.
Reviews
5 reviews (5.0)
"Nina Cherry has written an amazing workbook called, "Recreate Your Life from the Inside Out". The focus of the work is on focusing turning your life and your work into gold. Do yourself a favor and book coaching sessions with her. I did and it was wonderful!"

Lia Kay Barrad - Internet Marketing & SEO, Haiku Web Services, California
"My favourite day, the one that keeps coming to mind, was our first retreat day with you, Nina, for me that was really an amazing, life changing day. It so lifted my spirits to another level."

Geralyn St Louis, Edmonton, Canada
"I have been most impressed with Nina's coaching and organizational development skills. Her nudging and insight have given me a planning discipline that I previously lacked. No amount of leadership, organizational, and time management books can make up for the quality coaching I get from Nina."

Steve Colón, President, Hunt Companies, Hawaii Division
"I called off the search and landed squarely within myself. It was a transformation for which I had deeply longed. Thank you, Nina, for the role that you played to support this amazing transformation. It's held for all these years. Occasionally, I forget and think my happiness can be fulfilled by something outside myself, but the remember is quick to return."

Pat Righter, Counselor, Oregon
"Nina's coaching has been invaluable. I have learned to identify the barriers and key performance issues that have been holding me back. Nina is incredibly skilled at asking the tough questions that have helped me see things from different perspectives, and she holds me accountable for achieving my goals. Nina is not only challenging and insightful, but also patient and understanding, with remarkable instincts and knowledge. Her coaching style is a perfect fit for any business leader who wants to perform at a higher level."

Bill Brizee, President and CEO, Architects Hawaii