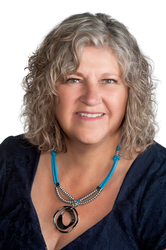 Nola Peacock

Calgary, Alberta
Family Coach, Relationship Coach, Life Coach
Kids Confidence Coach, Parent Educator, Certified Facilitator, Inspirational Speaker
I help parents develop techniques & strategies to boost their child's confidence, reduce anxiety in their child, and create a more nurturing and harmonious home.
About Me
Hi, my name is Nola and I am a Kids Confidence coach, Parent Educator, Pediatric Nurse, Certified Health & Wellness Coach, Certified Mentor Practitioner. I work with children and parents on issues that arise, such as difficulties communicating, anxiety, bullying, or depression. I also work with families who are going through a divorce or other difficult family situation.
My background in pediatric nursing, 30 years of mentoring children through music, and personal experience with a teen who struggled with depression, created my passion to help ease difficult situations for other children, teens and their parents . I have developed a unique program to help children and teens deal with low self-esteem, anxiety or depression. Using a holistic approach, I work with parents, to walk them through challenging times, one step at a time.
I feel truly blessed to work with parents and help them empower their children. I love seeing kids bursting with confidence, openly talking with their parents about their troubles, and being excited about going to school again. I also love hearing parents say they can finally sleep through the night without worrying about their child.
If you are ready to finally sleep through the night without worrying about your child or family situation, call or email me right now to set up a free 20 minute exploratory session, to see if I can help ease your struggles and offer you solutions. You can also visit my website, www.confidenthappykids.com to get some tools and tips on how to solve some of your problems today.
Reviews
6 reviews (1 verified) (5.0)
Ive been going to Nola for about 8 months now. Im a new step mom and Ive never had kids and needed someone to help me with being a step mom. and its been so nice having her advise me when I am struggling with understand the mind of someone else. She always knows what to say even when you feel like you dont really need advise but just someone to listen, she is there for that! Shes not judgy or snarky! I would tell Nola things I did that would crush me and I would question myself and she would encourage me and also would give me advise to fix it! And it would always work! It was never to late to fix something I said or did. It actually created better trust and relationship between me and my kid! She has such a softness to her that even when you question saying something, she has a way of making you feel relaxed and safe. Im really grateful for her, I wouldnt have made it through these past months and kept my sanity with out her! I wouldnt have been as successful with my kid without her!

Kimberly schoene
Nola you have changed Taylor's life for the better. You have touched a place in her heart like nobody else. The mere mentioning of your name makes her smile. You have taught her to be strong and confident and I appreciate all the time you have spent with her. She just adores you. I love seeing the change, where she is able to deal with difficult obstacles, where she would have cried in the past or backed down, is now happy and is able to deal with situations in a assertive/positive manner. Thank you for being you…we are so lucky to have you in our lives.

Betty-Anne, mom of Taylor, Calgary, Alberta
"We watched our daughter's confidence and enthusiasm blossom under Nola's instruction. Her ability to actively listen, understand and encourage children is a gift and Nola possess that gift. Her gentle manner and affectionate personality put the children at ease, allowing them to draw on their own strengths and abilities."

Julie Graham, Calgary, Alberta
"Nola's passion for children and young adults is evident in all aspects of her life. Her sympathetic and caring demeanor give children an outlet to voice their fears and concerns as well as their successes and triumphs. With a compassionate ear she encourages kids to "not wait until the storm passes but rather to learn how to dance in the rain". Tina Varughese, mother of 2

Tina Varughese, mother of 2, Calgary, Alberta
"Nola Peacock is simply a wonderful coach. She has the rare gift of evoking, with gentleness, patience and wisdom, the best in her clients. When my son began to see Nola for coaching, he was suffering from serious clinical depression. I watched him emerge from depression and evolve into the witty, optimistic, happy young man that he is naturally. With Nola's creative guidance, my son has begun to appreciate his gifts and to design a path for his life that will bring him fulfillment. Our family is grateful that he found Nola."

Denise Guicon, Calgary, AB
"Nola, you have made a huge difference with our students through the Wellness Centre. You have giving them a safe place to talk about their challenges and you have listened to them with an open heart. We are so lucky to have such a kind hearted professional who truly cares about kids. You have worked with students with significant issues and students were able to share and learn from you about ways in dealing with difficulties. Many of our students have asked to see you and that itself is an indication that they have felt safe and cared about while receiving support from you." "We look forward to continuing to work with you in the fall and we are honored to have a dedicated professional who puts kids first and endeavors to support them to be happy and confident."

Tina Merali Wellness Centre Forest Lawn High School