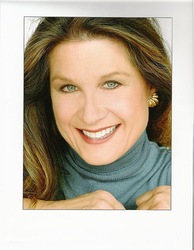 Olive Gallagher

Wilsonville, Oregon
Career Coach, Leadership Coach, Relationship Coach
BA, MA, Named Top 20 Coach of 2022 by the Coach Foundation, BA Humanities, EPSC Executive Program, Stanford Business
I help folks striving to sort out options, make changes, experience more from their work and relationships, and want support, practical ideas and a fresh perspective on how to begin and succeed.
Details

Wilsonville, Oregon 97070
323-836-5604
Send Message
Visit Website
Hourly Rate: $160 to $200 US Dollars
Gender: Female
About Me
We face thousands of choices daily. Each one carries a price. When the price gets too high, something has to change. And change can be challenging. Sometimes scary. Even seemingly impossible. You don't have to do it alone. I'll be there to guide you, help you identify the real issues, examine your options, and find satisfying solutions to anything that's keeping you awake at night and stressing you - from personal relationships to challenges at work and in life.
With numerous media appearances, hosting my TV show "The Inner Bottom Line"®, penning my same-titled nationally syndicated column, as well as in keynote speeches, private consultations and seminars, I've helped senior execs along with everyday folks from all walks of life and ages improve their ability to connect, speak, make better choices, keep the promises they make, responsibly express themselves and their brand more successfully, and achieve the growth, goals and relationships that led them to deeper, more satisfying lives and careers. Personal Best®, founded in LA, is now headquartered in Portland, OR. My non-fiction book on the work, "A Simple Path to The Good Life™," was published in 2004.
Reviews
12 reviews (5.0)
I want to tell you how very much I enjoyed your presentation at the recent California Association of Realtors Executive Officers Annual Institute. You entertained us, challenged us and showed us, more importantly, the importance of maintaining our own personal sense of integrity in these rather unconventional times. I raise a toast to you and I thank you again for a valuable learning experience. ealtors

Karen Johnson, Executive Officer, Amador County Association of R
I found your approach to this subject very constructive and easy to follow. It was my pleasure to listen, learn and participate in your presentation.

Michel C. Gleis, Past International Vice President, Data Processing Management Association
Olive helps you examine your core ethical values and realize how to live your own truth. She also leads you through her own experiences to demonstrate how to control your choices and live an ethical personal and professional life. This book provides you with worksheets that have proven successful for corporate executives and will help you examine your own values and ensure you are living with integrity.

Stephanie Gerding, Continuing Education Director, New Mexico State Library
Thank you very much for taking the time to appear on "Sonya Live in LA." Your comments were an important addition to the program.

Diane R. Durham, Associate Director, CNN, New York, NY
Thank you for the time we spent together. As you know, I had been unsuccessful until I met with you. The time we spent together truly helped me refocus the stress. I was at a crossroads…and I now know how to focus on my true goals.

Debra Macaello, Director of Marketing, The General Group of Companies, Los Angeles, CA
It is very important to me to learn from someone who lives the principles that are being taught. The course is a lesson in pure consideration…a path. Olive is the penultimate communicator…one who shines with capability and shimmers with caring…she has an art of finding the magic in someone's personality and the unique ability to ignite it. Her seminar is a comfortable process of recognizing your strengths and weaknesses, embracing them and utilizing this self-knowledge to expand horizons and dissolve limitations.

Jim Bagnola, Doug Henning Magic, Burbank, CA
Even with one session with Olive, it became readily apparent that there were numerous opportunities for improvements, much more than I ever imagined. Olive was very effective in making me aware of myself and how others perceive me. Perhaps, with her vibrant personality and her experience…[she has] this unusual ability to explain, exemplify and explore different ways to deal with the situations. Working with Olive is one of the best things that I have done to help myself and the company I serve.

Raul Cruz, Senior Vice President, Executive Life Insurance, Los Angeles, CA
Using Olive's clear-minded techniques to untangle and reset boundaries in my relationships has proven to be a positive and healing approach in gaining clarity and understanding. It has led to a new sense of being responsible to become me in the relationship I have with myself as well as being aware of what I am responsible for and what I am not. I now feel relief knowing that I am only a part of the world and that I don't have to carry it around with me. Working with her has added something very valuable to my life - a new and improved quality to my relationships with others and a feeling of being honest about who I am.

Diane Nangle, Private Client, Visual Artist
I can honestly say that, because of you, I no longer feel held back in my career by fear.

Barbara Billitzer, Marketing Manager, Teleflora, Los Angeles, CA
Now that I have had the chance to put to work the ideas, suggestions and guidance you gave me during our three-day program together, I can tell you with enthusiasm how pleased I am with the benefits I received. I have become a big fan of Olive Gallagher and Personal Best!

Patrick J. McGovern, Chairman of the Board, International Data Group, Farmington, MA
Thank you for an exceptional job! Of all the subjects included in our Administrative Assistant Seminar, yours received the highest ratings. Our participants raved about the way you handled a difficult and delicate topic in a humorous, yet thought-provoking way. I am especially pleased with the choice we made in you. When our people are happy, I'm happy!

Ken Pilone, Senior Training & Development Manager, Toyota Motor Sales, U.S.A., Inc., Torrance, CA
Olive has it right. She doesn't tell people what to do. She helps them find out for themselves what to do.

Rob Dean, Managing Editor, The Santa Fe New Mexican