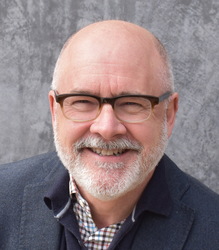 Paul Banas

San Francisco, California
Life Coach, Entrepreneurship Coach, Executive Coach
BA, MA, MBA, Co-Active Training Institute, Licensed Real Estate agent
Are you "working" but not getting the most important things done? I help new dads and emerging business owners take action on things that matter. I'll work with you so you don't have to go it alone.
About Me
I coach fathers who want to be better dads while being their real selves. I also coach men and women starting new businesses who need to get things done to move dreams into reality.
You may be looking for a coach for a variety of reasons.
* As a dad, do you feel like you are struggling to connect with your baby, your teenage, or even your older children?
* As a small business owner, do you find it hard to focus on what is important and realize you're spending a lot of time working but getting very little done that moves your business ahead?
It doesn't have to be that way. You can have satisfying relationships with your kids and family while producing meaningful work. The reason you're struggling is that you haven't established priorities and meaningful action steps. We will work together so that you feel engaged and productive.
I understand the importance of fatherhood having founded a website for fathers (GreatDad.com) and publishing Pregnancy Magazine. I've also had experience raising two kids of my own.
My corporate experience includes 20 years in Fortune 100 organizations and online startups, including my own for the past 10 years. I have an MBA in marketing, an MA, as well as a real estate license. I have studied coaching at the Co-Active Training Institute (San Francisco), the world leader in professional coach training.
I have also lived in New York, San Francisco, London, and Paris, which might help you with insights int the emotional turmoil of any major change.
My clients and friends say that I'm an astute listener and compassionate. In my coaching, I combine this with a disciplined and pragmatic approach. I will focus intently while we problem-solve and find relevant solutions for your life's work. I don't use a lot of psycho-babble vocabulary, but I do use my Co-Active training to help you make decisions that will move you forward.
I believe that all people can be curious, adventurous, and creative. We all need to talk through dreams, what is hold
Reviews
6 reviews (5.0)
Paul really helped me make progress on professional goals that I had long postponed. We transformed dreams into goals and created a plan that he held me accountable to, in a kind and supportive way. He helped me gain new insights that allowed me to grow my skillset and become more effective as a leader.

Kelby Kupersmid
Paul is a coach with a big heart. His compassion and calming nature is an amazing medicine. He is insightful, he pushes just the right amount that allows you to think and find what is right for you. He is an amazing coach that got me to new levels. I highly recommend him.

ReneeN
Paul is such a caring and compassionate coach. He is a great listener with meaningful words of wisdom. I went from not knowing how to best market myself and my business to having total confidence in who I am as a coach and entrepreneur. He took me through steps each week and challenged me to see things differently. He is so insightful in the way he helps me work through my "hang ups". I would recommend Paul to anyone wanting to focus and put more energy on themselves and their goals.

Kylie C.
Paul was a joy to work with! Very easy to talk to, knowledgable in the areas I was looking for help in and was willing to work around my schedule and constraints. I highly recommend Paul for helping you & or your business get to the next level and then some.

Jared
Paul is engaging, intelligent and insightful. Speaking to him is like having a conversation with your best friend. He gives honest feedback, in a way that is constructive and thoughtful. I look forward to future discussions to help me focus on launching my business.

Peter Lehman
Paul has been incredibly helpful over the past several months. Hes smart, creative and fun to work with. Hes also a lateral thinker and very insightful which has proven to be very helpful to me. With his questions, exercises and support, I have been able to focus on getting the things done post-retirement I always said I would do. I would recommend him without reservation.

Richard Weiss