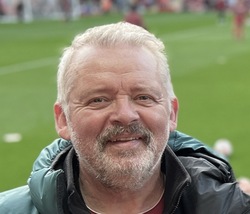 Paul Gaskell

Wilmington, Delaware
Leadership Coach, Career Coach
MBA
I coach leaders or aspiring leaders in pharma and tech, seeking to grow as people and as leaders, curious about the opportunities to leverage the best of themselves in their work and beyond.
About Me
Typical challenges that my clients face include succeeding in a new role in the most successful way possible, working effectively and efficiently in a demanding, complex environment and being well prepared to to navigate the hiring process.
I am a coach who is passionate about developing individuals and teams to their potential. I use assessments and feedback to help clients understand more about themselves. Using that knowledge I partner with clients to develop approaches and solutions that seek to help them live and perform as the best version of themselves.
I bring extensive experience in enabling change and personal development at an organizational, team and personal level. My background as a senior IT leader in Pharma includes delivery of successful business solutions, completion of major outsourcing programs, and development of new process and people capabilities. This has allowed me to develop a deep understanding of the dynamics of change for individuals, teams, and the organizations. I bring significant real world expertise in leading, coaching and facilitating.
Explanation for my multiple rates - the lower rate is for individuals (often engaged in job searches) and the higher rate is for executives in a corporate setting.
Reviews
Paul doesn't have any reviews yet.