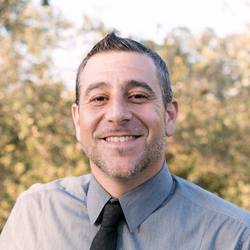 Paul Sanbar

Los Angeles, California
Life Coach, Career Coach, Entrepreneurship Coach
BS, MA, Erickson Cert'd Prof'l Coach - Erickson College Int'l, ma mft - Phillips Graduate University, BSc -Business/Marketing - Univ. of Southern California
Professionals, Solopreneurs and people aspiring to be one of these, seeking to understand their purpose & build a sustainable internal process creating energy to launch towards personal/career growth
About Me
Feeling conflicted or worn down by the battle going on in your head over which step forward is the best one?
Have all the ability, but unable to move forward due to lacking a true purpose or understanding of your 'why'?
You know that you are capable of so much more, but here you are, mired in mediocrity. I get it. I was there too. Now, I look back and see it all as a fortunate series of over-corrections. I can refer to it as this because I learned how to reframe my faulty or limiting beliefs that kept me from truly finding my purpose. Instead of trying to change the world like in my youth, my life's purpose now is to leave this place just a little better than I found it. This is part of my personal Mission Statement. Do you have one? Do you know your core values and how they guide you without even knowing it? Many seek coaching to work on the doing part of life without understanding that the being part is the foundation for sustainable doing.
Once a psychotherapist, now a Professional Certified Coach with the International Coach Federation, my years of experience are here to assist you upwards. My primary goal is to assist you in finding your 'why' by aligning your goals (the doing) with your core values (the being). This is done by learning the way in which you perceive the world and creating an experience to help you visualize a future state of project completion or personal growth. Through active listening and timely questions, I hope to hold up the mirror to your aspirations and nudge you towards your goals. In doing so, I believe that flow state of personal motivation, artistic expression, and meaning making found inside all of us can be actualized and true life or career or creative progress can be attained.
I refer to myself as a Launch Coach. What's that? Read the blog post to the right or better yet, reach out for a complimentary discovery session to unearth the fuel buried within you and uncover the launch codes to your future. 3..2..1..Launch!
Reviews
6 reviews (5.0)
When I first met Paul it felt like meeting a friend I had known for years. We chatted over coffee about our game plan for the next three months. I didn't really know what to expect. I just knew I needed some guidance. Paul is easy to work with, a great listener, and genuinely cares about your struggles and strengths. He's open-minded and there's no judgment, so each session was very comfortable. With Paul's help, our three-month journey took me from feeling creatively bankrupt to finding and harnessing a new passion I never knew existed. I credit his patience, guidance, and expertise for helping me pave a new path. If you're feeling stuck, or need help with whatever you feel your next step should be, make sure to have Paul in your corner!

JesseW., VP of Rights Management & Singer/Songwriter, Los Angeles, CA
It's hard for me to capture in a few sentences how important Paul's coaching has been to my current success. His guidance and advice helped me discover new strengths and opportunities that otherwise wouldn't have been explored. We came up with tactics to help me work through the tasks I struggle with, and I still use them often, both at work and in my day to day life.

SamanthaF., Program & Events Coordinator, St. Louis, MO.
Paul is a first-rate career and life coach. His background in psychology perfectly complements his positive outlook on life, an outlook that is true and innate. Paul assisted in raising my self-esteem, a shift that lent itself towards broadened horizons and a more relaxing job search. In addition, Paul's beautiful writings and shared thoughts provided much-needed inspiration. I will always look back fondly upon my time working with Paul and urge others to afford themselves the same pleasure.

EliB., Human Rights & Social Justice, El Paso, TX
If you're in need of support during your journey, if you need to make some tough decisions or just need someone to vent to, Paul is the guy for you. He's given me all of the tools necessary to fulfill my dreams. I highly recommend Paul as a life coach.

Nick Z., Yardmaster, Union Pacific Railroad - SLC, Utah
I left the business world to live the creative life I always had hoped for. Paul has been an incredible ally throughout this transition helping to merge my rational self with my creative self. His coaching method has enabled me to set up real goals to a non-formulaic, artistic pursuit -and then giving me the tools to take those first key steps to achieve them.

DanielP, Photographer, Santa Monica, CA
Paul has guided my growth through difficult employment and living situations. He's done so with an understanding and compassion that - to this day - makes our meetings a highlight of my week. He's professional - with everything that implies - and creative. Over time, he has developed a program that is tailored to my strengths as an artist and yet is backed by numbers that allow me to monitor my progress. Not only has my life objectively improved but so has my perspective. If you're looking for support in your endeavors - and who isn't? - then I strongly recommend you contact Paul and tell him about your dreams. You will find yourself in good hands.

RoyL, Screenwriter & Crayon Artist, Los Angeles, CA
The Smart Way To Find A Coach

1 Describe Your Goals

2 Get Matched

3 Free Consultations
Find My Ideal Coach Now