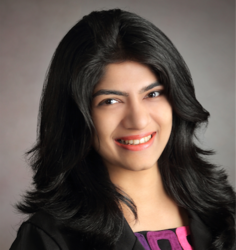 Life Coach, Career Coach, Relationship Coach
I coach individuals with ideas, strengths & dreams to find their true purpose, get real + practical solutions, and achieve their lifelong ambitions to create a fulfilling career, relationships & life.
About Me
After over 10 years in the Talent Development industry with international luxury brands like Conrad Hotels and Marina Bay Sands under LVSC, I moved on to pursue my higher purpose of coaching and guiding individuals to create a life they desire.
In my years of experience in the people industry, I noticed that individuals come to a standstill because of multiple blockages from situations and surroundings, but most importantly 'from within'. I help them remove these blockages which automatically unveils their true essence and allows them to achieve breakthrough.
My clients were able to..
1. Make wise career choices with the right company, right role, and right remuneration
2. Peacefully leave toxic relationships and create a positive shift for their future
3. Sustain relationships with the right ones and re-ignite the spark
4. Value self and realize self-worth at work and personal life
5. Gain emotional stability and thought clarity for better decision making
6. Achieve health improvements especially related to stress and fatigue
The coaching process will incorporate one or more techniques from my below credentials:
- Gallup-certified Strengths coach
- Business and Counselling Psychology
- Certification in Energy Science
Reviews
10 reviews (1 verified) (5.0)
Crystal
Initially, I wasn't too sure what I was looking for except for more direction and focus in my career. I learnt about strengths and positive training through Payal who made it a very comfortable and fun journey for me. I really appreciated the careful attention she took to learn about me from our conversations and taking every opportunity to help me make sense of things I felt unclear about - and was definitely impressed with how quickly she would provide constructive and practical feedback throughout the session. Most importantly, Payal was always available between our sessions throughout a few months to listen to my thoughts and struggles, and even so, after we've finished our sessions. Payal was my first career coach and a godsend! She is energetic, breaks things down easily, easy-going and caring. She also is fairly knowledgeable about the business side of things and can provide useful insights from a corporate/management/culture side of things. Would highly recommend her services to anyone looking to build on their strengths individually and within and organisation with clarity, positivity and a long-term growth mindset.

Pixie
I had this extreme low phase for the past few years. I was going through tremendous emotional pain due to many past traumas and fears. I feel that I have a new power or shield to overcome any obstacle in my life. I am filled with such peace that my life is totally in my control. I have never been this happy. I am so grateful to Payal for making my life so much better. Thank you so much.

P. Dileep, HR Executive
Just a simple hour-long session and Payal managed to help me tackle a huge hurdle that has been hindering my progression. She is resourceful and delivers clear direction based on each individual's strength profiles. Her dedication and willingness to make a difference in other people's life is admirable.

Nelson Lim, Fund Accountant
I was job hopping for the longest time because of job dissatisfaction. I was lost and didn't know what I want in my career. Payal helped me realize the person I really am, which led me into a direction out of the maze I was in. Thank you Payal, for helping me find the way.

Geraldine Chan, Learning and Development Executive
I was anxious about my job, as I was easily affected by negative energy at the workplace. Fortunately, Payal helped me to lift myself up from those down moments by analyzing the source of conflicts I encountered and taught me how to let my strength shine through while I try to overcome challenges. I was very much impressed by Payal's professionalism in coaching with a personal touch, and I believe it could benefit many others.

Yoanna Zhao, Management Consultant
Payal created a huge difference in my life at a very crucial juncture. Confusions were the source of all miseries in the past 8-9 months. I could only feel more gratified when I realized that the internal battles were finally over and the directions had been clearly laid out. Every little achievement from now stems from the strong seeds of foundation sown by Payal. Thanks for instilling so much sense and wisdom, and making me a better person.

Pravin Madheshwaran, International MBA Student
Payal is an excellent example of a person whose professional and personal interests are same. Instead of working on weakness she concentrates on the strengths to overcome our weakness. I had the opportunity to sit with her for a coaching session, and she definitely showed the bright light.

Mrugesh Kulkarni, Cluster General Manager, Sunshine Hotels and Resorts
Payal provided me with key insights into my personality, my strengths and areas of improvement. She guided me in using my strengths to enhance my soft competencies at the workplace. Payal impressed me with her deep knowledge and intrinsic aptitude for coaching through her insightful style. She displayed true professionalism, dedication, empathy and effective analytical skills. I am positive she will continue to guide many more lives via her future endeavors.

Kiran Deshpande, Regional Program Director – APAC & North Asia, HCL Technologies
Payal is a very dynamic personal achievement expert with deep technical know-how but also a strong understanding of the human mind.

Nader Sabry, CEO – Founder, TIMEZ5 Global Inc