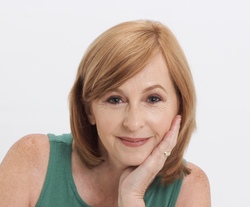 Peggy Johnson

Las Vegas, Nevada
Life Coach, Business Coach, Retirement Coach
Counseling/Psychology, Member ICF, Certified Coach, Certified Success Principles, Certified HeartMath coach
Are you ready to live a happier, more successful life. Do you want to replace indecision, procrastination & people-pleasing with confidence & action? I coach with empathy, insight, & accountability.
About Me
Imagine waking each day knowing who you really are & what you were created to do. Imagine knowing your strengths & gifts & trusting yourself fully. How would that impact your life?
Imagine BEAUTIFUL UNBROKEN YOU. (That is how I see you.) You can resolve painful issues from your past & move forward, confident in who you were created to be. I have done it & so can you.
I understand deep disappointment & betrayal. I've had the rug pulled out from under me. I've experienced what it is like to fall on my face. I've also experienced what it is like to get back up. I have felt lost, stuck, & uncertain. I used to think my past was holding me back. I thought abuse & disfunction had damaged me, leaving me with limited possibilities & potential. Then, I realized I was the one holding myself back.
Through compassionate coaching, I will hold a safe space & provide the tools you need to obtain a clear inner-vision for your life. I will offer insight & accountability as you create action for lasting results.
I know what it is like to finally live from a place of wholeness. I want to share that experience with you.
I see you. I believe in you. You are not broken. Your life's story does not define you. You were created with purpose & potential. The things that happened in your life have brought you to where you are now & can become your greatest source of strength. You can create change in areas of relationships, finance, business, spirituality, self-acceptance, global impact, & more.
With a combination of education, work experience in victim advocacy, crisis intervention, trauma therapy, & hospice, my 20 year business expertise, & my personal life experiences - I can help you reach your goals & your potential while exploring & fulfilling your unique purpose. You can go from from striving to thriving. Rise up. No more playing small. No more invisibility. Its your life: Make the decision to own it. Live it. Love it. Let's make good stuff happen!
Reviews
5 reviews (5.0)
I had severe depression for over two years and major difficulty just getting through my day to day life. I had worked with therapists before with no results so I decided to try something new and work with a life coach. I found Peggy and I knew right away that she was very easy to talk to and connect with. She has been coaching me for three months now and the difference from the person I am now to who I was when we started is like night and day. I am fully enjoying my life, I feel empowered in the things I do and the decisions I make, my relationships are better and I am finally on track to finishing the novel I had always wanted to write. I honestly did not think this kind of change was possible before I met Peggy, living my life and seeing these changes within myself has truly been the best blessing I could have ever asked for. Peggy naturally excels at healing human beings and helping them unlock their inner potential, she's been such a wonderful and positive light and I am so thankful for her. I only wish that everyone could have someone like Peggy in their lives!

A. Glisson
Peggy Johnson offers a practical way of grabbing hope and infusing it back into life, so that one may live life with purpose again!

E.M. Retired, Prescott Valley, AZ
"As a caregiver for over 5 years to my husband with advanced Parkinson's disease, I was fortunate to find Peggy Johnson through our physician. The time spent with Peggy was such a blessing to me! She was someone on whom I unloaded all of my confusion, sadness, angst and joy. Peggy helped me to set manageable goals each week. She supported my successes and understood my inability to achieve some. I call her my angel. I most highly recommend Peggy to anyone who needs support and acceptance. "

Judy, Caregiver & Artist, Prescott, AZ
I recently contacted Peggy for some coaching related to issues at work.  I found her input extremely helpful and encouraging.   Peggy listened intently and understood my concerns . She offered great suggestions, insight and support and was warm, friendly and easy to talk to!

Kelley, Licensed Hearing Specialist, Austin, TX
Peggy Johnson is a powerful coach with a beautiful heart. She listens to what I am dealing with, and in the process, gives me the space to truly understand what is going on. She is solution based, and with her guidance/support enable me to ground myself and begin to find my own answers. I would highly recommend anyone to reach out to Peggy, and see what's possible.

Dian, Musician & Teacher, Las Vegas, NV
The Smart Way To Find A Coach

1 Describe Your Goals

2 Get Matched

3 Free Consultations
Find My Ideal Coach Now