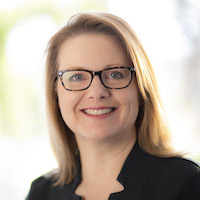 Polly Wain

Pangbourne, England
Executive Coach, Leadership Coach, Life Coach
Are you driven by a need to make a change? No matter where you are in your career, or in life, you don't have to work it all out alone. As your coach, I'll be with you every step of the way.
Details

Pangbourne, England RG8 7LF
+447494881484
Send Message
Visit Website
Hourly Rate: £125 to £250 British Pounds
Gender: Female
About Me
If you're a professional who wants to make a positive difference for themselves and those who rely on them, then we might be a match.
Often, people come to me who want to make a change, or make sense of a change, or raise their self-awareness and how they relate to others. Through coaching, they feel more in balance, set themselves smarter goals, lower their stress levels, quit over-thinking and feel more confident in themselves, their communication and their decisions.
My purpose is to help you discover fresh perspectives and hold a safe space for your explorations. I'm here to help you succeed, whatever that means for you - now and for the future.
With director-level experience in corporate communications and general business management, as a coach I offer whole person executive and leadership coaching (= personal + professional), self-awareness development for all and mentoring for Marketing, Communications and PR professionals.
In my own corporate work life, I was fortunate to have leadership development myself, including three coaches. Over the years, particularly in times of significant change or challenge, I found being coached very helpful. Each coach had a different approach and had different areas of expertise; I learned much from each of them to help me grow and develop as a leader.
In business, I enjoyed coaching and mentoring colleagues and came to realise I loved being able to help people develop and wanted to do this full-time – independently rather than from within a business.
Now, I'm coaching and providing Comms consultancy full-time. I combine learnings from being coached myself and my rich experiences in corporate life with learnings from ongoing professional development workshops and learnings from my clients, my network of fellow coaches and from my coach supervisors to develop my own coaching practice.
It's a lot of learning – and it's a privilege to be able to use it to make a positive impact, and help others driven to do the same.
Reviews
8 reviews (5.0)
Polly is a great coach, I know this as I've seen her in action (coaching me) and I've experienced the results. Polly is an active listener, she has a lot of corporate business experience which she combines with her coaching skills to deliver great outcomes.

Global Head of Finance, Financial Services
Polly is natural and authentic. I trust Polly - she provides a good mix of challenge and support. Polly asks me to question my thinking and consider why I do things and the way I do them. She helps me see different perspectives. Shes very open and warm and shell never just nod and agree. With Polly, I make stretching targets and I know shes there when I need her.

Team Manager, Retail, Logistics
I had the pleasure of working with Polly. Whenever I worked with her, I could be sure that we'd end up with an outcome that was more sophisticated than I would have got to on my own. It was always both rewarding and a pleasure to spend time talking to her. She's a fantastic coach.

Director, global business, leadership team member
It was a real pleasure working with Polly. She is a good listener as well as a kind person, and I felt comfortable opening up to her and discussing my concerns with her. Polly was also empathetic and supportive. She would always respect my opinion and would offer her insight if needed. Polly asked me relevant questions that would broaden my thinking and help me to develop my own thoughts and ideas. She also enabled me to look at my situation from a different perspective and achieve things I would not have achieved on my own. If you are looking for a good coach who is also an understanding and caring person, Polly is definitely the one to start working with.

KR, HR professional
I'd had a dreadful year and a professional derailment. I quickly found a new role, but then found I was worried about losing my job again. I felt lost and felt I'd lost who I was when I lost my job, and lost my sense of who I am too. A friend suggested I saw Polly - I hadn't had a coach before and didn't know what to expect. Polly put me at ease straight away. With Polly, I learned about centring and about different parts of myself and how to question my negative thinking. I'm using our time together to talk things through and practise conversations before having them and to think about ways to make sure I'm on the right track to help me. My old self is coming back - and there's more to my life now than just work.

Executive Assistant
I went to Polly seeking more clarity around my project, to gain insight and more self-awareness and I wanted help dealing with my fear of criticism, to stop thinking of other peoples opinions. I wanted to have the courage to show up, and do more talks and presentations. I found our conversations meaningful and insightful. The quality of Pollys questions made the biggest impact on the way I was processing my thoughts and coming up with new solutions. I noticed that after every session I was motivated to take actions. My thoughts and feelings are now generating enough momentum to overcome inertia and act. With Polly, Ive learned that a deep and meaningful conversation can lead to tangible results and now I reflect in more depth.

University lecturer, inventor and entrepreneur
I went to Polly with concerns about my work/life balance there wasnt any! I was overworked and very tired, trying to juggle everything. I took on weight for everyone, was working all the time and looking after everyone all the time. I became ill as a result. When I talked it all through with Polly, I noticed I was holding everything for everyone, emotionally too, and understood for the first time why I was doing this. This realisation is a big breakthrough for me. I havent really had to stop before getting ill and now, exploring things with Polly, its given me time to think, reprioritise and try out ways to do things differently. Im noticing that I now make time for myself and Im starting to take better care of myself so I can keep well and help others. Im now able to relax more and let others help and share responsibility. This is big for me!

Founder and CEO of Education Charity
Polly is an excellent coach-mentor. She was very attentive to my needs and through her sessions, I received guidance and support which helps me to explore my personal identity, values and other areas of my life.

Pak Lou