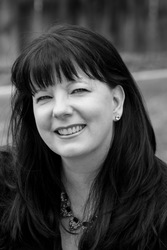 Renee Nash - CPCC ACC

Parker, Colorado
Life Coach, Leadership Coach, Executive Coach
Certified Professional Co-active Coach, Certified Leadership Circle Profile Coach, Brene Brown's Dare to Lead Coach
I coach those wanting positive change in their life through self awareness, better relationships, work/life balance, spirituality & overcoming trauma. Personal, Leadership and Executive coaching.
About Me
I coach people from the inside out. I encourage people to face all their truths - the parts of themselves that have prevented them from thriving and break free in order to create true transformation.
PERSONAL COACHING: Relationships, stuck trauma, spirituality, health habits and life balance - I approach each situation with curiosity and empathy. I coach you to get you from where you are (have been) to where you want to be. I have many technique that are very successful for permanent transformation and change. This helps you create healthier relationships, find stronger health and break from the bonds of what previously defined you.
LEADERSHIP & EXECUTIVE COACHING: Effective leadership creates an environment for improved employee retention, more innovation and longer lasting success. Leadership Circle Profile 360 evaluations help us find your gifts and growth potential. This tool helps us form a coaching engagement for success. Let's work together to find how you can be your best Leader and develop your team for more innovation and enrichment.
My background is Director of Operations from Commercial Real Estate to Executive Coaching. I've seen what works and what drains us. I am inspired by the changes I see from personal and leadership coaching. We are all leaders, we all have blocks and we all want to be better. My coaching style focuses on growing the person, not the problem.
My clients have experienced long lasting shifts in their leadership skills and interpersonal challenges. Come see how I can help you!
Reviews
2 reviews (5.0)
My journey of self-discovery of thoughts and patterns that were holding me back was difficult to navigate at times. It was challenging and often uncomfortable. However, it was well worth it to help me become the best me I could be! Renees techniques were spot on! She was insightful, compassionate, empathetic, and had the ability to assess what I was experiencing even when it was difficult for me to articulate. She is intuitive with great listening and communication skills. She held me accountable for my goals and was able to apply the right amount of pressure to help me move forward and get out of my way. She helped me devise doable action plans that aligned with my core values. I now feel my life is more purposeful and productive! I highly recommend Renee.

M. J.
Working with Renee is great. She always has penetrating questions to help me consider heavy question and calls me out when needed. It is obvious to me that all of this is done from a deep place of love. I highly recommend working with Renee.

Adrian