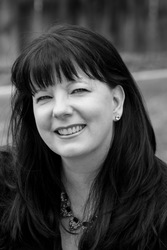 Renee Nash

Parker, Colorado
Leadership Coach, Life Coach, Team Coach
Leadership Circle Profile, Brene Brown's Dare to Lead
Managers and Executives who strive to be bold and courageous leaders. Individuals who seek life-work balance and living a fuller more joyous life.
About Me
ALIVE AND VERY WELL. That is what I want for you.
I work with individuals and teams on how to live and work wholeheartedly. By being bold and courageous we can work together to create a work environment that is a human experience - one full of possibilities and ingenuity.
I came to this work after "surviving" toxic work environments and have a unique perspective and appreciation for pressure/stress and the toll it takes. I am passionate about helping leaders connect with their whole selves: body, mind and spirit. This allows them to lead others through example and to see the skills and talents of employees and help them grow. The end result are strong fearless leaders and employees that feel seen and appreciated thus having more ownership and innovation in their work.
I want to help people explore how they show up in work, home and mostly importantly themselves. I find that when we are fully present and clear about our intentions we are unstoppable. I strive to help individuals find joy and fulfillment in their work lives as well as home. We spend so much of our time at work - that time should be rewarding from the inside out. By finding what brings us that joy we can cultivate it in others.
I bring the combination of 3 modalities into a unique presence that is fearless, empathetic and creative:
1. Certified coach in a 360 assessment tool which helps us dig into what a persons creative and reactive tendencies are and how those affect a leadership style. This tool uses data collected from all areas of a persons life and rated against the largest database containing leadership functionality. The results of the 360 can guide a coaching engagement that allows positive and sustainable change.
2. Co-Active coach and working towards my certification (during this time I am at liberty to offer lovely low rates).
3. Dr. Brene Brown's Dare to Lead model. This model helps us embrace vulnerability, live boldly, dare greatly and rise strong.
Live and Be Well, Renee
Reviews
Working with Renee is great. She always has penetrating questions to help me consider heavy question and calls me out when needed. It is obvious to me that all of this is done from a deep place of love. I highly recommend working with Renee.

Adrian