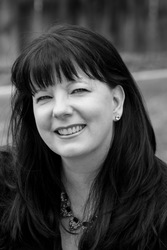 Renee Nash - CPCC ACC

Parker, Colorado
Leadership Coach, Life Coach, Christian Coach
Certified Professional Co-active Coach, Certified Leadership Circle Profile Coach, Brene Brown's Dare to Lead Coach
Help leaders and individuals work through their blocks to become more curious, courageous, empathetic and innovative. I want to help people live their best lives.
About Me
I am a Leadership Coach that comes from deep in the trenches. I spent 25 years in a dysfunctional corporate America, then went on to support and thrive in an Executive Coaching company for 10 years as Director of Operations. Now certified and trained through Co-Active Training Institute, International Coach Federation, Leadership Circle Profile, Dr. Bréne Brown – Dare to Lead and Positive Intelligence I coach individuals with courage and compassion. I understand self-induced obstacles, challenging cultures, toxic management styles and sabotaging behaviors.
I have numerous tools to aid Leaders in creating true transformation. I uncover ways to navigate the complexities of leadership while ultimately allowing others their own personal and professional growth.
Leadership Circle Profile 360 Assessments: Learn how you're reactive and creative tendencies influence your leadership effectiveness. Celebrate your strengths and receive coaching on areas for improvement.
Positive Intelligence: Discover true success and fulfillment by uncovering your saboteurs and building your positive characteristics.
Dare To Lead: Dr. Brene Brown's extensive work on developing brave and courageous leaders. By taking the steps of rumbling with vulnerability, living into your value, braving trust and learning to rise, you create space in yourself and others for more innovation and long lasting success.
The Work: Created by Byron Katie this theory works with the stories we tell ourselves, unmasking the conversations we have in our heads and learning how stress can be relieved when we believe these stories are not true.
Executive Coaching Program: A 10-month program involving your team of leaders. This program incorporates 360 assessment, team building, authenticity in the workplace, emotional endurance, resiliency, diversity awareness and culture thriving. Program includes 4 large team events, 12 individual coaching sessions for each participant, 360 assessment and teammate exercises.
Reviews
2 reviews (5.0)
My journey of self-discovery of thoughts and patterns that were holding me back was difficult to navigate at times. It was challenging and often uncomfortable. However, it was well worth it to help me become the best me I could be! Renees techniques were spot on! She was insightful, compassionate, empathetic, and had the ability to assess what I was experiencing even when it was difficult for me to articulate. She is intuitive with great listening and communication skills. She held me accountable for my goals and was able to apply the right amount of pressure to help me move forward and get out of my way. She helped me devise doable action plans that aligned with my core values. I now feel my life is more purposeful and productive! I highly recommend Renee.

M. J.
Working with Renee is great. She always has penetrating questions to help me consider heavy question and calls me out when needed. It is obvious to me that all of this is done from a deep place of love. I highly recommend working with Renee.

Adrian