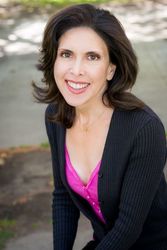 Ronnie Loaiza

Los Angeles, California
Life Coach, Health and Fitness Coach, Leadership Coach
BA, NASM Certified Personal Trainer, Certifications/Coursework in Behavior Change, Mental Toughness, Nutrition, and Pre/Post Natal and Pregnancy Fitness
You're doing well and want more. You want to: Excel, be Bolder, more Confident in Decisions, to Uncap Your Zone of Genius. You want your life to have meaning. You'll identify, optimize, and live it!
About Me
When you boldly declare and act on your Purpose In Life, Core Values, and Legacy, you embody Confidence, and give meaning to your work and life." You get Confident Fulfillment.
Along with the innate love you feel for others: your children, partner, family, or pet, you get a wonderful, distinct physical and emotional sensation when you realize your Life Purpose. It is your beacon for your decisions and purpose of individual goals.
COACHING - THE DIFFERENCE BETWEEN INFORMATION & TRANSFORMATION
Most of my clients are already doing well - making a living, having moved up in their career but… they feel a void, scared, stuck, confused or just know they can be more. Their lives are changing with divorce, age and other realities of life. They are burnt out or want to prevent it.
Most people go from Goal to Action. My Coaching works, as you
1.IDENTIFY 2.OPTIMIZE 3.EXECUTE. We identify your strengths, see what is working and what isn't, and go past inspired action to true action to achieve your best self.
A BIT PERSONAL: I am in love with my husband. I love my two siblings, friends, 2 cats, traveling, coaching, and our 3-story home, a townhouse that's not big, but upright and winding like a tall Dr. Seuss drawing!
Now in my 50s, I have worked for a dozen years in Fitness because I love helping people at every age with any issues be as strong and healthy as possible. Seeing clients succeed and gain confidence inspired my way into Holistic Level-Up Coaching [Mind-Body-Psyche].
My Coaching Fulfills Me! It is my Purpose and WOW!
You can go from 'just okay' to exceptional! Together we create the right path for you to reach your next dream and beyond.
THOUGHTWORK + CLARITY + PLAN + GROWTH + EXECUTION with GUIDANCE + SUPPORT + ACCOUNTABILITY = TRANSFORMATION RonnieLo Life Coach.
Reviews
11 reviews (5.0)
Ronnie has a warm, infectious energy that put me instantly at ease. As I found myself opening up to her, she also proved to be an empathetic listener. I felt heard and understood. But perhaps most importantly, Ronnie quickly understood and got to the heart of my problem areas. By the end of our first session, she had offered several small, actionable steps to help me build my confidence and capacity. Over time, she was able to masterfully hold space for me while simultaneously nudging me in the direction of my dreams and holding me accountable in a way I couldn't have accomplished myself. Ronnie compelled me to face my fears and discover my most authentic self by asking tough questions. Ronnie would be an excellent choice as a coach for purpose-driven, high-achieving women looking for balance, restoration, and guidance along their journey.

Saadia Khan
After every session with Ronnie, I feel I am discovering and uncovering parts of myself and sorting out my jumbled thoughts. I feel so overwhelmed in so many areas. In one session (recently), I got clear about my motive for wanting to find a hobby. In reality, it was not to find something new to do as I had initially said; Ronnie helped me realize and express the deeper, more meaningful reason, which is to change my image to appear more interesting. And thats because I want to fall in love and to have a relationship. In my midlife, this is scary to me, but Im ready for this next step. I had not voiced that to anyone, even myself. Coaching is helping me step into loving myself for being me, not for what I do.

Brooke Harris
I am happy to recommend Ronnie! I came to her with a diverse set of goals--personal & professional--and was pleased to discover an extraordinarily personable and engaged coach. Her level of motivation, persistence, and power is a rare quality and shines through in all of her communication. Highly recommended!

Brian
My experience with Ronnie was profound as she helped me see new perspectives and opportunities through her coaching. She can shift your energy to a creative, productive place where you can begin to see life more clearly especially your priorities. There was never any judgment, and her kindness holds no bounds. She is receptive to unique situations and was, therefore, able to tap into my natural energy frequencies and help me find a better sense of balance. It is easy to trust and confide in her abilities as a coach. Her greatest assets are her keen instincts, ability to listen, and unwavering people skills. Ronnie knows how to deal with difficult personalities, and she is very diplomatic in her communication. Thanks Ronnie! -Maribel Estrada

Maribel Estrada
When I saw Ronnie I was at a place of complete burnout. Ronnie actively listens and achieves meaningful dialogue that makes you feel heard and easy to talk through situations to find root cause. What has changed with a life coach? 1. Effectively communicate differently with department leaders and C-suite without coming across negative or a place of pushing back. 2.Learning how go talk to myself in a way that uplifts and inspires me. Bucket filling up. 3. Recognizing or planning my intentions. 4. Creating my mantra. Ronnie has given me tools to use in career as well as personal life that are items to continuously work through. I'm very happy with the progress. From the beginning my confidence to now has improved greatly.

Rena D
Ronnie, thanks again for being so generous of your time and energy and supporting me with my goals. You are an amazing Life Coach! While chatting with you, I realized that I was going in about four different directions with my business, and I needed to get clear about what my focus should be. You also helped me get clear on the action steps I needed to take to meet my goals for not only my business, but my health, too. Thank you! Laurie

Laurie
Ronnie is there through any struggles and every step of the way when I most need her. When I just want to give up or doubt my capability, she's there to help me figure out and witness that yes, yes I CAN do it!

June S
"As someone who is used to my own way, I didn't know what to expect with Ronnie. Needless to say, my nervousness was put to rest. She is someone I had no problem being comfortable enough to open up to. After hearing my goals and concerns, Ronnie crafted a plan that put me back into getting myself right"

Chris R.
I lost 20lbs in 7 months which was my ultimate goal. I have achieved this by following Ronnie's guidance in exercise and eating habits but have not skipped parties or fine dining or fun. I had always done diets before and thought I could never really bother with daily moderation, but now it comes naturally. Recently a casting director remarked that I was aging backward! Ronnie is terrific!

Ellen Crawford. Los Angeles, CA
Ronnie is one of the most dedicated, knowledgeable, and intuitive coaches and trainers I have ever met. She focuses not only on the body but is mindful of the complete person. Her approach makes me aware that I can succeed in my fitness goals and apply them to more than exercise – to apply them as self-realized lessons for my fitness and life. She's amazing!

Erika M. LA, CA
I've been chubby as far back as I can remember, and now that I am in college, I decided that I wanted to tone up a bit and shed a few pounds. However, having not done any exercise whatsoever in five years I knew I was stepping into something that would be extremely challenging and painful. Since day one of our consultation, Ronnie has been very real, and straightforward with me. She has been beyond supportive, motivating, and inspiring throughout my journey to a healthier me. She knows when to push you, and she knows when to try another method. I love her approach, and I believe it is absolutely the best way to get people who haven't exercised in a while or who hate exercise altogether (like me) to give it one last shot and understand that it doesn't have to be this awful, excruciating experience. I recommend Ronnie to everyone in any age group; you will not regret it!

Karina A. Glendale, CA